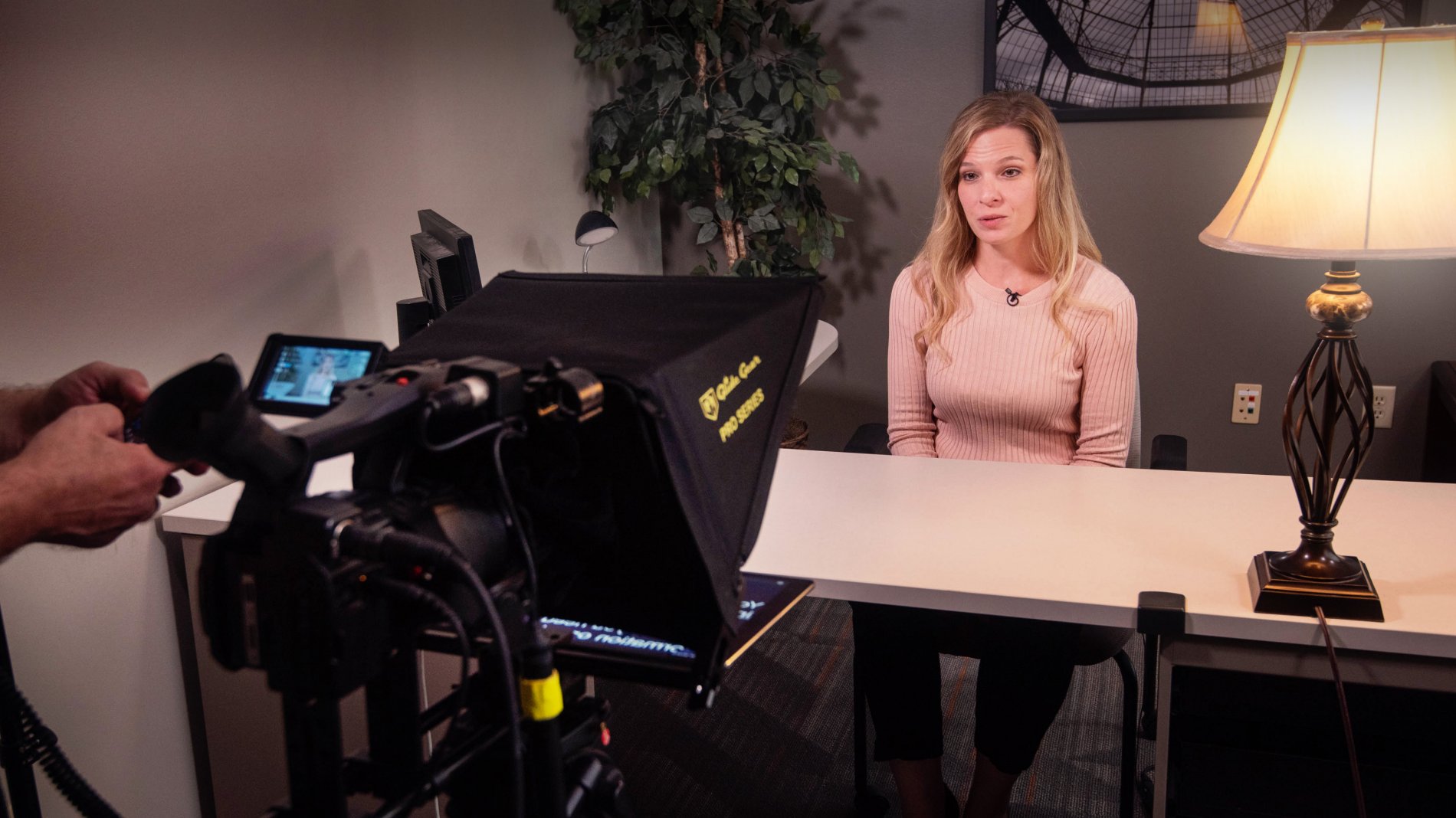 Improve your conversions by 86% with video!
As a full-service digital marketing agency, it is key for us to recommend the best digital marketing strategy for our clients. One of the most significant trends we've seen, with an increase of 249% in usage over the last 5 years, is video! It would be almost irresponsible for us not to recommend shifting their written content to video!
The reason for this shift is simple: website visitors today spend less than a minute reading content on a page, 52 seconds on average (Klipfolio). Statistics continue to prove that users would rather watch, than read. If your goal is better conversions, provide content that fits the lifestyle of today's customer, video!
Affordable
You may think you don't have the budget needed to create video content, but that's not true! As you read on, you will see how a single video shoot will allow you to repurpose footage for all these inbound and outbound communication channels and why you should consider using video as part of your 2023 marketing plan: More about how to do this below.
You can hire a digital marketing agency to produce these videos and achieve great results or simply get an iPhone and a tripod and give it a shot yourself:
Corporate overviews
Website video banners
Personalized 1-to-1 videos
Social media posts
Facebook advertising
Video testimonials
How-to & instructional videos
Video FAQs
TV spots
Sales presentations
Video Marketing Statistics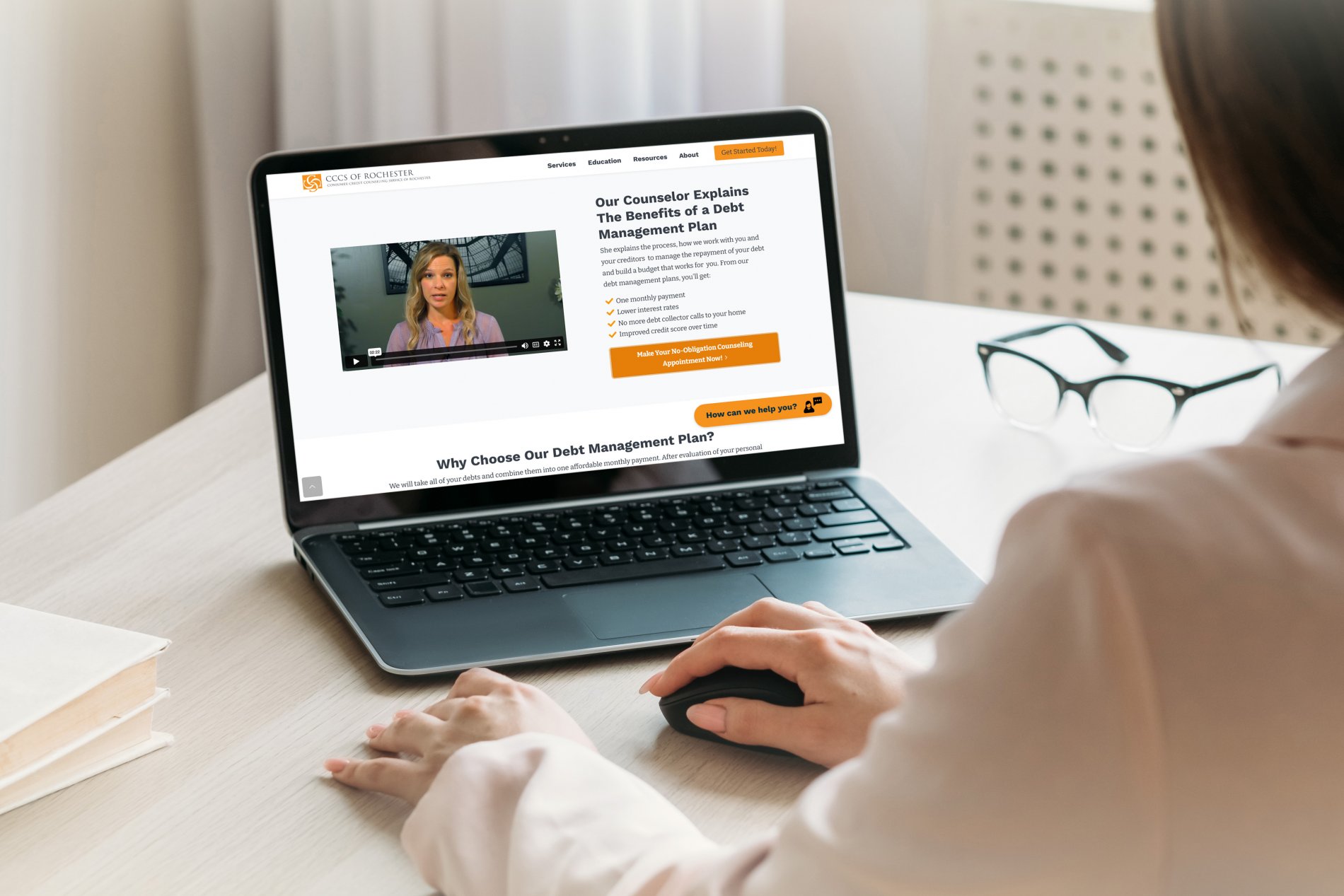 To make the case for this recommendation, here are some very compelling, high-percentage video marketing statistics collected from 550 marketers by a well-known marketing automation provider.
42% of marketers say creating video content through an outside video marketing agency has resulted in better videos.
44% of marketers use an iPhone as their primary camera for video content.
55% of marketers say they leverage a mix of organic and paid content.
31% of brands publish two to four videos per month.
39% of marketers report that short-form videos generate the biggest ROI.
64% of marketers claim the optimal length of short-form marketing videos is between 20 and 60 seconds.
59% of marketers have created a video that has gone viral.
67% of marketers say sharing marketing videos on social media has the biggest ROI.
How do your customer's want to learn about a new product or service?
According to Wyzowl, there is only one clear answer: Video. At 68%, short video content is the number one way customers prefer to learn about products or services - 2nd place being text-based articles at only 15%. As far as conversions, video reigns supreme. When a video is used on a landing page, you'll have an 86% more likelihood of a conversion (Eyeview).
Video is not an exciting new digital strategy gaining momentum anymore, it has seen double digit increases for a decade. It's here and needs to become part of your content to stay competitive!
Boost your brand identity across all media channels
Branding is such an important part of any business and video content - done correctly - can help create a consistent visual identity across your website. Establishing and maintaining a strong brand identity allows your company to be recognized by anyone you come in contact with, including your target audience.
A major part of achieving a successful brand is to evoke a sense of emotion with anyone who comes in contact with your company's messaging. As soon as someone can associate an emotion with something they're seeing, that story will likely remain part of their memory for a long time. Thankfully, video storytelling is the best way to convey emotion, across any platform.
It's a powerful tool to educate people on your products or services, engage users more than ever before, and share your brand's story.
The Versatility of Video Marketing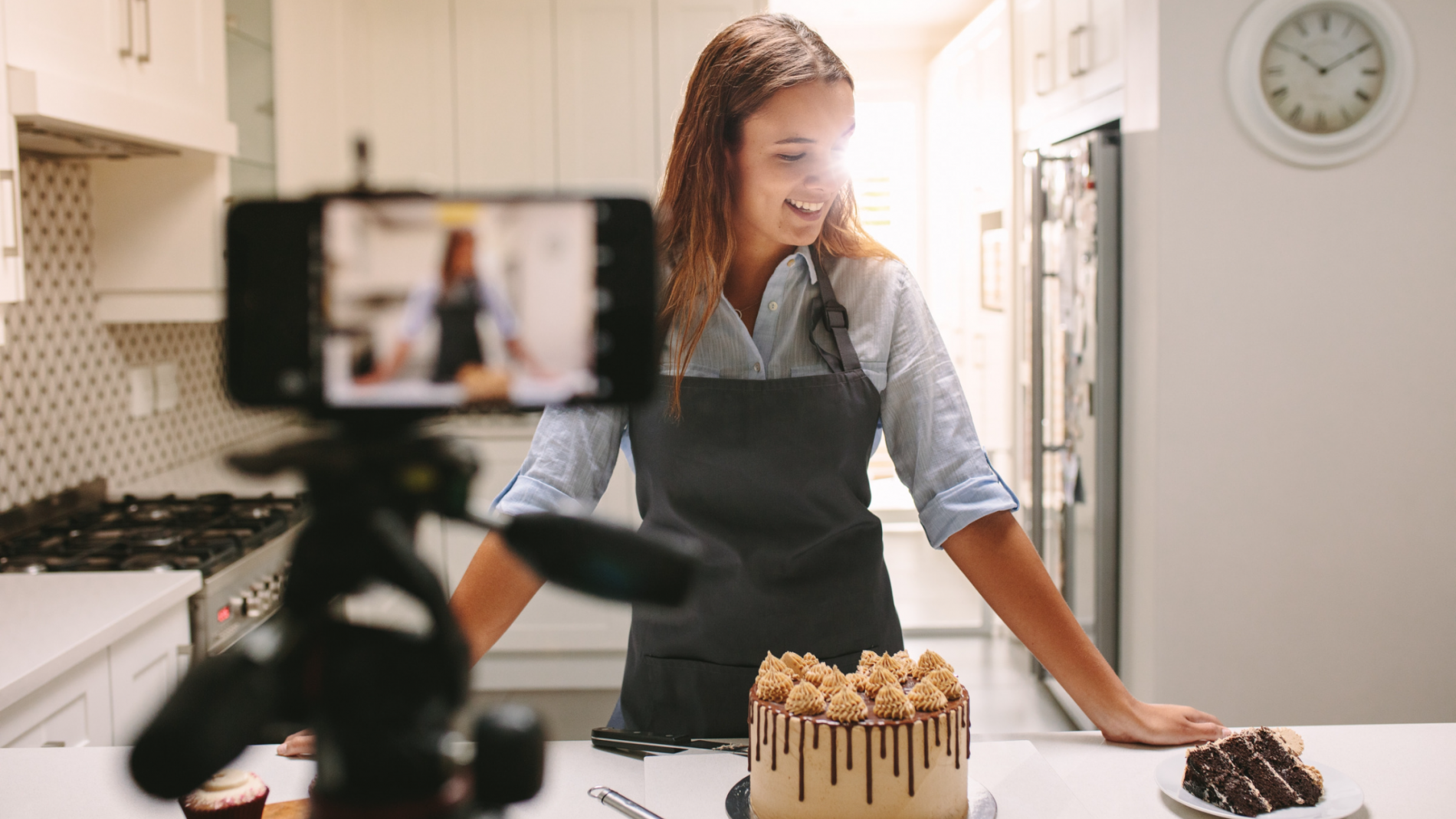 Video can be used for so many marketing efforts: Sales support, highlighting new products, showcasing company culture, welcoming visitors to your site, and as a positive extension of your brand.
Onsite Video Applications:
Personal One-to-One Video Messaging - One of the most recent behavioral changes came post-pandemic. Website visitors are now very comfortable with receiving information in a video format like a Zoom call. Simple video delivered in this style is providing a more personalized delivery of content to the visitor. It provides a sense of authenticity and personal 1-to-1 engagement with the viewer, even if it's a recorded video. These videos can oftentimes give call to action requests of the viewer, greatly improving the website conversion levels.
Video Banners - Video banner messaging has become very popular in large part because you can provide a more engaging and compelling way to greet website visitors and make a great 1st impression - and quickly. Video can incorporate background imagery of employees doing what they do or make it an informative 20-30 second on-screen overview of your brand messaging with a series of brief video clips paired with succinct and impactful text.
Video FAQs - Imagine how much impact a written FAQ would have if it popped open with a video in the center of the screen, answering your question. Video content should be used as an extension of your brand and showcase your company's voice, style, and purpose. A video can help people know what to expect when they come to your website. Very often, people do not want to engage someone until they're ready, so this kind of content will hopefully give them exactly what they need to commit. You can also create a much more engaging answer/response to any questions a website visitor may have with a video FAQ module.
Video Testimonials - Reviews are one of the most compelling reasons people have made the decision to do business with someone. Video testimonials delivered with the level of sincerity are often the most convincing, even if there aren't that many. If a person describers their experience working with your organization and it sounds like it was an amazing experience it could be all a perspective customer would need to see. Google reviews are very important to all businesses, however, we have all experienced the feeling that some reviews are possibly "fake." This is a problem but a real, sincere person on video is much more believable.
Outbound Marketing Channels:
Social Media Organic Posts - There was a time and place for regular static imagery on social media (i.e. the original Instagram). But now, video content is the highest performing, most engaging, and most entertaining form of content across every social media platform.
Think about it... what's most engaging to you? What usually stops you from scrolling further down your Instagram or Facebook feed? A picture? A link to an article? A text-based theory about politics?
Probably not. The answer is video content.
The same is true for businesses trying to increase engagement online and convert. In fact, according to Wyzowl's Video Marketing Statistics 2022 survey, 93% of brands say they got a new customer due to the videos posted on their social media accounts.
Social Media Ads - Improve your social media campaign engagement by 300%. Video can play a big role when it comes to PPC marketing, as well. The most important part of a successful social media advertising campaign is to provide value. You should be looking at what value you're able to provide to the audience you're targeting. Video content is a great way to achieve this and can be done through video testimonials, animated versions of static ads, product reviews, and so much more.
High engagement on Facebook Ads is difficult to come by. Between 1% and 2% engagement rate is considered "good" and between 0.5% and 0.99% is average. Facebook Ads with video, however, achieve an engagement rate of 6.01%.
Email Marketing - Is your business sending regular email marketing campaigns? Capture and keep your recipient's attention with quality video content. Adding digital video content to your email is a great way to get more opens, click-throughs, and conversions.
Since there aren't too many email clients who support video playback within emails, email marketing best practices suggest creating an eye-catching graphic with that ever-enticing play button. Then, once clicked, they'll arrive at the page where the actual video is located. Here are a few video-related email marketing statistics to note:
How Video Marketing Will Improve Your SEO Results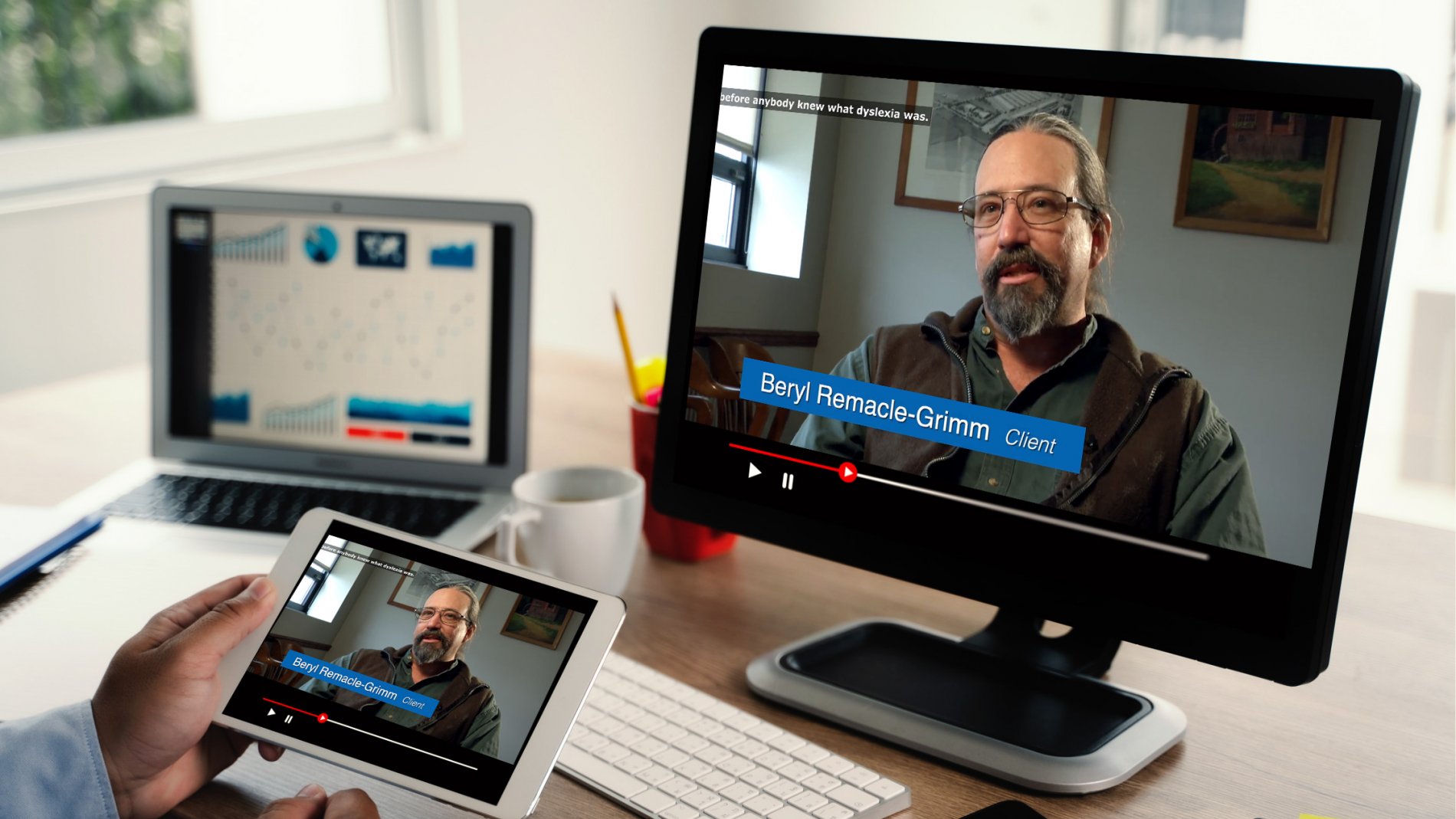 Full-Service Digital Marketing Rochester NY
Smaller companies shouldn't be at a disadvantage when it comes to video. You don't need to have a ginormous budget to create compelling video content. Corporate Communications is a full-service digital marketing agency in Rochester, NY, with an experienced creative team focused on enhancing your website design, social media presence, and digital strategy.
Think | Create | Inspire