Improve Local Lead Generation and Online Visibility
Local SEO has become an important component of overall search engine optimization. Ranking locally can help you raise your brand awareness throughout your community, increase traffic to your website, and convert online leads to physical sales.
Roughly 97% of all online searches are from people trying to find a local business. To successfully reach these leads, you need a strategic and complete local strategy.
Take advantage of local search and drive more customers to your business.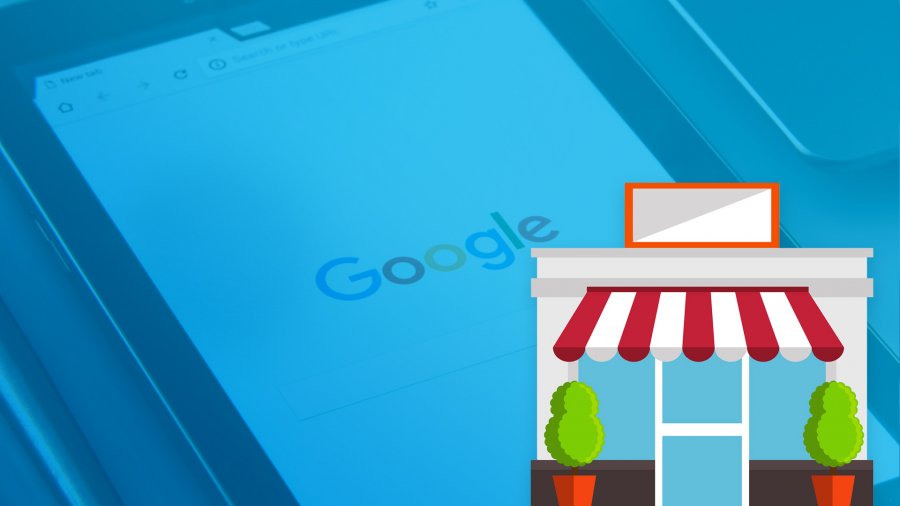 Google My Business (GMB)
Google My Business is one of the most effective free marketing tools available to small businesses. Our local SEO experts can set up your account, add your listing to Google Maps, and help you claim and verify your business.
On average, a well-maintained Google My Business profile gets 5 times more views than profiles that haven't been claimed by their owners. Having an updated, verified, and complete GMB Profile will lead to great local visibility, more foot traffic, and more customers and sales.
Here are the most important components of a successful Google My Business profile:
Accuracy - Whether you operate a single brick and mortar store or multiple across your community, you need to make sure all your information remains consistent and accurate. Even a slight slip in your name, address, and phone number (NAP) can harm your GMB profile. Make sure everything looks correct -- especially after updates -- so that Google and your potential customers are happy.
Getting On the Map - Once you've created your Google Account and made sure everything is accurate, you'll need to search for your business on Google Maps. If your company does show up on Google Maps, your listing already exists -- you'll just have to claim it. More on that later -- we're publishing a blog post walking you through how to set up your GMB account, add your map listings, and verify and claim your business.
Promote Your Business - Don't just let your GMB profile sit untouched for years. Instead, publish relevant local content that will engage and help your customers. Any upcoming event, product release, new deal, or announcement is a great opportunity to post localized content.
Showcase Unique Aspects - If you have one or two attributes that make your company unique, highlight them! Letting your customers know that your business is pet-friendly, has live music, and an outdoor dining area is important. Plus, this will increase the chance that your business will show up in more specific searches.
Highlight Positive Reviews - Positive reviews are extremely helpful for a GMB profile and for a business in general. Be sure to regularly monitor these reviews so you're aware of what's being said about your company online. Doing this will allow you to respond and, hopefully, thank them for the great review!
Optimizing Your Website For More Local Traffic
Your GMB profile is crucial to your local success but you need to focus just as much energy on your entire digital presence. If your website doesn't have any local landing pages, area-specific meta descriptions or title tags, or local content at all -- it's going to be difficult to reach any local leads online.
Make sure your website is fully optimized for local visibility -- here's how:
Back-end SEO - Start by optimizing your homepage by clearly stating who you are, what you do, and where you're located. Then head to the back-end and optimize (and localize) your page title tag, header tag, and meta description to mirror the local information found on the homepage. Be sure to add image alt tags with local descriptions (if applicable) for an extra SEO boost.
Local Content - Lots and lots of local content. You can do plenty of technical SEO work on these pages, too, but simply getting more and more local, relevant, and helpful content out there can only help your business grow. You'll be strengthening your brand awareness within your community and staying active will keep reminding search engines that you're an important business in your local area.
Landing Pages - You should create an optimized page for every product, service, and location you have. Consolidation is great in theory, but it's actually detrimental when it comes to SEO and local SEO. Creating specific pages will develop a much more clear and concise sitemap for Google and helps each of your products or services gain rank.
Local SEO Ranking Factors:
The following are the most important local SEO ranking factors that you need to focus on while building your local presence:
Google My Business & Bing Places for Business -- A strong profile with relevant keywords, categories, and information is essential to your digital and local success.
Links -- Linking throughout your pages (within the anchor text) to quality, relevant, and high domain authority (DA) sites is a great way to grow your local SEO.
Reviews -- An important factor of search algorithms is the number of reviews you have across Google, Yelp, Facebook, and other directories. Positive reviews are obviously more beneficial, but even negative reviews (respectful ones, at least) can help and give you the opportunity to address that specific problem and show your customers you care.
On-Page SEO -- Be sure to have optimized keywords in all your page titles, page content, and information found on your GMP profile.
Citations -- Local citations are any online mention of the name, address, and phone number (NAP) of your business. Citations can occur on websites and apps, social media platforms, and local web directories -- and they need to be complete and consistent. Though Google is certainly the most popular and influential, local citations on Bing, Yahoo, Yelp, Yellow Pages, and other directories are still important for increasing your local visibility.
User Behavior -- The more your visitors engage with your website, the better your standing will be. Make sure you're tracking click-through rates (CTR), mobile clicks to call, bounces, and any other valuable metric that you can use to form business intelligence and better your local standing.
Social -- Having social media signals pointing at your location is another way to boost your local SEO presence. At a minimum, every business should have a business profile on Facebook, LinkedIn, and Instagram. Twitter, Pinterest, and the increasingly popular TikTok are great, too -- but at least start with the big three. Develop a localized and engaging social media strategy that will help you post more local content to your followers.
How Corporate Communications Can Help
Providing you a digital experience that will strengthen your brand and unite your business with local leads.
Our digital marketing team will analyze your current local SEO efforts and determine what is needed to complete your local search presence online. We can then continue to monitor local search results and make additions as needed and as local search opportunities change.
Local SEO can be tricky and certain aspects, like claiming your GMB profile, can lead to some frustration -- think making a minor verification mistake and having to wait for a postcard to arrive at your business before you can do anything. That kind of frustration.
But we'll handle all those aspects for you:
Set up or manage your Google My Business and Bing Places for Business listings.
Manage local business citations on a number of local directories and social media platforms.
Optimize these listings and citations, and on-site content to maximize your local visibility.
Monitor user behavior, traffic, and website analytics and help you interpret that data to form valuable business intelligence.
Create relevant, engaging, and optimized local content.
Provide accurate updates on-site and on business listings and citations.
Start building your local SEO strategy today! Contact us to get started!
Ideas in Action: Related Articles