New Google algorithm prioritizes helpful content
Google's been at it again.
In addition to Google Analytics 4 and some major new additions to Google Search and product reviews updates, the search giant is reshaping the way a website's content is evaluated.
Content has always been 'King,' but it's not just about quality content anymore. The content actually has to be helpful. What is this new content update and how can it help – or harm – your website?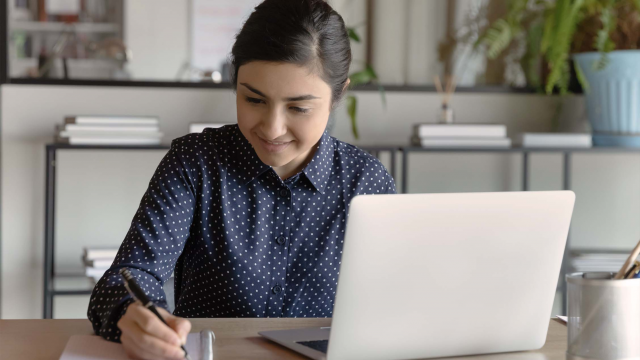 Helpful Content Update
Fully released on September 9th, 2022, Google's helpful content update is a sitewide signal that specifically targets websites that churn out content that isn't exactly helpful. Useless content, essentially, is what's on Google's chopping block. And though that could mean a few immediate problems for your site – it's good for all of us in the long run.
The new update basically boils down to this:
Google wants people to write content that will help other people
Google wants everyone to stop writing content with the goal of only appeasing search engines
And Google wants businesses to not use automation tools to write content
Though keyword-stuffing is essentially a bad digital habit from the past, a lot of online content has gotten lazy, repetitive, and unhelpful. The helpful content update is for helping people find high-quality content that provides more value than just attempting to gain rank.
Focus on 'people-first' content.
We get it. It's hard and time-consuming to sit down and write something strong that relates to your business and benefits your customers. But it must be done. Your customers deserve helpful content that answers their questions, informs them of something new, or helps them with a related issue. Not just a few humdrum paragraphs saying the same thing over and over again. There was once a benefit to pushing lots and lots of content – even if the quality was a little… lacking. But now, it's a better idea to not post anything at all than publish low-quality content. And not posting anything at all is a terrible idea.
Helpful Content Update: Is Google penalizing my site?
Don't panic. Just because your site was hit after this new update doesn't at all mean your business is forever labeled as unhelpful and amoral content producers. Not the case at all. These things happen. Old pages might not measure up to the quality standards of today – and that's okay. But it is important to take the necessary steps to recover from a Google penalty.
Keep in mind, if your website was hit, it could take a long time to fully recover, even if you do everything right and you're producing much stronger, helpful content. But the wait will be well worth it.
Here's how to recover – ask yourself the following questions (which come directly from Google) and adjust your future, past, and present content accordingly:
Do you have an existing or intended audience for your business or site that would find the content useful if they came directly to you?
Does your content clearly demonstrate first-hand expertise?
Does your site have a primary purpose?
After reading your content, will someone leave feeling they've learned enough about a topic to help achieve their goal?
Will someone reading your content leave feeling like they've had a satisfying experience?
Is the content primarily to attract people from search engines?
Are you producing lots of content on different topics in hopes that some of it might perform well in search results?
Are you using extensive automation to produce content on many topics?
Are you mainly summarizing what others have to say without adding much value?
Are you writing about things simply because they seem to be trending and not because you'd write about them otherwise for your existing audience?
Does your content leave readers feeling like they need to search again to get better information from other sources?
Are you writing to a particular word count because you've heard or read that Google has a preferred word count? (They don't, by the way.)
Did you decide to enter some niche topic area without any real expertise, but instead mainly because you thought you'd get search traffic?
Does your content promise to answer a question that actually has no answer?
Now, more than ever, it's best to write content that's specifically for the user and not search engine-first content. That doesn't mean you shouldn't prioritize SEO, however. SEO services remain a crucial part of maximizing your business' online performance. The only difference is that SEO best practices need to be applied to helpful, people-first content and not strictly to appease SERPs.
Now is the time to start digging into your Google Analytics data to see if there are any major changes. Did you experience massive drops in rankings? Are your most popular pages not getting any visibility? Analyze what's going on and develop an SEO strategy to fix your content, regain rank, and improve your site.
For more information on self-assessing your site's content, see Google's guide for creating helpful, reliable, people-first content. And if you want some help with your SEO strategy and installing Google Analytics 4 - contact us today for a free SEO analysis.
Think | Create | Inspire