What is GA4?
Google Analytics 4 - also referred to as GA4 - is Google's latest edition of their analytics program.
Google will be phasing out their current version of analytics - Universal Analytics - and it will no longer be available for use as of July 1, 2023.
After that, no more data will be collected via Google Universal Analytics, but past data will still be accessible. Google Analytics 4 will start collecting data as soon as it is installed on the website. There won't be any past data to start, which is why it's so important to install GA4 now.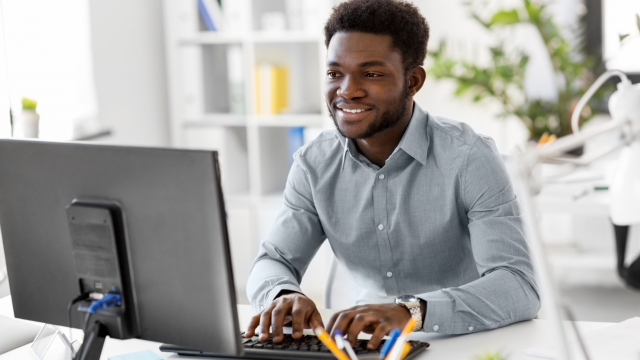 Google Analytics 4:

User Interaction, Engagement, & Events
Google Analytics 4 looks quite a bit different than Universal Analytics with the primary difference being an emphasis on event-based data. This includes page engagement, conversion data points, and custom measurement events. An event is a user's specific interaction with a web page element on a website and/or mobile app.
The following user activities can be tracked as events in Google Analytics 4:
Button clicks

Scrolling down the page

Video plays

Downloading a file

Pageviews

Perorming a site search

Log-ins
These events - and more - highlight a site's engagement rate, a crucial factor Google takes into account when determining page rank. Engagement rate provides important information about the quality of visits to your website and can help you understand user behavior and the overall performance of your site.
You can learn more on our recent blog post: How to Use Google Analytics to Grow Your Business.
The setup of Google Analytics 4 is necessary since Universal Analytics will no longer be collecting data as of July 1, 2023. There is still time, but it's important to get GA4 installed on your site sooner rather than later so you can start collecting past data.
Historical data - paired with new GA4 analytics - can help with high-level decision-making and strategic planning. The data will also provide clear insight into website engagement and popular content (vital to a winning SEO strategy).
The setup and installation of Google Tag Manager plays a critical role in this process, as well. Within Google Tag Manager, both Google Universal Analytics and Google Analytics 4 tracking codes need to be installed and configured. Once established, Tag Manager must be integrated within the website(s) to be tracked. Improper configuration as it pertains to each website can adversely impact the accuracy of the data that will be collected.
If you're not 100% confident on how to get started or are simply looking for an 'easy button' to make this all happen, let us know and we can execute the implementation and provide a quick overview of the GA4 environment.