A Small Website, Making A Big Impact!
Monarch Business Consulting specializes in Veterinary Business Consulting. They are the perfect pairing of a former Veterinarian and a Financial Advisor, facilitating the buying and selling of Veterinary Services. Their website was fairly old and did not reflect their brand very well. They were seeking some expert help to articulate their business strategy and design a polished, professional-looking website that reflects their brand, so they hired Corporate Communications to achieve all that.
Website

Brand Identity

Digital Advertising

Social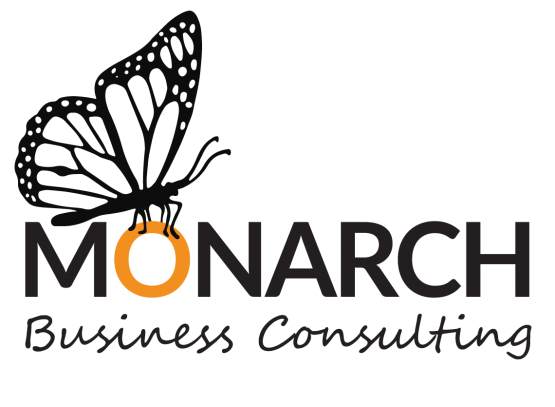 Perception is Reality?
In the ever-changing world of the veterinary industry, it doesn't help your business if your website looks old and out of date. In this case, theirs did, but that wasn't who they were. Not having an updated web presence was likely costing them business, and the two principles realized it was time for a change.
Who would you rather do business with?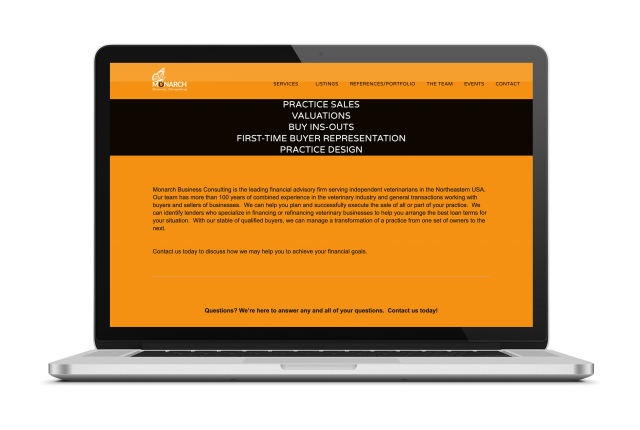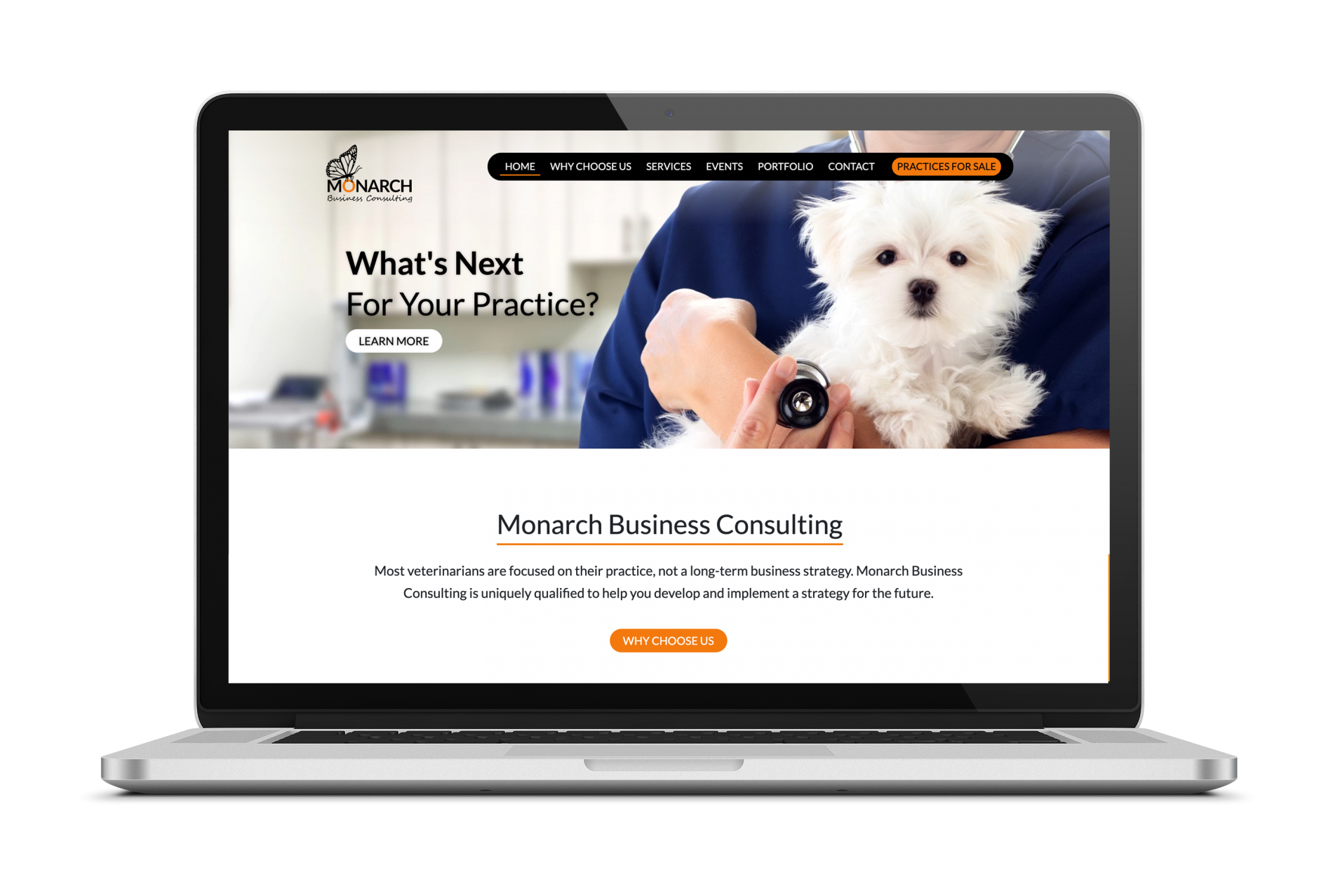 This is not an uncommon problem at all. Look at your top competitor and you'll see that their website probably looks like they do. Many businesses see their site in a better light than their visitors do. In Monarch's case, their site lacked imagery and relied on prospects reading a lot of content just to learn about them. That's never a good thing considering website visitors only spend an average of 3 minutes on a site.
Engaging Imagery Creates the Perception

Corporate Communications wanted to design and develop a website that looked like the Vet practice the prospects knew and loved, while telling a great story about the unique pairing of these two owners, one who has years of experience in the veterinary industry, and the other a financial expert. This thoughtful approach is critical to their veterinarian prospects contemplating a sale.
Winning Hearts and Minds with A Thoughtful Marketing Theme
The design and the overarching marketing messaging was to "look like" the veterinarian office their prospects have owned and loved their whole career. Additionally, during this transitional period, we aimed to introduce the campaign messaging entitled "What's Next" while they are contemplating a sale. Throughout the Home page, we prompt prospects with thoughtful questions that only someone who is or was a Vet would be thinking of and seeking answers to.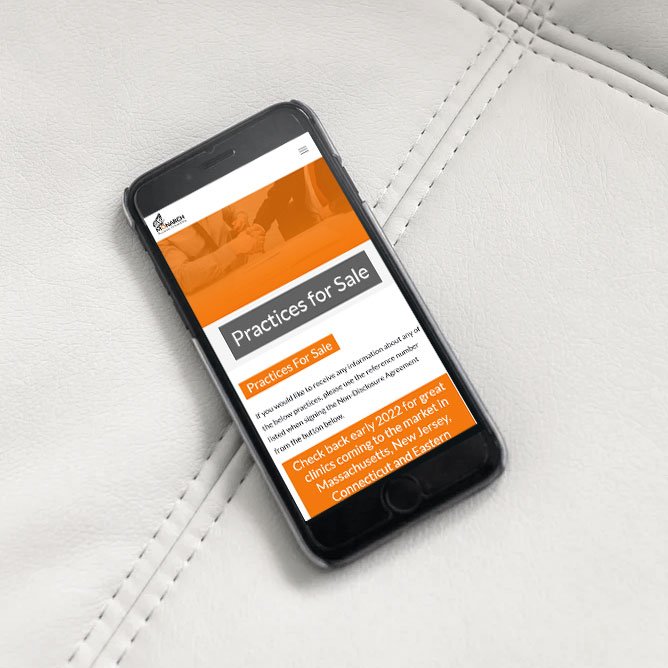 Results Matter
The Home page does a great job of capturing a visitor's attention, but it was key to show these Vet prospects that Monarch Business Consulting is the real deal, and can produce the level of results the big competitors promise. A lead-generating element was the Portfolio and Practices for Sale section which provided success story teasers, requiring an NDA to see the rest.
David Vs Goliath
In the small business world, it can be challenging to compete. But with a polished, professional-looking website and a solid marketing strategy, you can level the playing field. Monarch Business Consulting's website features many elements that give their prospects the confidence that they'll have a more satisfying, thoughtful transition of their practice, and still get the desired financial results. You can too!