More than Just JELL-O
Situated halfway between Buffalo and Rochester NY, millions travel through Genesee County each year via Interstate 90/New York State Thruway. What many people don't realize is the myriad attractions and historically significant destinations that are located within the county, including the birthplace of JELL-O!
Tasked with invigorating the tourism industry within the rural Western New York County, Genesee County Chamber of Commerce's Tourism Promotion Agency relies heavily on its digital marketing strategy. Corporate Communications worked closely with the TPA's marketing team to devise, design and develop a dynamic, visually-rich website to highlight county destinations and news and upcoming events.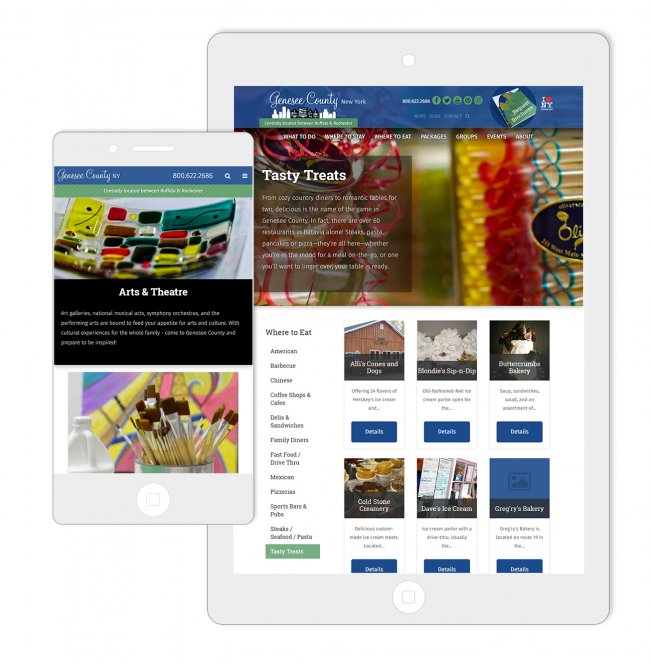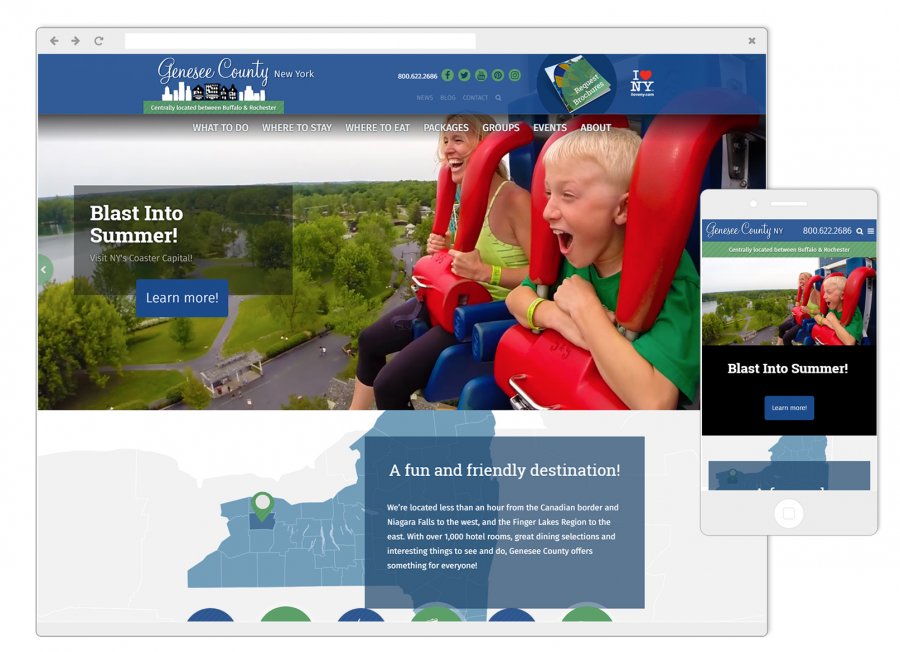 Visually Stimulating Website Design
The responsive website design focuses heavily on the use of the eye-catching photography captured at destinations throughout the county. Travelers viewing the website will recognize iconic structures and be tantalized with mouth-watering images of local cuisine.
Sitewide Information Integration
A primary objective of the information architecture was to link related content found throughout the site from any reference point. Knowing many users arriving at the site will be entering 'sideways' through a search engine optimized sub-page, immediately displaying all related content to that user provides a destination 'snapshot' would be extremely helpful when seeking related destination information.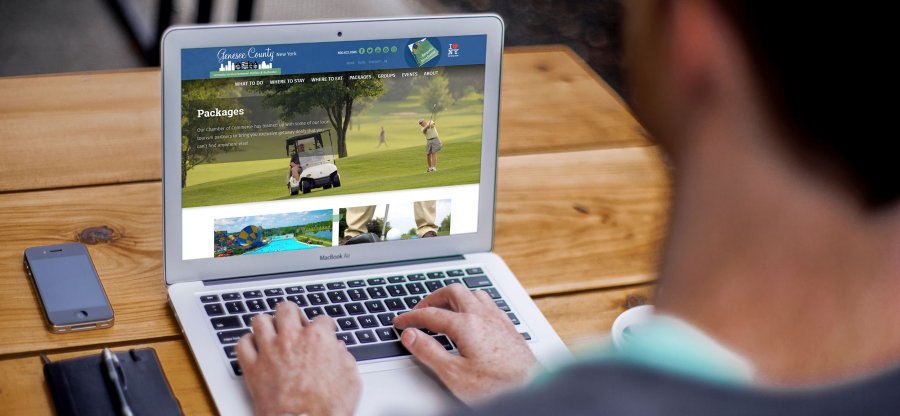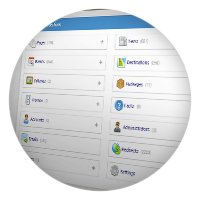 Content Management System Customization
As a vibrant and active county, there are constant changes and additions that need to be added to the website. With limited staff dedicated to this task, it was critical the website maintenance be simple and straightforward. Based on our custom Content Management System (CMS), customization was implemented to make the ongoing maintenance of the site simple and efficient, featuring restricted multi-user access to focus administer tasks on a user-by-user basis.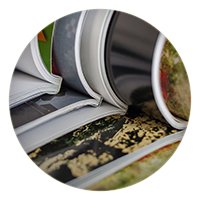 Offline Integration
Increased efficiencies extended beyond the website into other areas of the Chamber's business processes and procedures.
Data Download
Customized data download capabilities exist to allow for download and subsequent import of current data from the website for use in print collateral and other 'offline' uses.
Digital Signage Integration
A real-time data feed of event data was created and provided to the Chamber's digital signage company. This feed now drives the event data displayed on digital signage the organization uses to promote county events.