Making the Case for Giving
Corporate Communications was chosen to create a website dedicated to the Rochester Regional Health Foundations (RRH) with a focus on delivering messaging specific to donors and online giving. RRH was confident in choosing Corporate Communications due to the previous work completed for the campaign for the University of Rochester. The goal was to create a more engaging and interactive foundation website. The site now has a richer look than that of the minimalist corporate site, delivering case statements in an emotional way. We are also involved in ongoing support, including a video tribute to physicians and staff for the annual gala.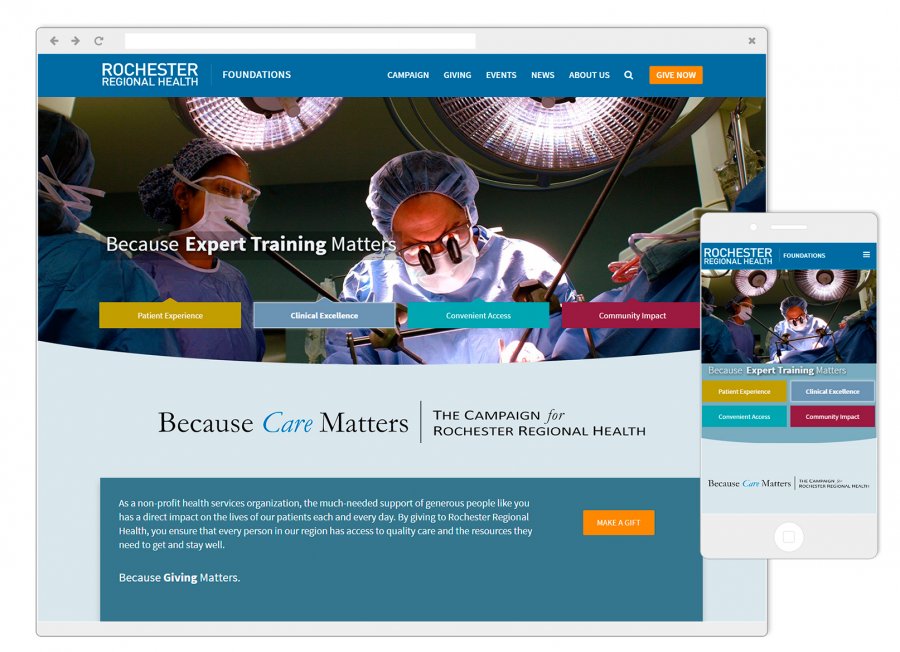 Designed to Speak to Donors
When initially contacted, RRH had just completed a corporate site redesign. The foundation office was not satisfied with their section of the site that primarily focused on providing health services. It lacked an emotional connection to the donor side of things. So, we created a website designed to speak directly to donors. We discovered that many donors were actually grateful patients that prefer to give to their local hospital foundation as opposed to a large health system. The Content Management System (CMS) was developed with this in mind. Each foundation can now create content targeted to their community, including local events and press releases. There is also a section for donor stories that tell why others feel compelled to contribute.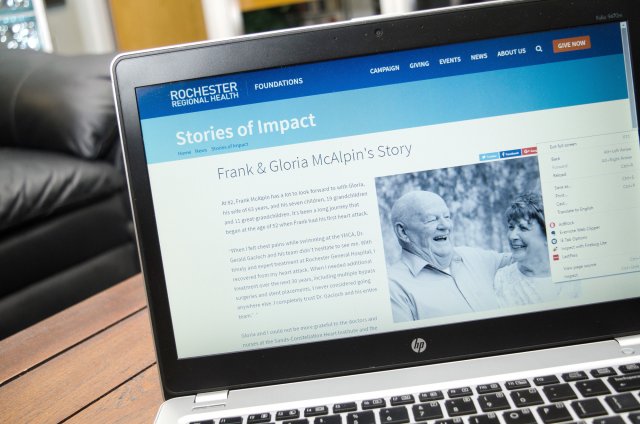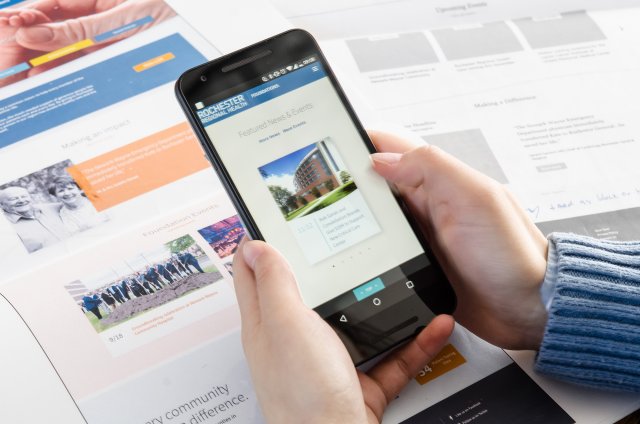 Foundation for Online Giving
Another important goal was to improve the user experience for online giving and build a platform that can be built upon in the future. At launch, we have streamlined the giving process and made calls-to-action, apparent with the orange button. Phase II is planned to include crowdfunding, allowing any member of the community to set up a campaign to benefit RRH.
Tribute to Physicians and Staff
Having confidence in our ability to engage an audience and not have too large of a budget, RRH asked us to put together a video tribute to physicians and staff for their annual gala. Using photos from around the health system, we created a series of animation, effects and messaging that expressed the commitment and character of the staff. It was designed to sync with a live performance of Paul McCartney's Maybe I'm Amazed. It was created in tandem with the website and played live at the annual gala.