We offer a variety of website hosting options depending on the needs of your website including shared hosting, collocation hosting and managed dedicated server hosting.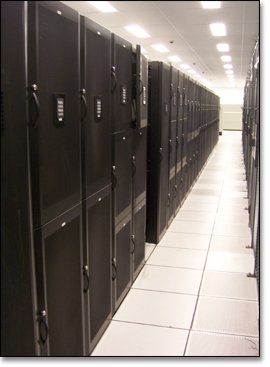 Our enterprise website hosting packages are designed to deliver highly reliable web hosting solutions paired with fair web hosting prices. Our shared web hosting package prices are based on a competitive cost/performance basis delivering the best web hosting value available. All of our shared web hosting packages include a detailed website statistics analytics package, which will help you maximize the potential of your website. We also provide a managed dedicated cloud server hosting options in addition to our shared web hosting packages.
Our servers are all connected to the internet through a tier-one "World Class," US based web hosting facilities. The web hosting facilitates boast an impressive list of security, power and internet connection redundancies. These measures include:
Layered redundancy
Facilities are carrier neutral and provide direct interconnection to a dense network of carriers and service providers.
AC and DC power configuration options
Full UPS power
Generator backup
Temperature and humidity controls
Heating, ventilation, and air conditioning (HVAC) units
Availability monitoring applications are in place to monitor systems and alert operations personnel when predefined thresholds are exceeded.
Operations personnel are staffed on a 24x7 basis by operations personnel to respond to alerts.
Learn more about all of the enterprise web hosting solutions provided by Corporate Communications, Inc.
Web Hosting - Rochester, NY