Reconstructing a Construction Company's Website
This build required a little more that just a fresh coat of paint. Having previously worked with DiMarco Group's marketing department on other successful design and development projects (ie: Baldwin Real Estate Corporation) we were well-positioned to help them tackle this marketing initiative for DiMarco Constructors. Corporate Communications presented a strategic plan to redesign the entire website so it would align with current business and marketing goals, provide a better user experience, and to better represent their long-standing reputation as a premium construction company.
Website

Brand Strategy

Content Development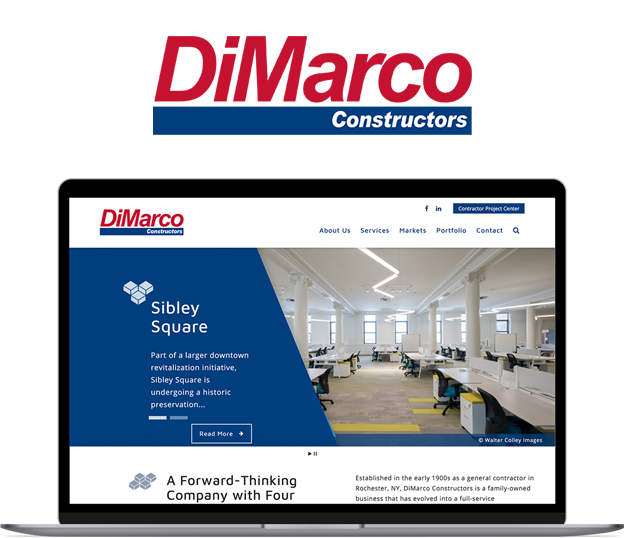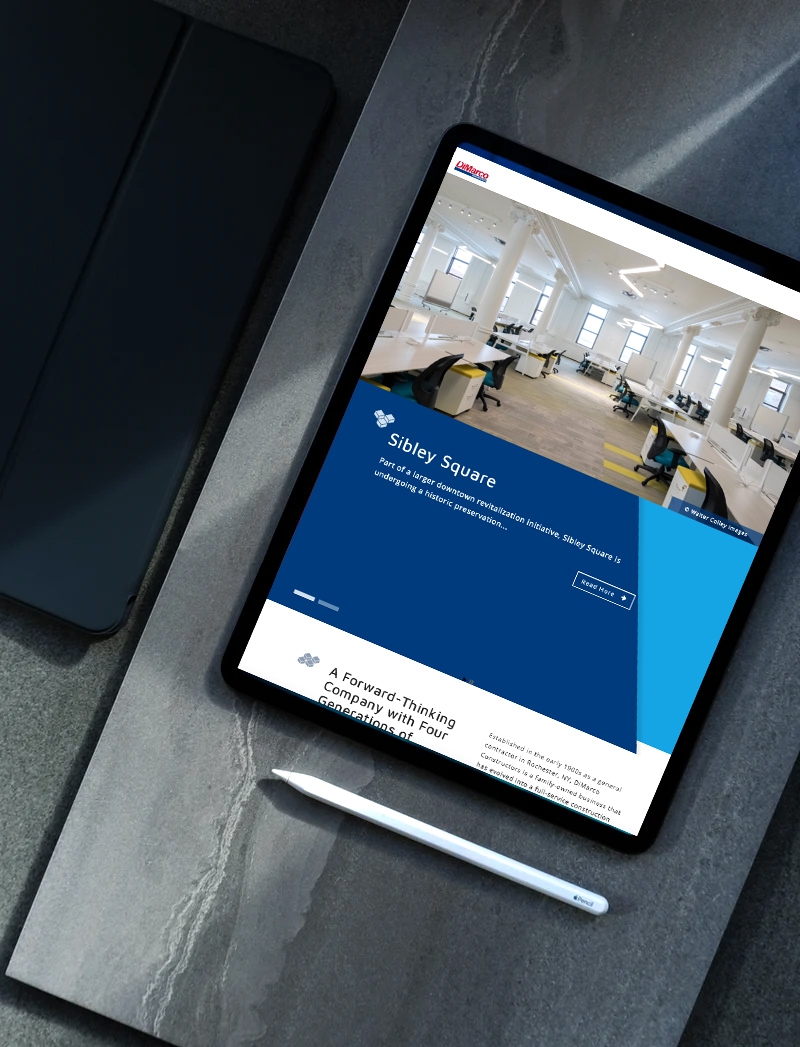 Enhancing the Brand Image
A family-owned business that began in the early 1900s in Rochester, DiMarco Constructors has evolved into a full-service construction company that incorporates its values of respect, responsibility, and integrity – into every facet of its business. Our creative team began this project by helping them pull together these thoughts and update their brand messaging to be more cohesive and on point with their target market.
Additionally, we wanted to tie into other DiMarco Group companies for a more consistent, updated overall brand image. The end goal was to provide their marketing team a more unified approach for promoting their family of services online by sharing customer success stories and related construction resources.
Building a Solid Foundation
Plans, sitemaps, renderings... we understand that process. After a thorough review of DiMarco Constructor's existing content, competitive landscape and current marketing plans, our team worked with them to organize all of their content and revise the overall structure of the site's architecture in order to achieve their goals for the new online presence. We also consolidated and streamlined their services section, designing a modern website that showcases their design-build expertise, construction management, and customized approach to every project they work on.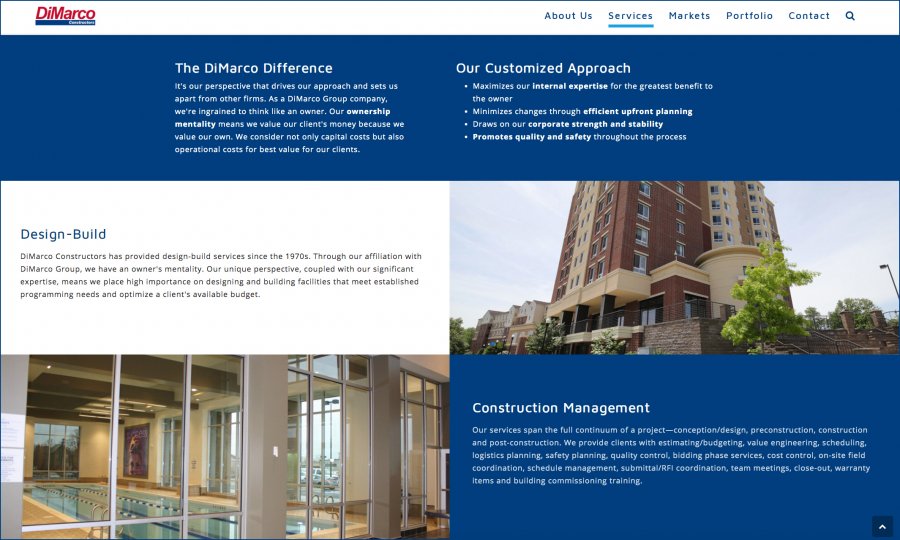 Custom Project Portfolio
We also implemented a custom project portfolio manager, which allows their site administrators to efficiently add, edit, and categorize the projects displayed on the website by markets and service type. The new Contractor Project Center provides subcontractors and vendors the opportunity to view and bid on upcoming projects, create access badges and and submit online forms – all of which are responsive on all devices for even more convenience. Ultimately providing better, more effective ways for them to connect with the construction partners and clients.