Rebooting a Real Estate Corporation
Baldwin Real Estate Corporation turned to Corporate Communications to bring their outdated website up-to-date with a more refined, mobile-friendly and refreshing look. The existing, outdated WordPress website lacked any visual appeal and contained no real presence for the corporate brand. The site navigation was confusing and provided limited content, making it difficult for visitors to find where they needed to go or retrieve any valuable information once they'd managed to get there. There was no real connection to their property websites, which hindered their overall goal of attracting new tenants. Additionally, their site lacked Responsive Web Design (RWD), which meant that a large portion of their audience had a hard time accessing information from any device other than desktop computers.
Once we took the reigns on their web presence, our main goal was to completely update Baldwin's approach to their web strategy by incorporating some elements from their existing corporate identity, while still giving their brand a total reboot. Since some of their marketing materials were still valuable to them, instead of completely starting from scratch, we simply found a better, more effective approach of integrating their main website with their portfolio of properties.
Website

Brand Strategy

Brand Identity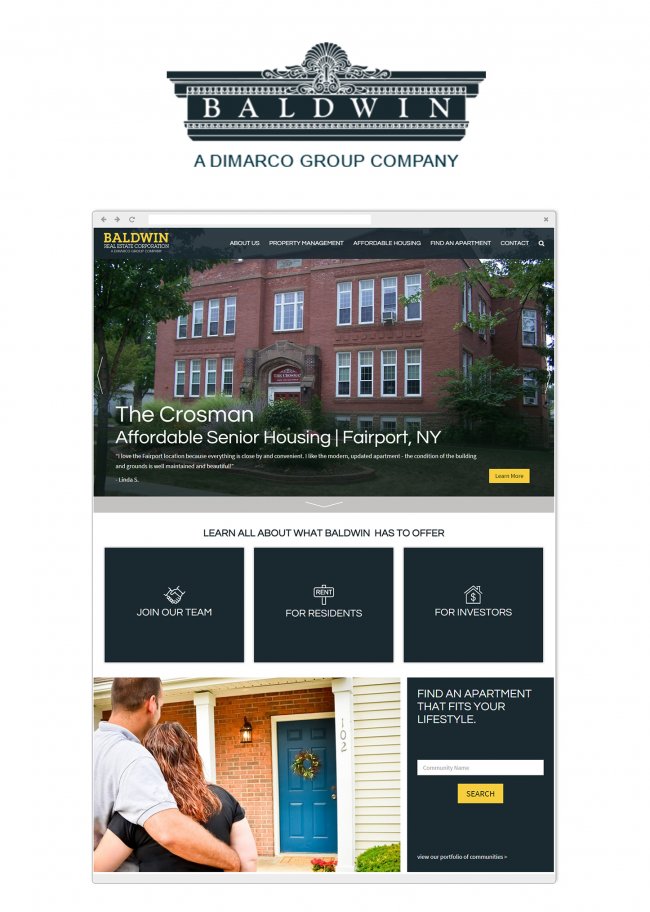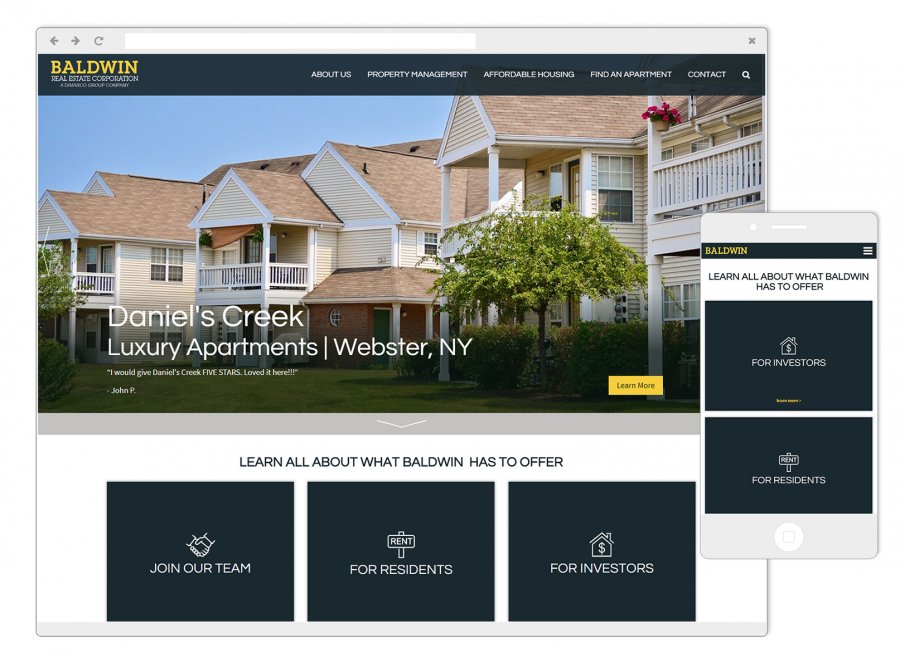 Appearance Matters
One solution that we provided Baldwin Real Estate Corporation was to create a completely refreshed web layout by revamping it with a fresh, new color palette and user interface that better aligned with Baldwin's overall vision. This clean, stylish new design now provides visitors with a responsive, user-friendly navigation that clearly highlights Baldwin's selling points and everything they have to offer residents and potential tenants.
Well-Defined Content Structure
With a UX designed specifically for multiple types of visitors, users can now easily find the information related to their specific needs. For example, Tenants, Property Owners, Investors and Employee Prospects are now all clearly labeled so that each unique audience has a well-defined path for where they should go to get the information they're looking for.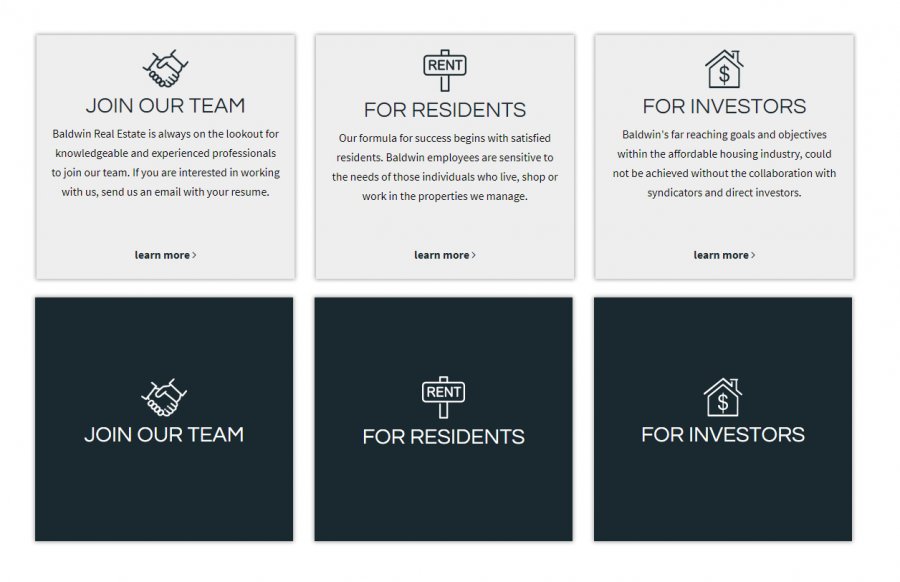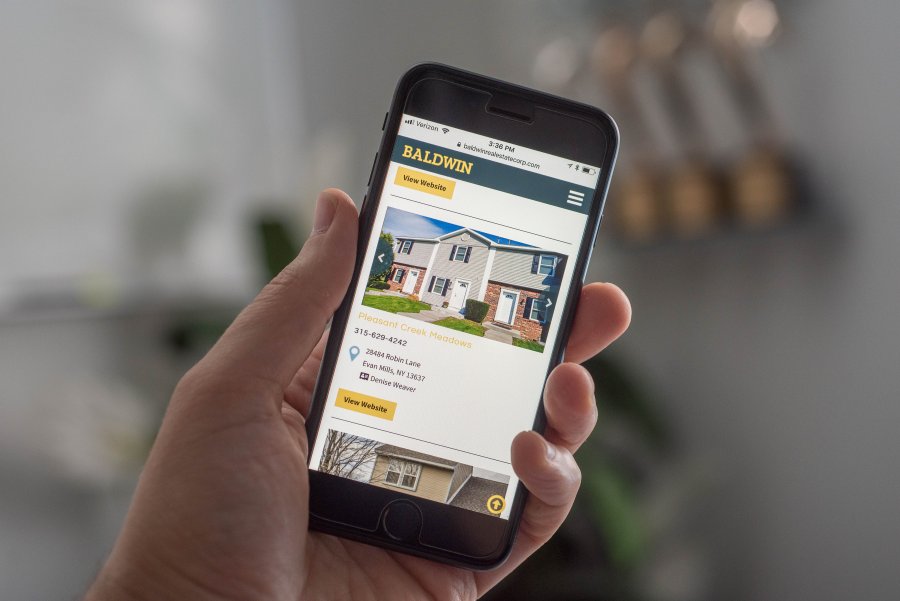 A CMS Solution Designed for Property Managers
We developed and implemented a custom Content Management System (CMS) that would fit the unique needs of this particular project. In addition to managing the standard content on the new website, the new CMS now allows site administrators to easily update property listings on the main site, as well as all other content on their individual property websites. For convenience reasons, it is extremely beneficial for web admins that all content is now managed under the same CMS. Being able to condense all of this content into one CMS greatly reduces both the time and effort that it would take to manage multiple properties.