Organizing an Organization
The Wyoming County Chamber of Commerce had a very dated web presence that lacked any structure or continuity. Over recent years, the Chamber had rolled out a new logo and other updated marketing materials, but the website was the last thing to be addressed. We stepped in again after recently helping Wyoming County redesign and update their tourism website with a fresh responsive design. An outside perspective helped them focus on better ways to present the member benefits and improve methods for delivering other valuable resources about the county and advocating business development within their region.
Website

Brand Strategy

Brand Identity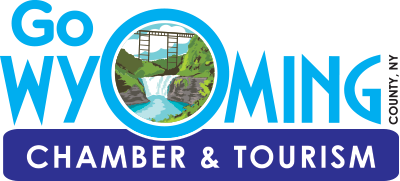 ""The new website offers better access to information and improved connection and resources for both our membership and the community.""
- Scott Gardner, President, Wyoming County Chamber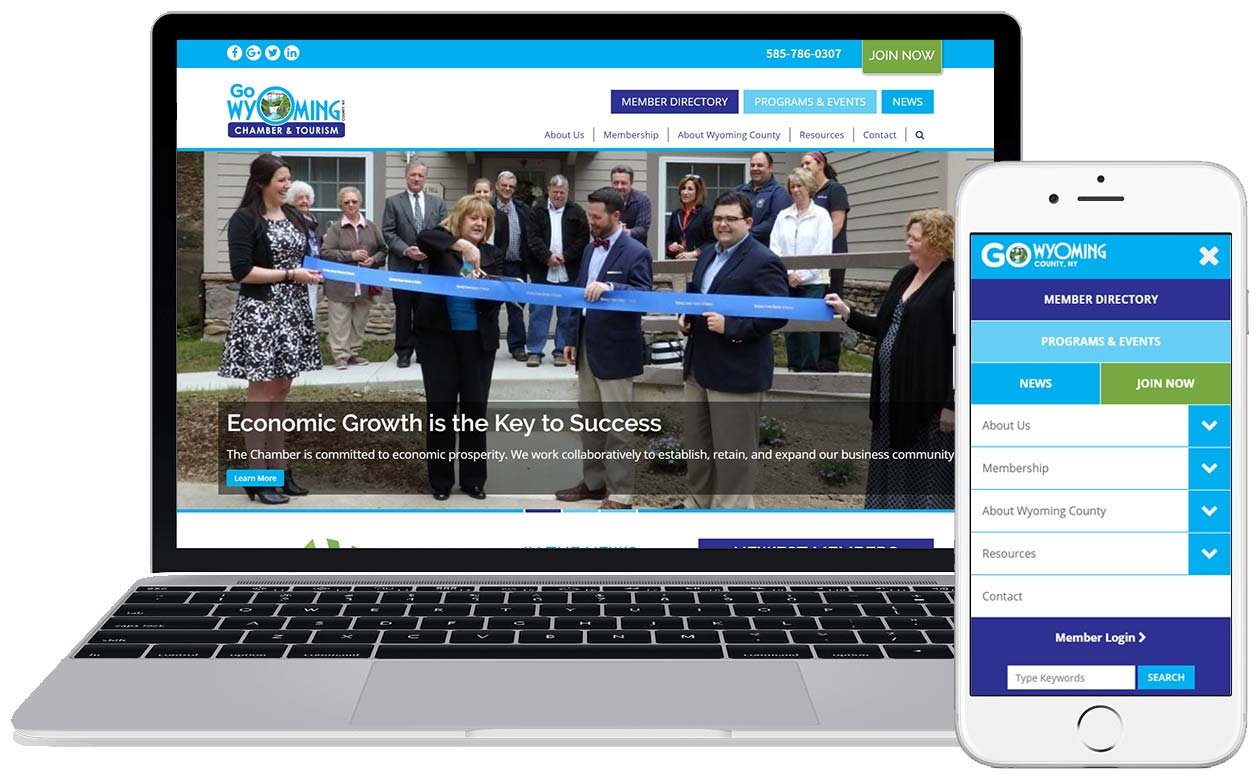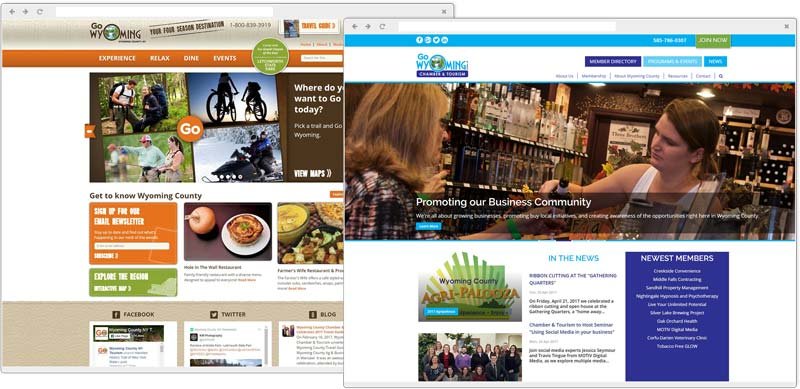 Creating the Connection
Our objective was to implement a more current design that visually connected the Chamber with its' tourism counterpart online. We created a new website that aligned the overall brand of the organization. The two independent websites now share similar design styles. Additionally, the features and functionality behind the scenes provide the site administrators with the ability to update the content much more efficiently than the previous version.

Promoting Local Commerce
The enhancements to the website also give the Chamber Members more opportunities to promote their products and services. The site features a spotlight section dedicated to Community Investors, as well as a directory search feature, making it easy for users to look up and find local businesses online even if they don't have their own website.