Perfecting The Bike Tour Experience
WomanTours is focused on providing world-class bike tours and travel experiences for their consumers. Their new responsive website and bike tour schedule is a reflection of their dedication to making the entire experience as perfect as possible, from finding the right trip to making new memories. The detailed itineraries, inspirational photos, videos and amazing stories from the road give potential travelers the necessary information to identify which tour will be ideal for them. Making the right choice is much easier with a clean, user-friendly website designed specifically with their users in mind.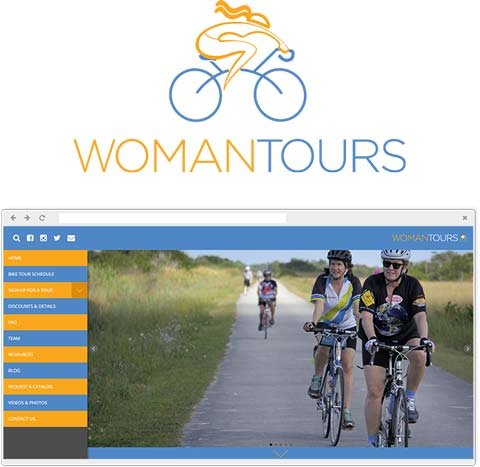 "It's been excellent working with Corporate Communications. We knew how we wanted our site to look and they took our vision and ran with it, adding their own tweaks. They made it easy and it was all done in a timely fashion."
- Jackie Marchand, President, WomanTours

Improving the Design
Working with an existing brand identity, as well as some initial input and design direction provided by the client, we were able to create a unique website interface that fit their specific needs.
Input sessions, brainstorming, client feedback and prototyping resulted in new insights which led to better design choices for the cleaner, more user-friendly interface and site navigation.

Design Modifications & Improvements
Straightforward & Effective User Interface
Since the launch of the new website, many users have complimented WomanTours on the improvements and how the overall flow of content makes it easier to access the bike tour information and find related resources. The main goal was to help guide users through the process of reviewing the available tour itineraries and travel planning, so ultimately they would be able to choose the perfect destination package and sign-up online for a bike tour. The streamlined online registration process was designed with a mobile-first approach to ensure all users could sign-up for a tour from any device.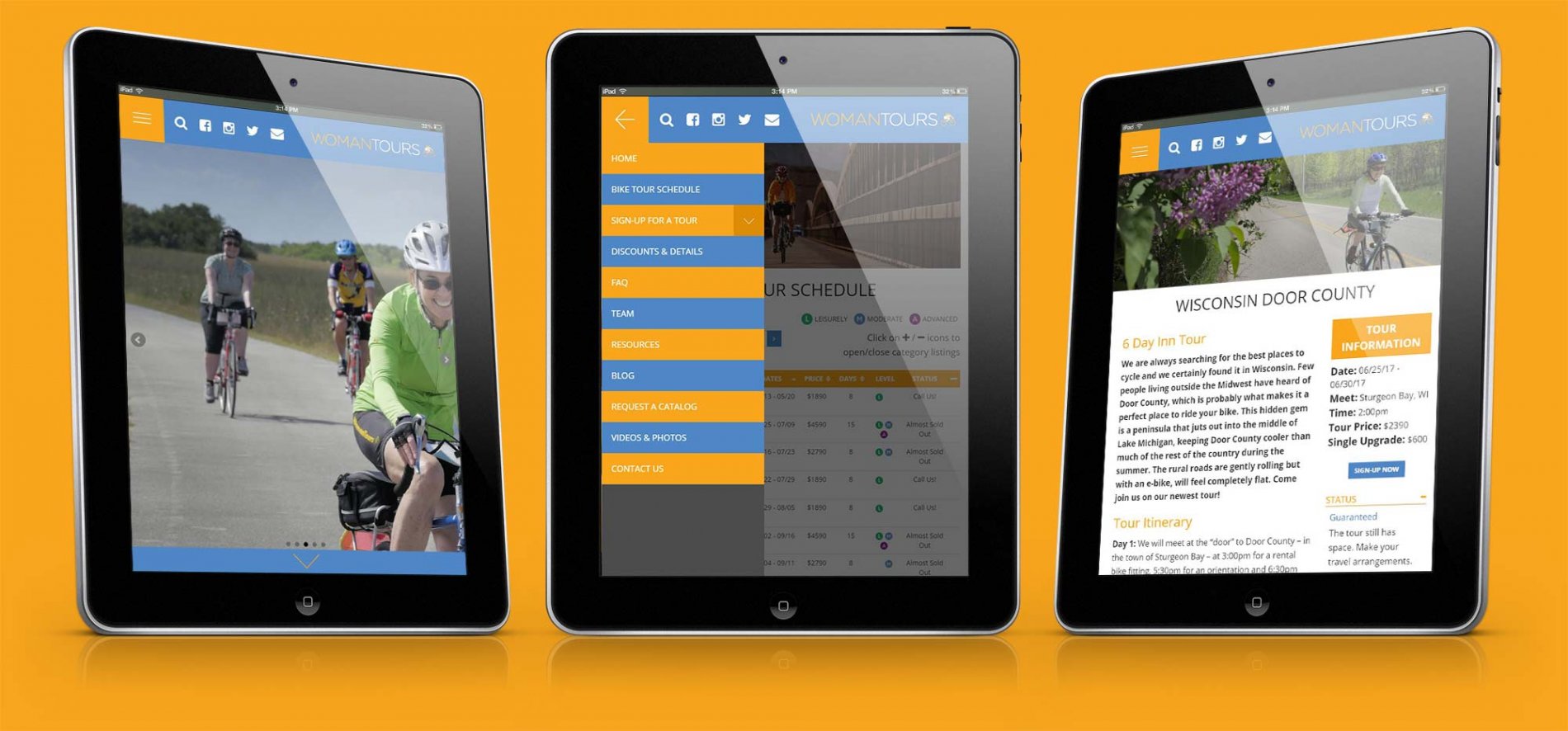 Connecting with an Active Audience
Following the launch of the new website, WomanTours has been using our integrated email marketing system to help promote their bike tours. The branded email campaigns are mobile-friendly, geared toward an 'on-the-go' active audience. In addition to keeping subscribers informed about the upcoming tour schedule, the communications include valuable information about riding techniques, bike maintenance and other travel related tips.