A New Vision for Promoting Assistive Technology
After going through a lengthy selection process, Voila Technology made a wise choice. They partnered with our creative pros to establish and deliver a 'great-fit' marketing strategy, a truly revitalized corporate identity, and a modern online presence that supports the opportunity of the brand. They knew we were the right agency to deliver the fresh new look they envisioned. And they were equally confident with our ability to implement the level of accessibility required for the target audience. We focused on consolidating the key messaging and building a new visual identity for communicating the company's comprehensive services for assistive technology evaluation and training.
Website

Brand Strategy

Brand Identity

Print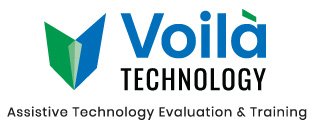 "I have nothing but praise for your staff. What impressed me the most was that your entire team, led by Vince and Bren, had faith in me and what I was doing for individuals with disabilities. They knew the size of my company and my available resources. They could have turned me away in a heartbeat and justified it by saying that we cannot afford to take on your project due to your size. They did not do that at all. They encouraged me, supported me, and guided me through this process. I am very thankful!"
- Terry A. Martin M.S Ed., Owner / President, Voila Technology, Inc.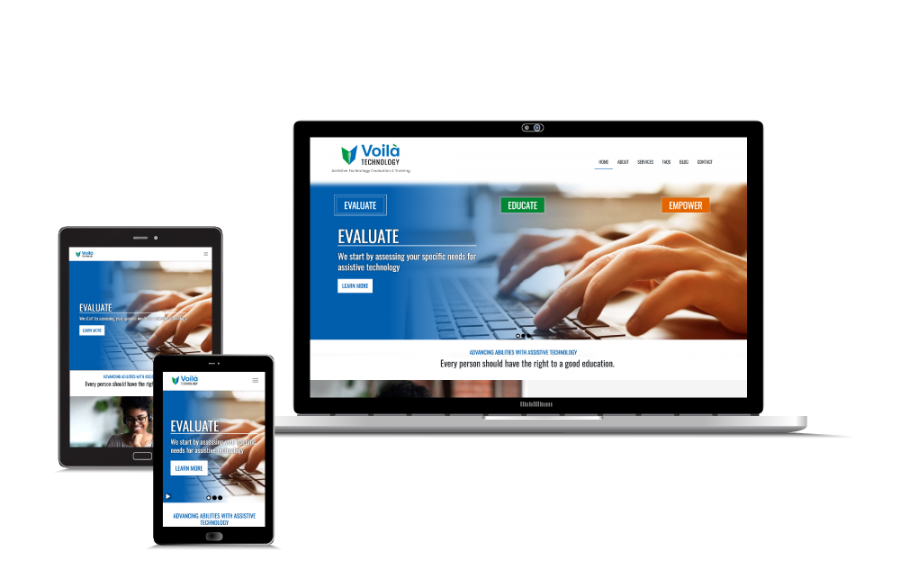 Making it Easy to Connect and Manage
In addition to creating the new logo and identity system for Voila Technology, our team also designed and built a fully responsive website. A bold, yet simplified main banner with multiple engaging CTAs that clearly define the available services. The dynamic content blocks on the home page are driven from the input in the Services section and Blog pages, making it easy to modify and keep the site up to date efficiently.
ADVANCING ABILITIES WITH ASSISTIVE TECHNOLOGY
Every person should have the right to a good education.
Evaluate | Educate | Empower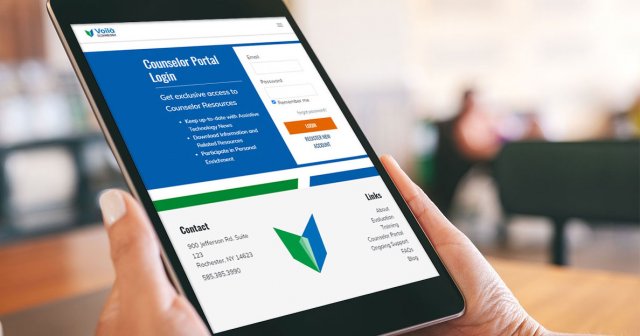 Collaborating with Counselors
We also implemented a private section of the website for counselors to login and share information specifically geared to help them improve their offerings to assistive technology candidates. A simple registration process and the private page settings within the site admin ensures only authorized users are able to access the resources within the Counselor Portal based on login credentials and permission settings.
Video Content to Introduce, Educate, & Inspire
We helped develop and produce a welcoming video that's as informative as it is inspirational. The video sits right on the Voila homepage and provides clarity, builds curiosity, and connects Assistive Technology to educational and career success, helping those in need discover a brighter future.
Just below that is a personalized and sincere video testimonial that shows the progress and success that can be achieved through Assistive Technology. The video gets right into it - telling a powerful real-life story that presents a relatable and likable customer. As the customer's excitement builds, it leaves the viewer inspired to explore further throughout the website.