We have been consistently working with U of R since 2003. In that time, we have created a wide range of work from interactive videos, email campaigns and websites. Our most recent work has been with University advancement and websites for their major campaign and case statement, alumni/reunions and giving societies.
Engaging a Community: Rochester Alumni
U of R wanted to have a place where alumni could stay connected to the school and to each other. We designed and built a site that would become a hub of communication for alumni, faculty and the community. Each graduating class has their own hub where they can find reunion information, browse historical photos and put themselves on a map.
Making the Case: The Campaign for the University of Rochester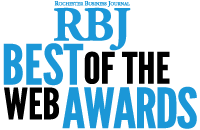 RBJ Awards
Best Overall Gold 2013
With an ambitious goal of raising $1.2 billion in a 5-year period, the U of R needed a site for its major giving campaign, "The Campaign for the University of Rochester". The goal was to bridge the gap between the storied history of the University and its goals for the future. Developed as the cornerstone of the campaign, the user-friendly website features an inviting design that not only educates, but more importantly motivates and encourages giving anytime, anywhere. Originally launched in 2011, it was one of the first responsive websites we've developed. The University reached their goal in 2015.
It was also honored with RBJ's best of the web overall gold award and a National CASE - Grand Gold Award for the campaign of which this was a major part.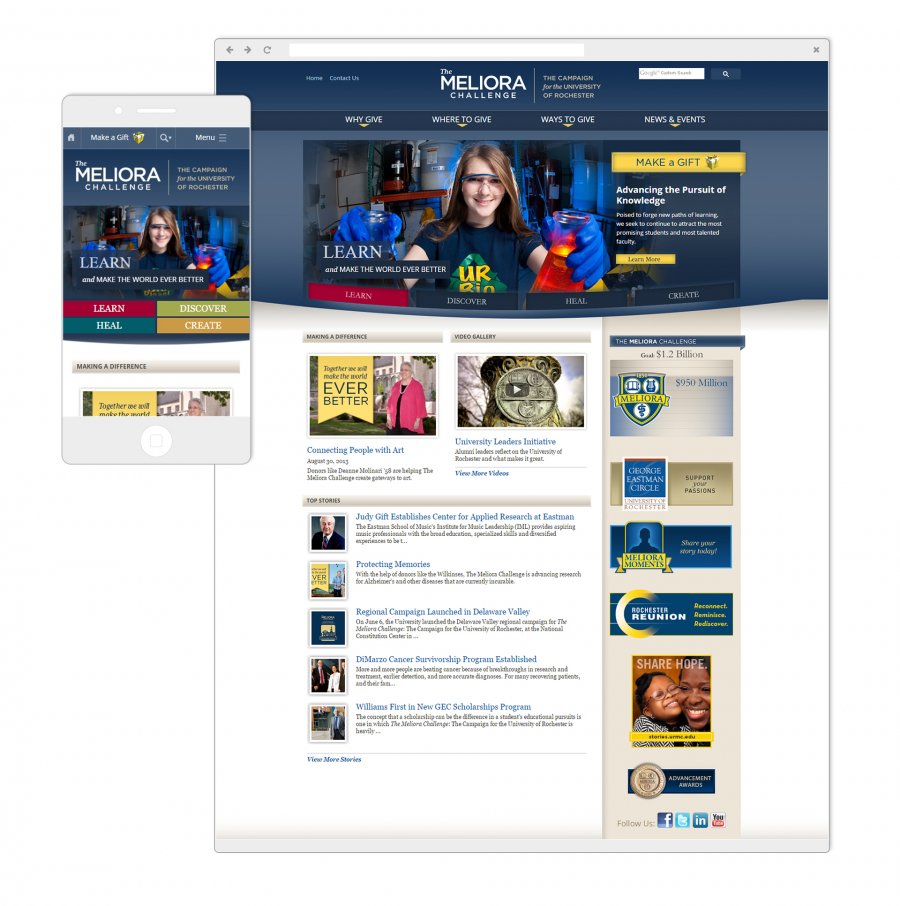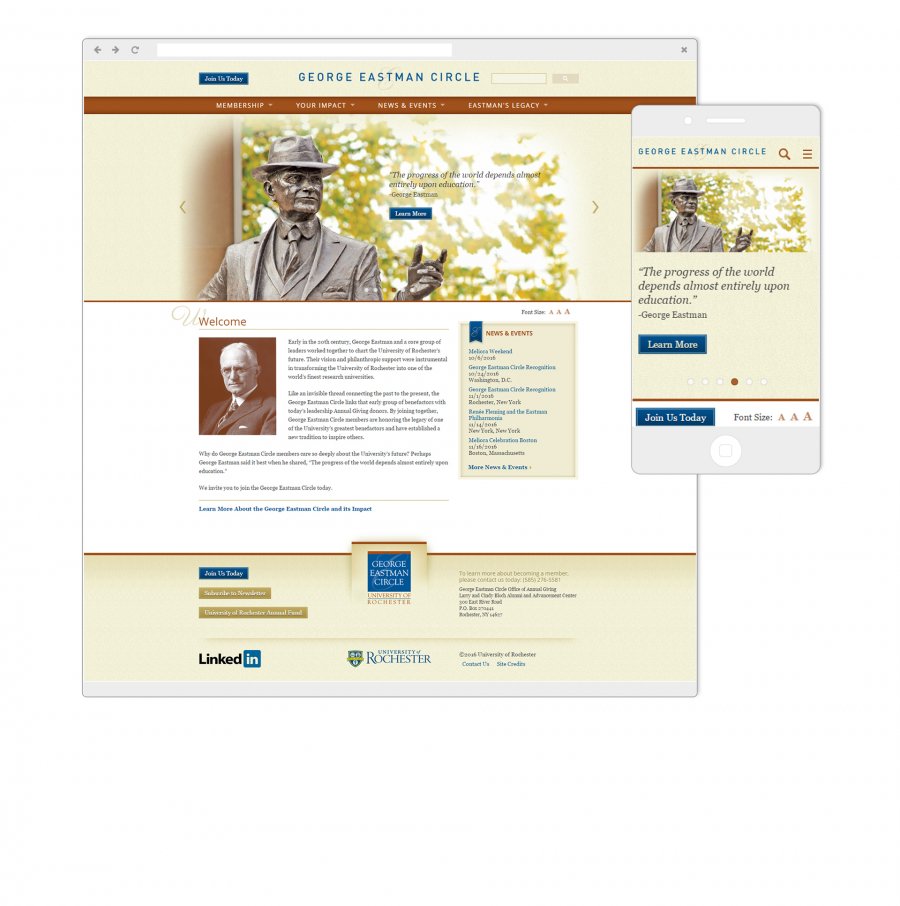 Honoring and Engaging Donors: George Eastman Circle
George Eastman, founder of the Eastman Kodak Company, changed the world with his bold leadership and passion for philanthropy. To honor his legacy, The University of Rochester launched the George Eastman Circle annual giving society. As a marquee philanthropic organization for the University of Rochester, it required a website design that reflected the historical importance of George Eastman and the future impact alumni philanthropists can have on the University.
The goal of the site is to present the George Eastman Circle to members and prospective members, educating them on the impact they have on the University. The site serves as a communications gateway to current members, displaying events and current happenings at the University. It's also geared toward increasing membership, allowing new members to join and make a gift through the website. While regional officers will be involved, they wanted to automate as much of the process as possible. The interactive membership form allows members to choose their gift level- specifying monthly, quarterly, annually or one-time payments. The regional officers particularly like that members can easily designate their gift, automatically splitting it for the member among up to 26 funds the University offers. Gift processing is then passed from the website to the University's payment processing system.
Other Work for the University Includes:
Golisano Children's Hospital Virtual Tour and Naming
Faculty / Staff holiday email
Eastman Theater Renovation and Seat Naming website
Rochester Reunion (recently redesigned as Rochester Alumni)
Eastman School of Music Annual Appeal video
Simon School video for email campaign
Simon School virtual tour
Simon School interactive video presentation