Redesigning a Site That Focuses on Caring for Diverse Populations
For over a decade, Corporate Communications has worked with Trillium Health to achieve a modern website that showcases their healthcare knowledge and support for the LGBTQ community.
Despite their digital success (winning Rochester Business Journal's Best of the Web Award!), they wanted to keep improving the look and feel of their site in 2020 – so we implemented a redesign strategy that seamlessly joins 5 sites into one, conveys the full scope of services they provide, and brings together all the wonderful and different types of patients they serve. Trillium needed a website that showcased all of that – and that's exactly what we delivered. The newly redesigned website is welcoming, easy-to-access from any device, and simply looks delightful.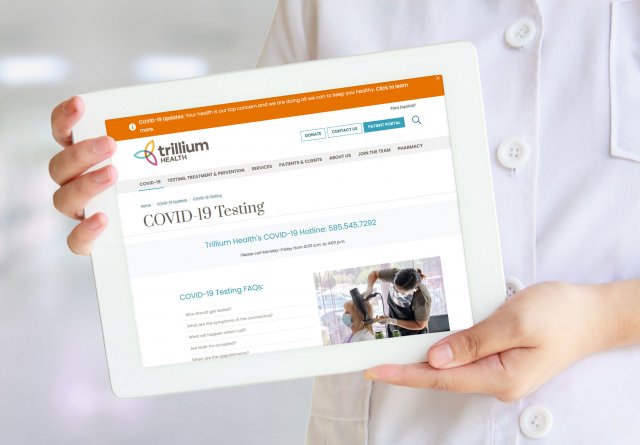 Bringing Together Multiple Sites Through Collaborative Redesign
Last year, Trillium Health's site was clean, easy-to-navigate, and equipped with robust educational materials. But they knew it could be better. Alongside Trillium's marketing team, our designers worked collaboratively to develop a much more modernized site and update their overall brand image. We brought the site over to our new Corporate Communications Union content management system (CMS) for consistency and improved usability. And without losing any functionality, we brought together 5 websites that were all managed separately into one site, all on the same innovative platform. Additionally, we added form builder capability so Trillium can easily track and monitor service requests, feedback, surveys, and more.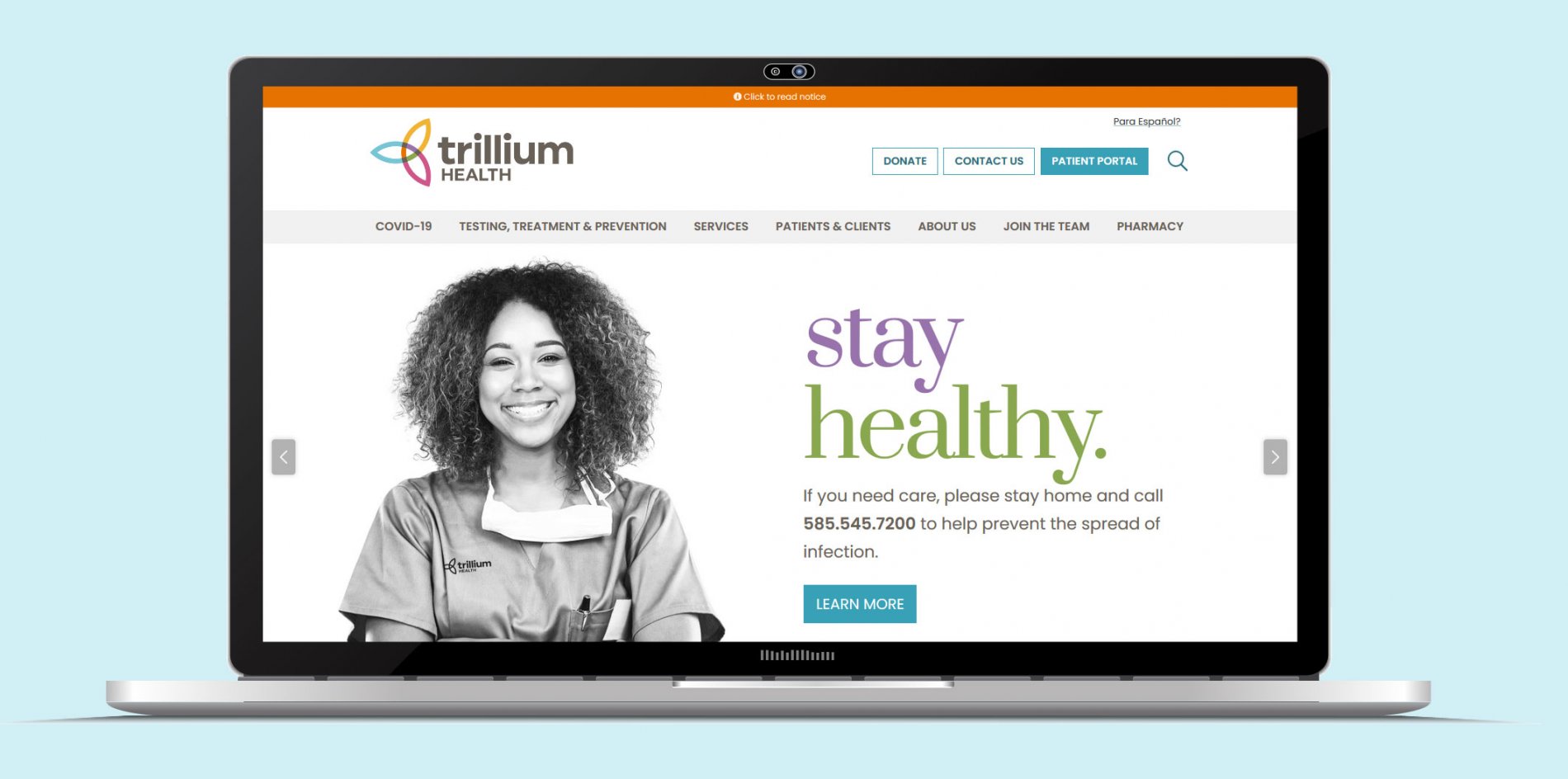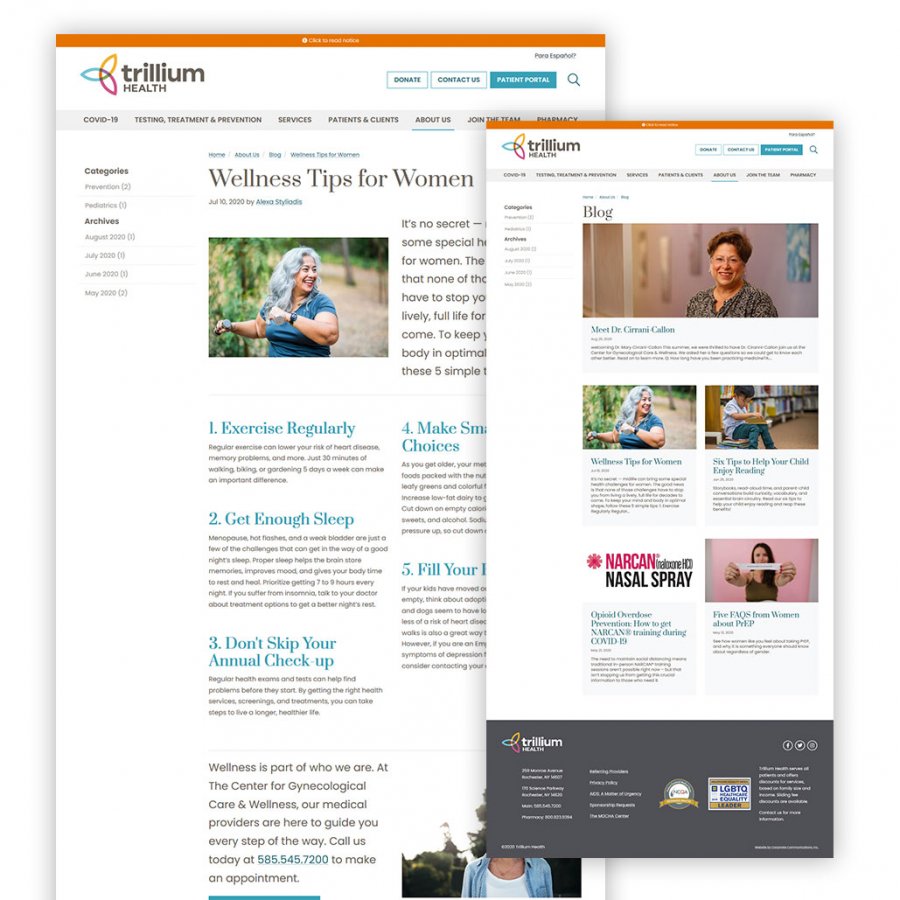 Getting Their Message Out to the Masses
Trillium Health has long been thought-leaders in the AIDS treatment and healthcare space. It's important for them to be able to develop content that showcases their expertise in healthcare and their commitment to health equity. We added an inviting, organized blog to serve as a home for content creation that will be distributed on social media to their diverse population of patients and followers.
Keeping Health Information Private with a Pharmacy Secure Messaging Portal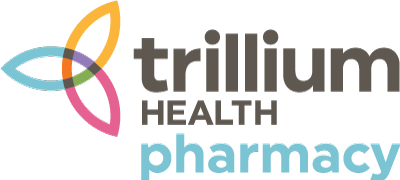 We developed a secure and easy-to-use messaging portal that allows customers to ask questions to pharmacists and receive direct responses. This portal serves as a helpful resource for customers, especially those who are deaf or have impaired verbal communications. Trillium's site is also integrated with a Web Prescription Refill service by ScriptPro. All this takes place through the website and is hosted in a secure environment, meeting HIPPA and other standards for Private Health Information.