Bringing a Retirement Community's Vision Together Through Web Design
As our creative team began to dig into the website redesign project for Vienna Gardens / Armstrong Independent Senior Living Communities we realized there was more potential to further define and enhance their brand. We implemented a branding strategy that focused on creating a new corporate logo, with sub branding to help increase awareness that they offer residency at two completely separate senior living locations.
With approvals on this direction from their marketing team, we then starting building an identity around the parent company, which provided the marketing team with a better opportunity to call out and define the two community locations; Vienna Gardens and Armstrong. After a few weeks of discovery, design and refinement, we were able to establish the new logo and implement the brand identity for Tri-City Retirement Communities. Once the assets for the new identity were available, our web development team was able to incorporate them into the new charming, well-defined, and well-branded website.
Website

Brand Strategy

Brand Identity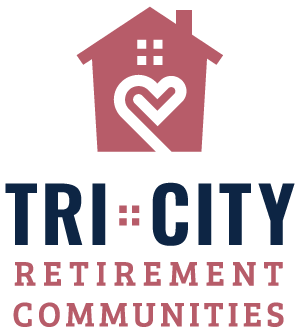 A Logo That Captures the Essence of Home
Creating a new and welcoming logo and identity package was the first important step for developing the new Tri-City brand. Our designers utilized different programs and applications for logo concepts and ultimately crafted the perfect one. The new logo design is heartwarming, visually-appealing, and supportive of the entire Tri-City brand.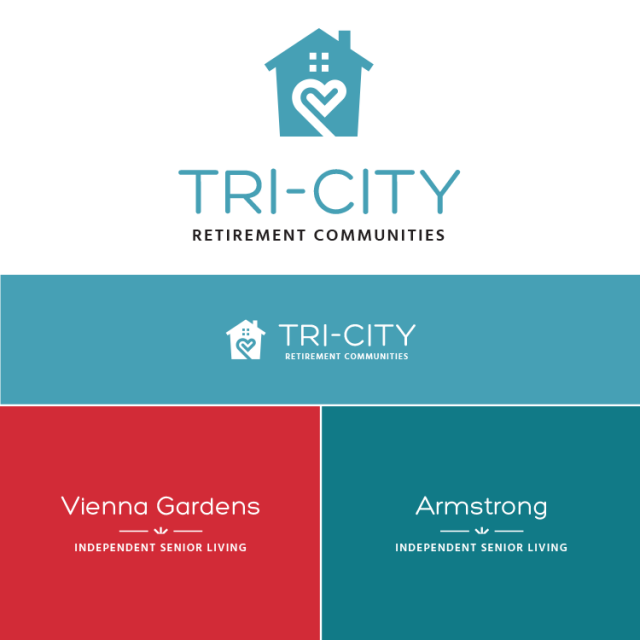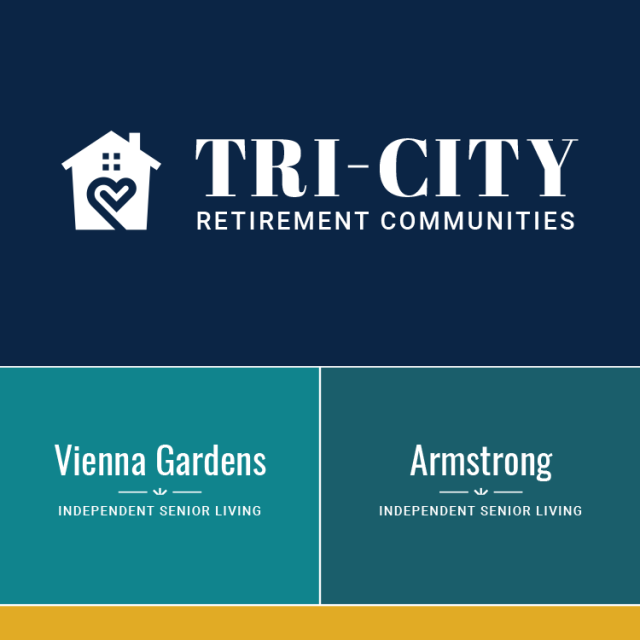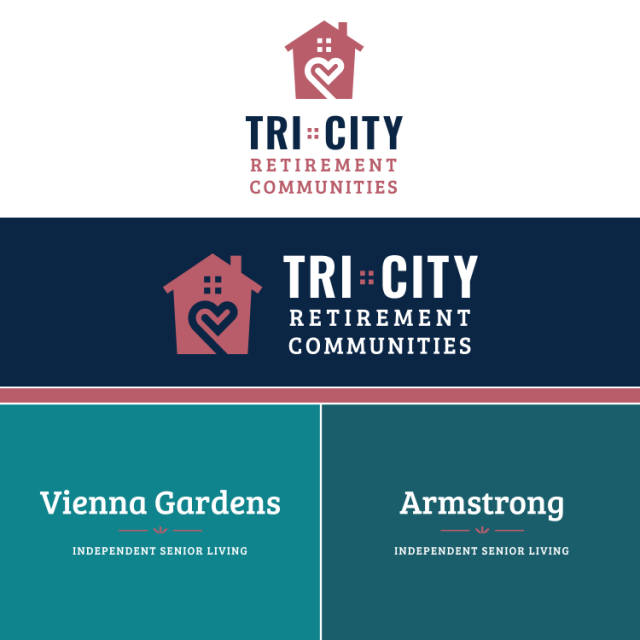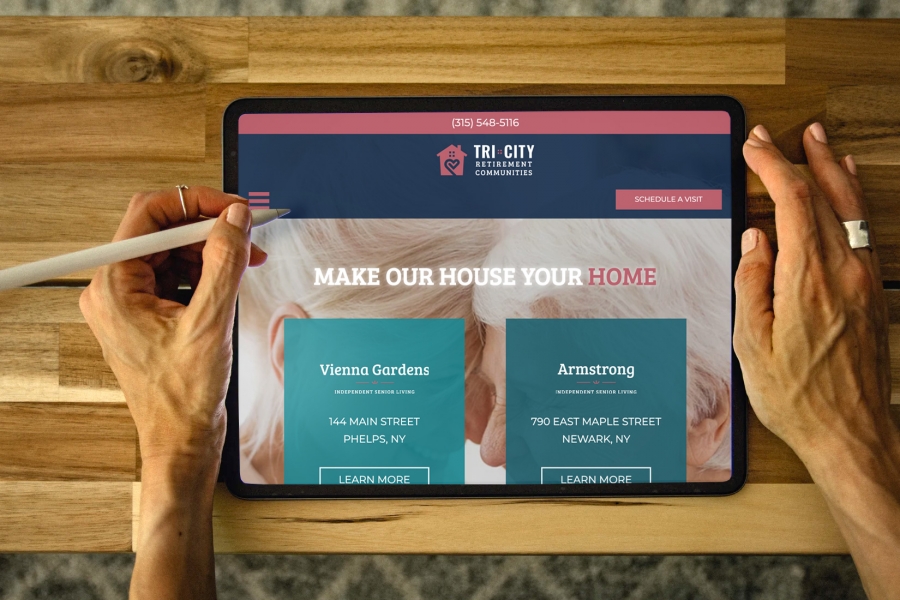 Strengthening the Overall Tri-City Brand While Sub-Branding for Each Location
Instead of just the two properties, we started focusing more on the Tri-City brand. The new site's design unveiled a clear-cut, overarching brand for Tri-City Retirement Communities, allowing for individualized messaging and sub-branding strategies for Vienna Gardens and Armstrong Independent Senior Living.
Now, everything from the pleasing logo and the welcoming content showcases an all-embracing, new brand identity. Even the URL – TriCityRetirement.com – is much more brand-friendly than its predecessor: ViennaArmstrong.com.
New Site Design: Organized, Stylish, and Informative Content Approach
We wanted to create an organized site with concise, clear messaging and presentation. We believe we achieved that by designing a branded layout that's light and colorful, blended the look and feel of the entire site, and brought Tri-City's mission and key messaging to the forefront of the homepage: "Make our house your home."
We also placed a strong emphasis on usability and created an extremely user- and mobile-friendly navigation with page layout accessibility top-of-mind to accommodate the average elderly visitor.
This improved user experience, coupled with optimized content, new imagery, and the highlighting of community amenities has led to improved responses, traffic, and a strong brand identity.