Creating a Luxury Brand
Palazzo Jewelers maintains a well-known, positive reputation for providing high-quality, custom jewelry. But more importantly is the value they bring in terms of lower prices and better service than their competitors. When we were tasked with designing Palazzo's brand identity, we wanted to create a minimalist, modern look that would still effectively tell their story of being a family-owned-and-run business. We began by designing a new logo and website. By providing ongoing support for ads, promotions and website marketing, we continue to work closely with Palazzo Jewelers, closely monitoring all of their web and digital marketing efforts.
Website

Brand Identity

Print

Photography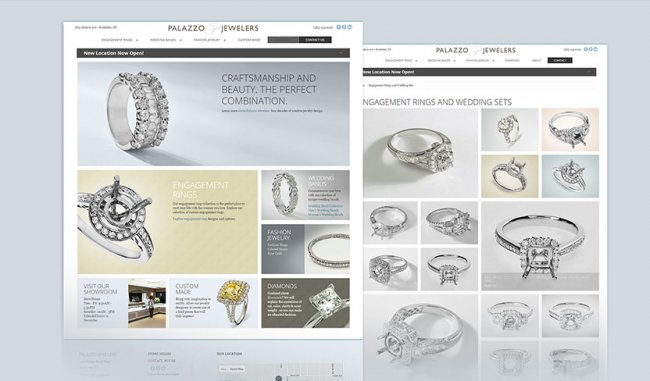 "The beauty of this site is in its simplicity. As a luxury brand, Palazzo wanted a minimalist modern aesthetic to appeal to its audience."
- Jonathan Palazzo, Owner, Palazzo Jewelers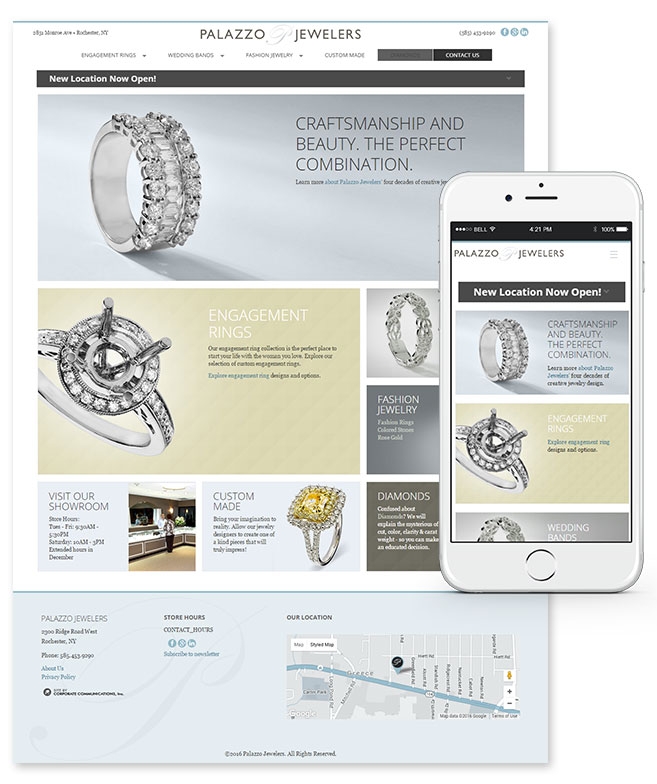 Website Designed with Simplicity in Mind
Palazzo wanted a consumer-friendly website that was just visually-appealing as it was simple-to-use. To accomplish this, we focused on incorporating eye-catching photos that would showcase Palazzo's products. The photos are organized into a clean, "metro" style grid, which speaks to the minimalist look of the site we were going for. Product details are clearly displayed in a quick view feature and pages load quickly, providing all important details (including price). Everything was designed with simplicity in mind.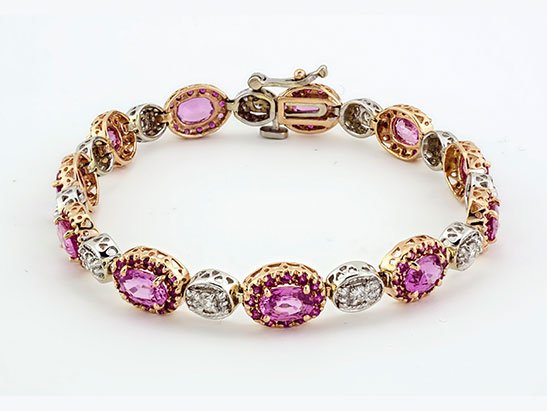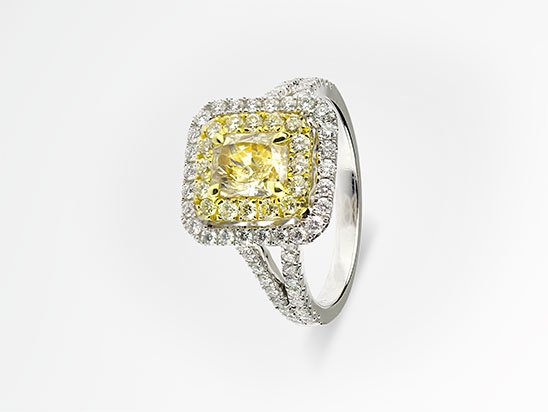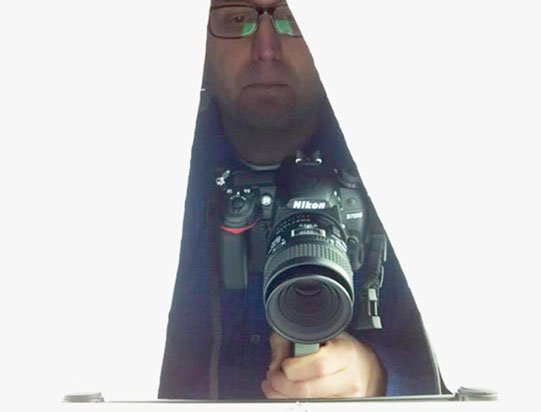 Stylized Photography as a Brand Element
One way for a brand to effectively communicate the quality of their products is to use high-quality photography as a core brand element. We felt that this was especially important for Palazzo's brand because the photography would be used throughout the website, ads and campaigns. By continuing with the theme of a minimalist look, the main graphic elements on the website are based around these photos. In addition to photography, we also created a simple logo mark that uses a monogram style, which also speaks to Palazzo being a luxury brand.
Marketing Strategy Beyond Digital
Beyond the website and digital marketing, we provide ongoing marketing support for Palazzo Jewelers that includes direct mail and other promotions to reach out to customers. When they moved to a new location on Monroe Ave in Pittsford, we created materials for a grand opening event.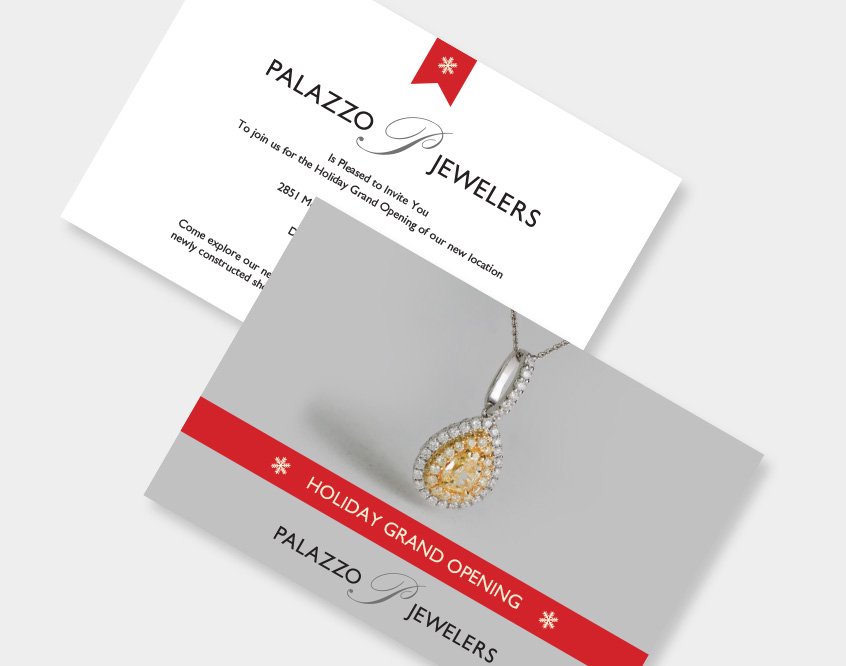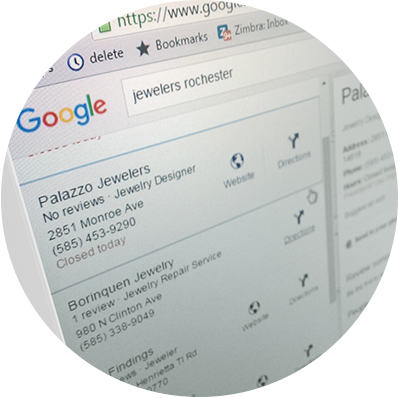 Increasing Inbound Traffic
In an effort to be competitive in the local Rochester market, we targeted search engine optimization and pay-per-click strategy for Palazzo. They are consistently in top position in Google for targeted terms and has markedly improved traffic over the last few years.