Junius Ponds Cabins and Campground was familiar with some of the work that Corporate Communications had completed for other similar campgrounds. After seeing the results, Junius Ponds was confident that we could help to enhance their web presence through a complete redesign.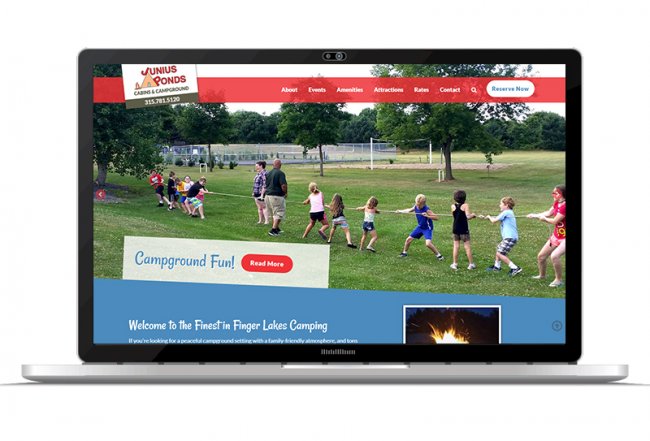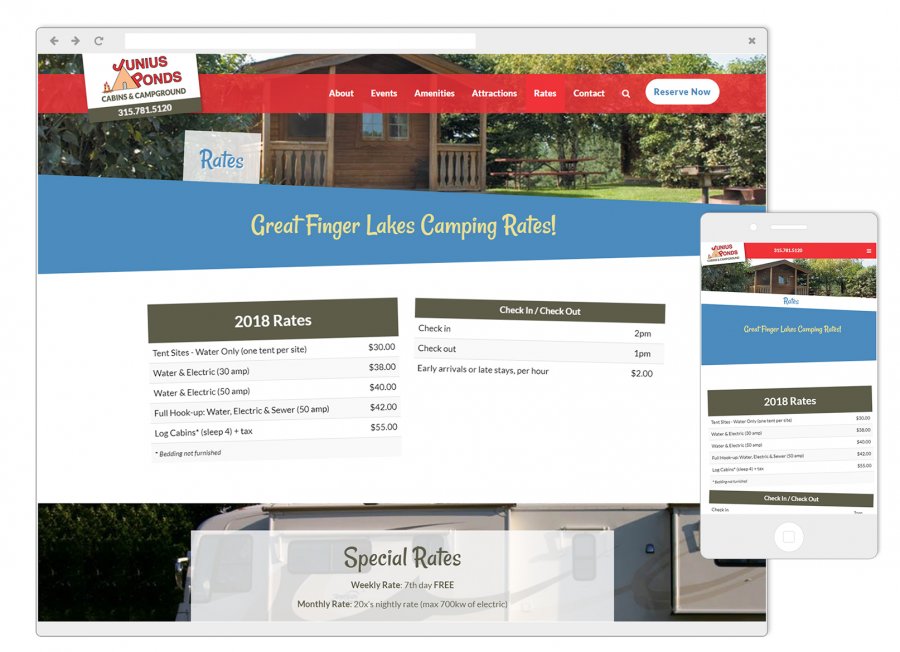 Intuitive Design
Our main focus when designing the Junius Ponds website was to keep it clean and intuitive for all users so they could quickly and easily access information from the main menu and be directed to where they needed to go.
To do so, we established an organized architecture for top-level performing content and built a navigation scheme based around that. These top-level sections contain the appropriate sub-level content, which makes it easy for users to navigate through the site through dynamic drop-down and breadcrumb menus.
Designed Around Specific Needs
We recognize that each campground is different and unique and their specific needs and requests will be too. That's why we developed the Junius Ponds' site through a controlled, customized Content Management System (CMS). This CMS includes an admin module for all web administrators for easy login access, as well as a content and page manager.
The web content is now managed using a simple drag-and-drop feature and is easily-editable for web administrators. Basic formatting changes can now be made without impacting the overall integrity of the updated page layouts. Also, images can now be uploaded with ease through the CMS without any external resources needed through a file management application.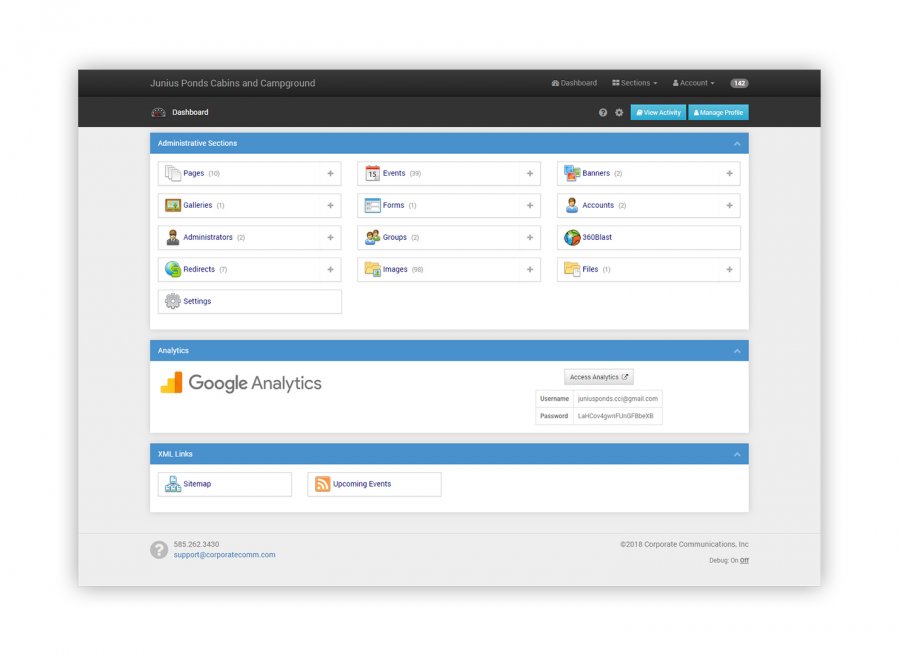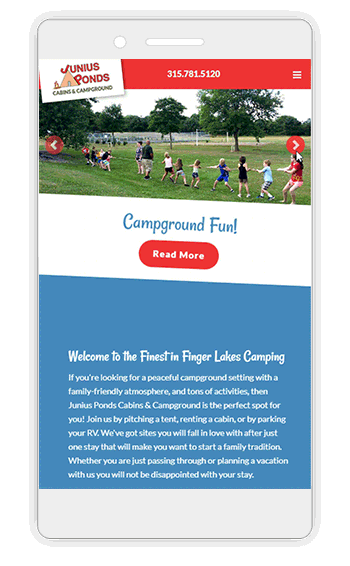 Keeping Mobile in Mind
Mobile-targeted audiences played a major factor in redesigning the Junius Ponds website. Mobile users now have the ability to easily access all of the content found on the standard website through a user interface that is specifically designed around the constraints of smaller mobile screens.
Hosting
Through a managed cloud hosting, we are able to analyze, maintain and fine-tune all website activity to provide and maintain the highest level of service possible.
Our goal is to drive traffic and increase awareness of the Junius Ponds website, so we continue to analyze, break down and suggest architectural improvements to the hosting side of things to ensure the sites' success.