Elevating a well-known brand for a local audience.
Goodwill of the Finger Lakes initially came to us with a need for a website that merges two well-known non-profits, Association for the Blind and Visually Impaired (ABVI) and Goodwill of the Finger Lakes, under a single website. That site launched in 2018, and now with a new redesign, we have refined that vision even further with a goal of telling the story of such a unique organization and all the good they do in the Finger Lakes region.
Website

Email Marketing

SEO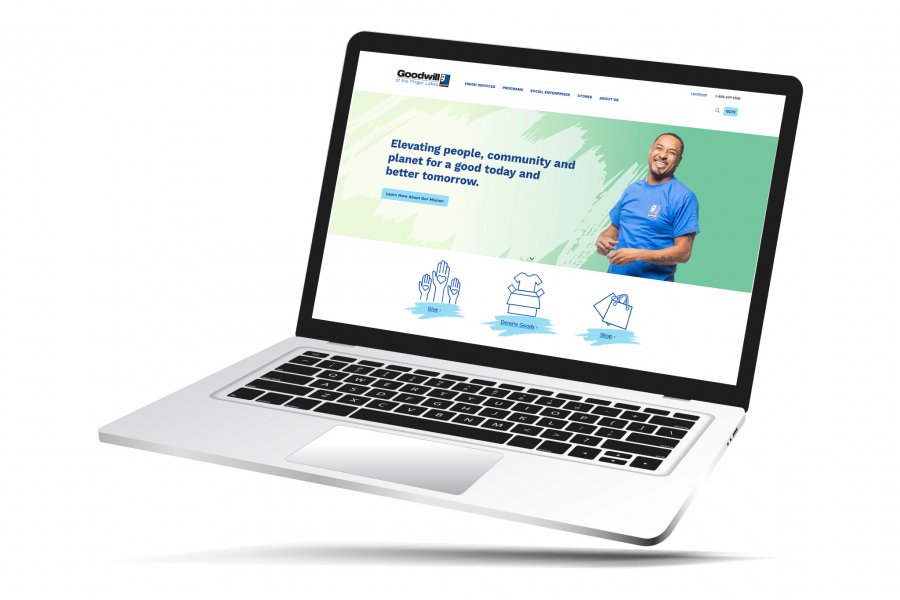 Creating a website with personality
The primary goal of the project was to create an impactful website that has unique aspects of the organization while capitalizing on the well-known Goodwill brand. So we wanted the website to reflect the energy and enthusiasm they bring to helping people every day. We chose a color palette of softened greens and blues and married that with friendly imagery and dynamic brush strokes. This gives the design a quiet energy that is approachable and reflects their mission of elevating people, community and planet for a good today and a better tomorrow.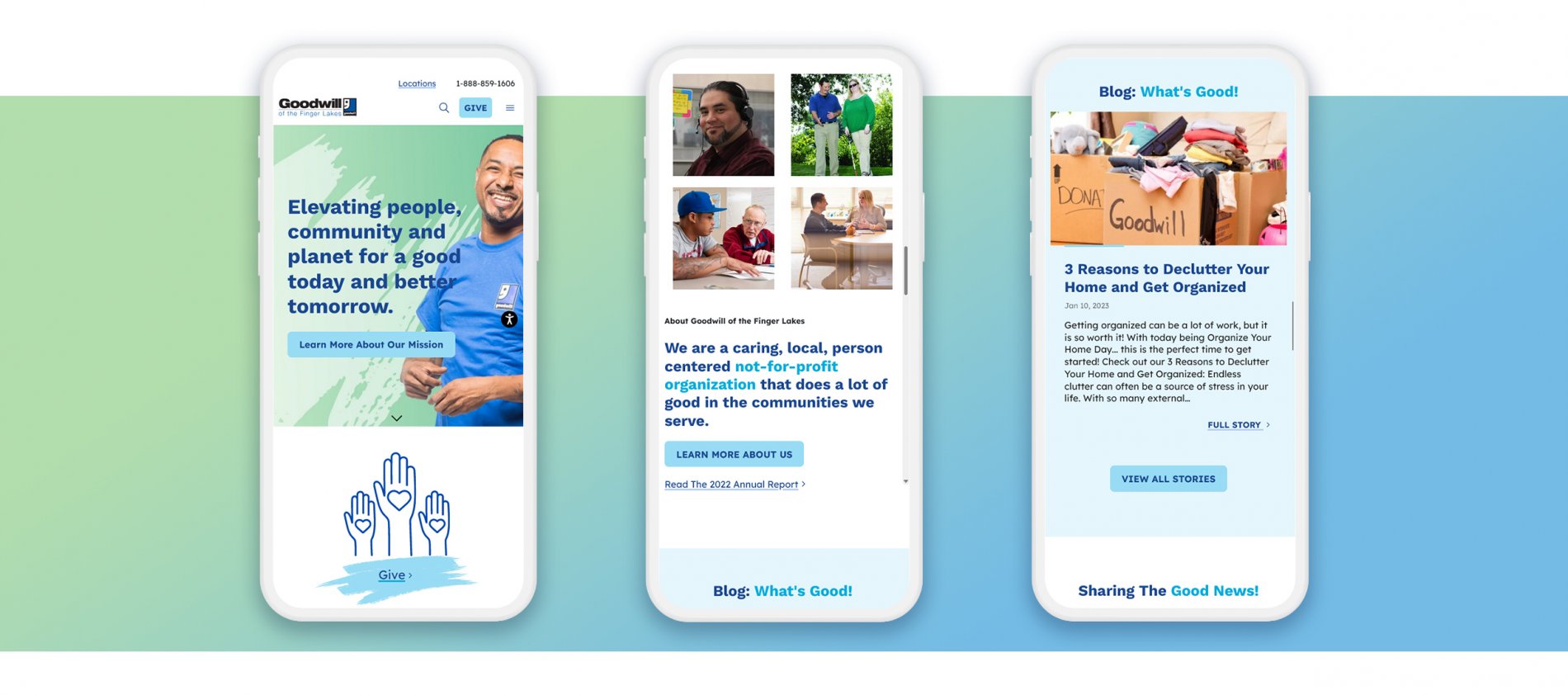 A well-designed experience for the visually-impaired
We have lots experience creating websites that adhere to the WCAG 2.0 accessibility guidelines, but we wanted to go above and beyond and have a really great experience for users that are visually-impaired. We began with interviews and discussions with visually impaired staff at Goodwill to find out the major problems they have with navigating websites. From there we did research and worked closely with the team at Goodwill to perform tests and refine the site throughout the development process. And then we put in place AI accessibility tools, that will maintain that level of accessibility as new content is added to the site.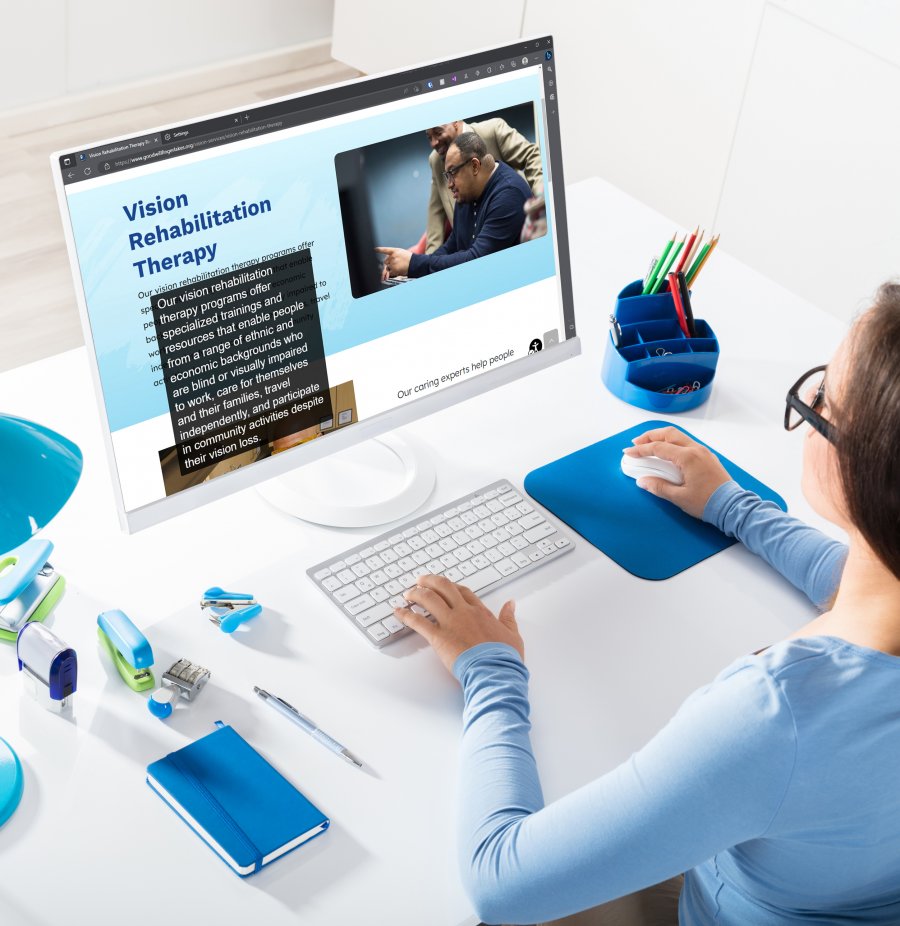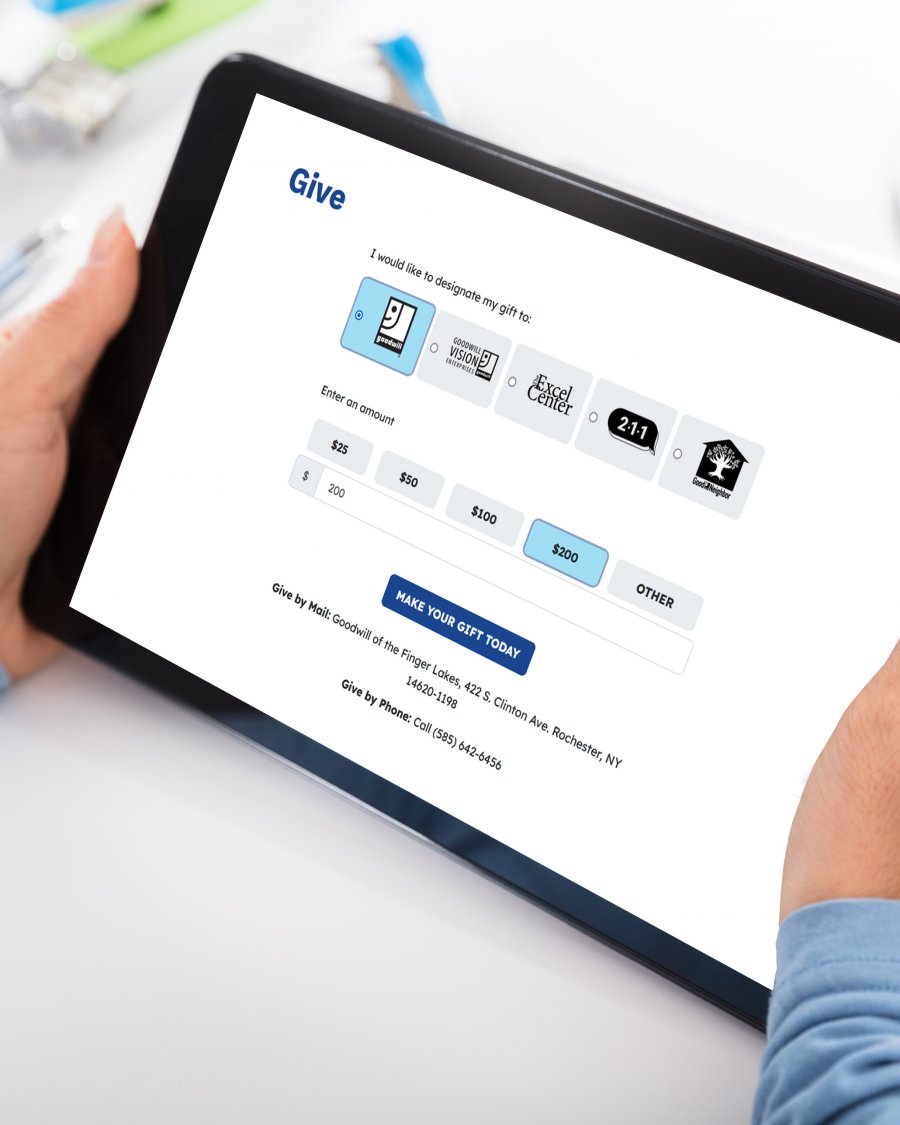 Frictionless online giving
When first getting involved with Goodwill, it was surprising to us to learn the many ways in which they help people with barriers to independence. And in order to support this mission, they are reliant on a stream of both monetary donations, and donation of goods to sell at their stores. We developed a custom E-commerce solution that makes it super-easy to give online and allocate dollars to different programs that Goodwill offers.