A Team that Cares About Family
The Family Autism Care Team (FACT) helps kids and adults with Autism Spectrum Disorder improve their communication, social, safety, and daily living skills. FACT deserved a brand identity and website that provides peace of mind to families seeking therapy, training, and support for their loved ones. They also knew we were the right agency to accomplish that.
Corporate Communications worked alongside FACT to establish a vibrant physical and digital brand strategy, emphasizing their core values: Family, Care, Team, Respect, and Quality.
Website

Brand Strategy

Print

Brand Identity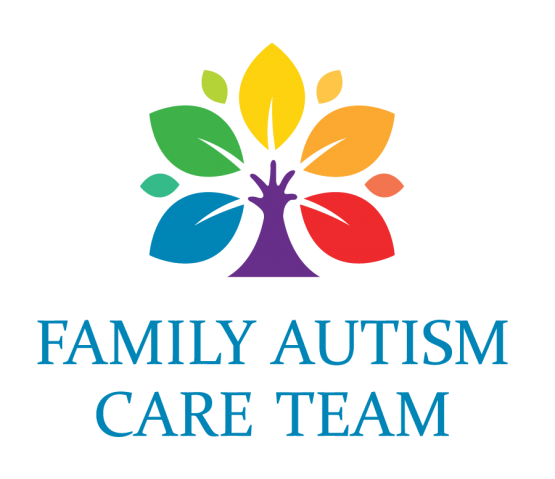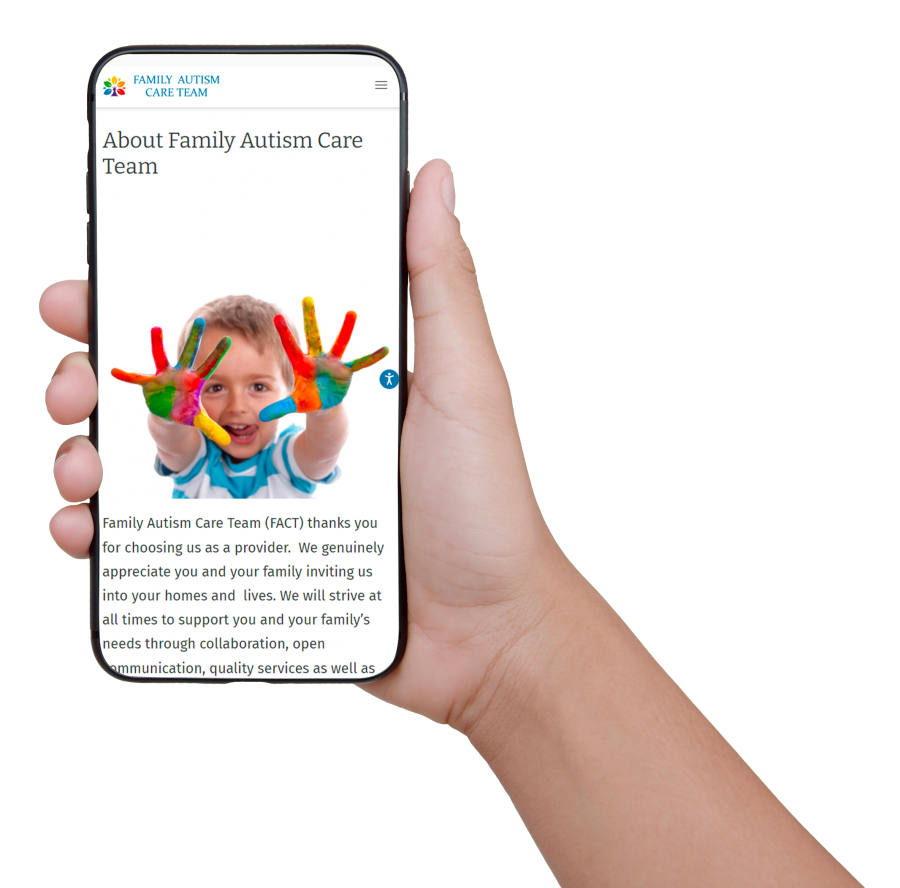 A Focus on Accessibility
Accessibility is an important aspect of any website. For an organization that provides care for those with developmental disabilities, accessibility is vital.
We implemented accessiBe, our AI Web Accessibility solution, on FACT's website, making their site accessible to all and compliant with the WCAG, ADA, and other accessibility legislation. After installation, accessiBe allows users with disabilities to make accessibility adjustments on-site, from selecting a specific accessibility profile to color, orientation, and content alterations.
Everyone benefits from an accessible internet.
Vibrant Brand Design
Our creative team has spent years developing powerful brand identities for businesses and non-profits - and the Family Autism Care Team was no exception. Starting with a series of custom logo mock-ups, we refreshed their design and landed on a bright, versatile, and lively logo.
Throughout all of their marketing channels, we wanted to create a consistent visual identity, while showcasing their unique, fresh branding.
We worked alongside FACT leadership to ensure all their printed materials - from brochures and business cards to swag bags - are fully branded and better align with their overall vision.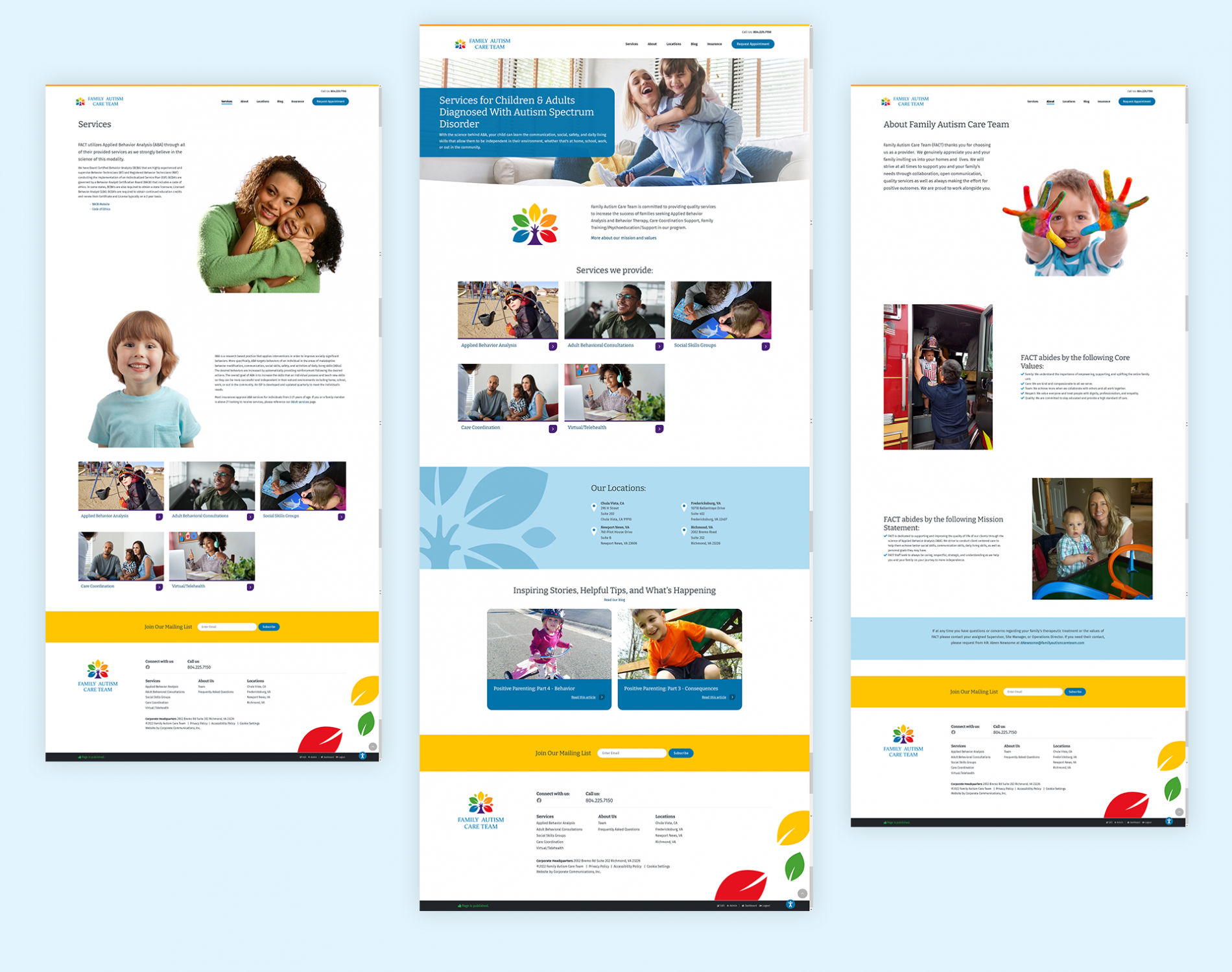 Simple and Responsive Site Design
On the heels of their new logo design and rebrand, our web designers wanted to pull everything together and create an appealing and welcoming website. Our team designed and built a fully responsive site that incorporated all the new branding elements, photography, and accessibility offerings.
The goal was to give FACT a great-looking, straightforward website that enables them to better support families dealing with Autism Spectrum Disorder.