Taking a global company in new directions
Gleason has reach in many countries throughout the world. They originally chose Corporate communications to design an (award-winning) website back in 2008 because of experience with global companies like Kodak and Bausch & Lomb. They have since grown as a client into other areas like email marketing, webinar production and lead-generation tools. And then we were chosen again to redesign the site, launched in 2018.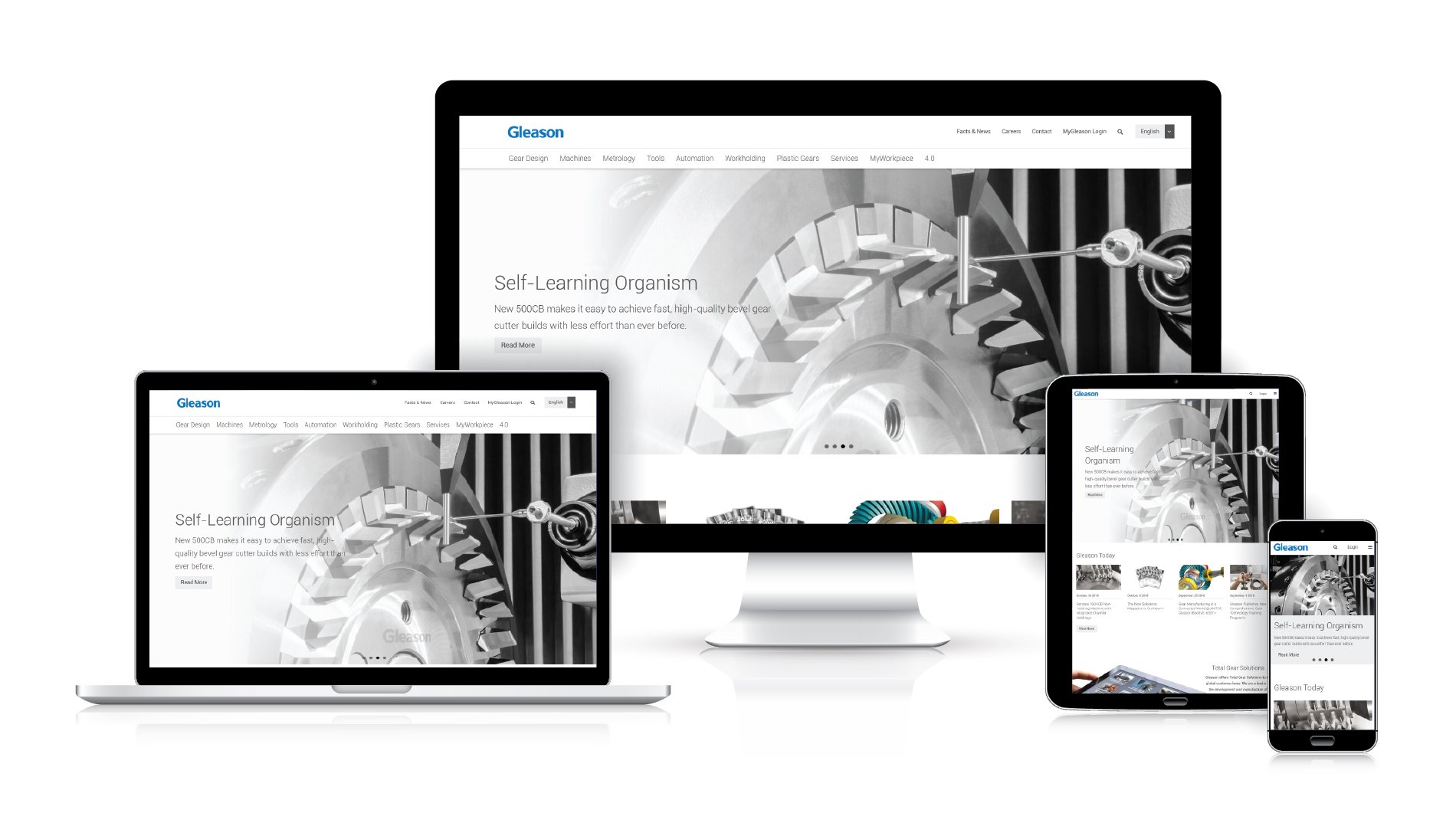 Automated, intelligent lead-generation
Gleason had a long-time desire to increase the quality of warm leads coming through the website. "MyGleason" was designed by Corporate Communications, and has become the most powerful lead-generation tool the company has. Reimagined in 2018 with a series of new tools and capabilities, it continues to be lauded by the sales teams as critical to their success.
Leads are gathered from the website by offering customers, who want to build their knowledge on products and processes in the gear industry, proprietary content in the form of informational white papers and webinars. Their behavior is then tracked and an automated, intelligent process connects the warm leads to regional sales reps. Their success is then reported from the system to help management to make informed decisions about the business.
A new visual design and improved user-flow
In the most recent update, we collaborated with Gleason to redesign their website. They wanted to make the content flow more customer focused and a clean up-to-date look. We took to the challenge by creating a new user flow that reorganized their navigation, in addition to a new product finder. It helps users search by a particular end product that they are manufacturing, and all the tools needed to create that workpiece, including machines, cutting tools, metrology, software, etc.
Gleason also had needs for and advanced CMS that can help editors create and publish content with full flexibility but also easy to use. We create custom layout tools and a series of flexible templates that help editors to keep a consistent look, and to take advantage of all new photography and visual assets that were being created for the site.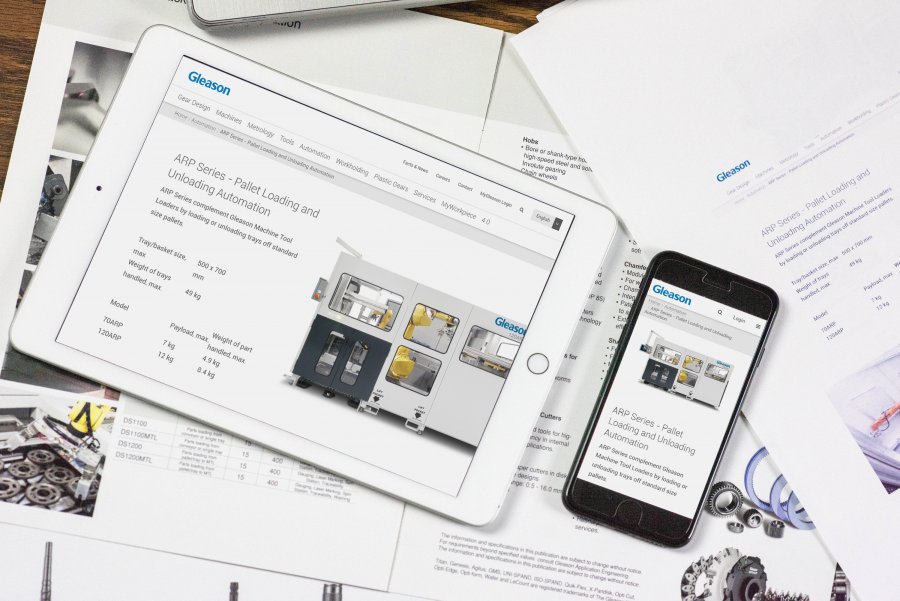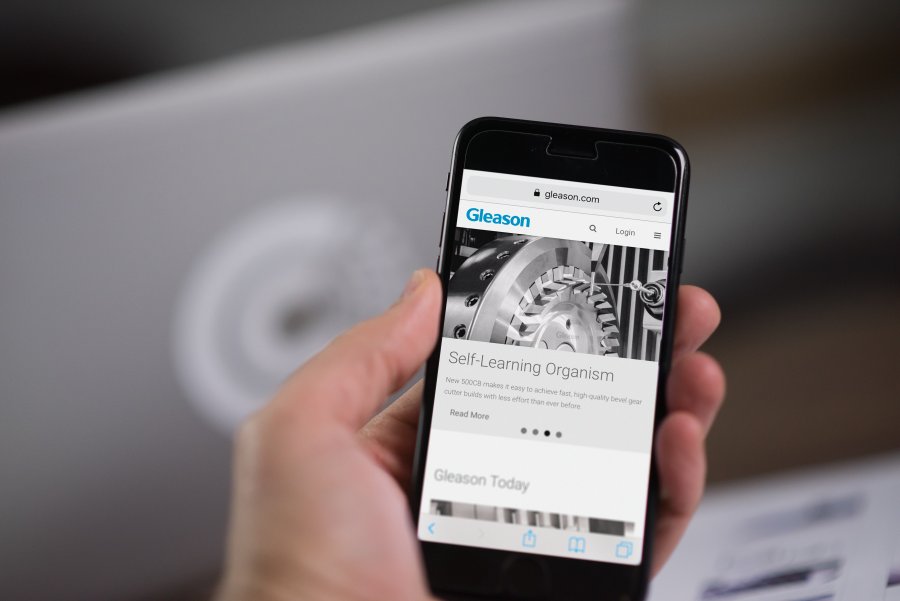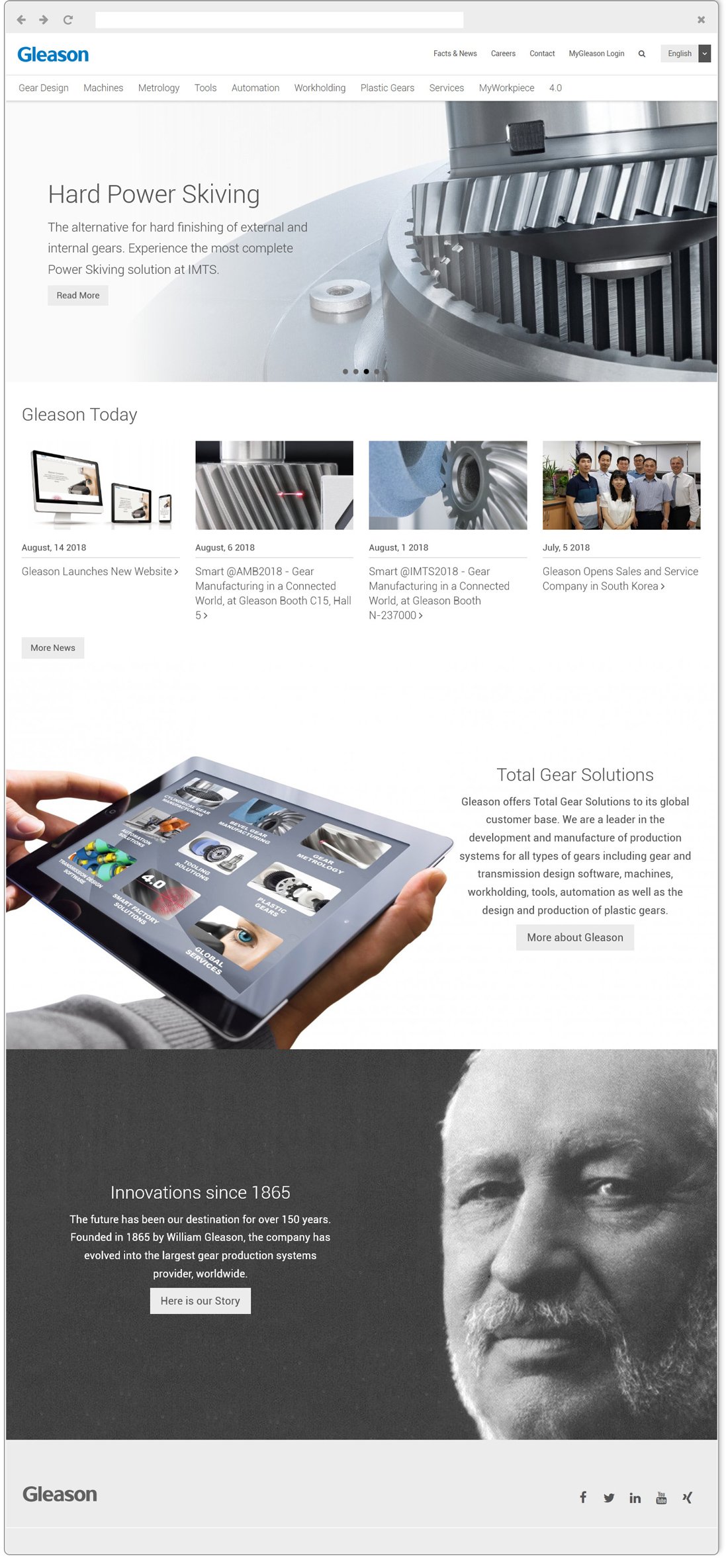 Language translation tools
Gleason is an international business selling throughout the world, and they needed their website to be available in up to 9 languages. Since all the content is technical in nature, it presented a challenge to communicate effectively. That required all content to be translated locally in each region they operate. We designed tools to make this process easy- including import of English content, and advanced management tools that allow administrators to make sure all content updates get translated properly.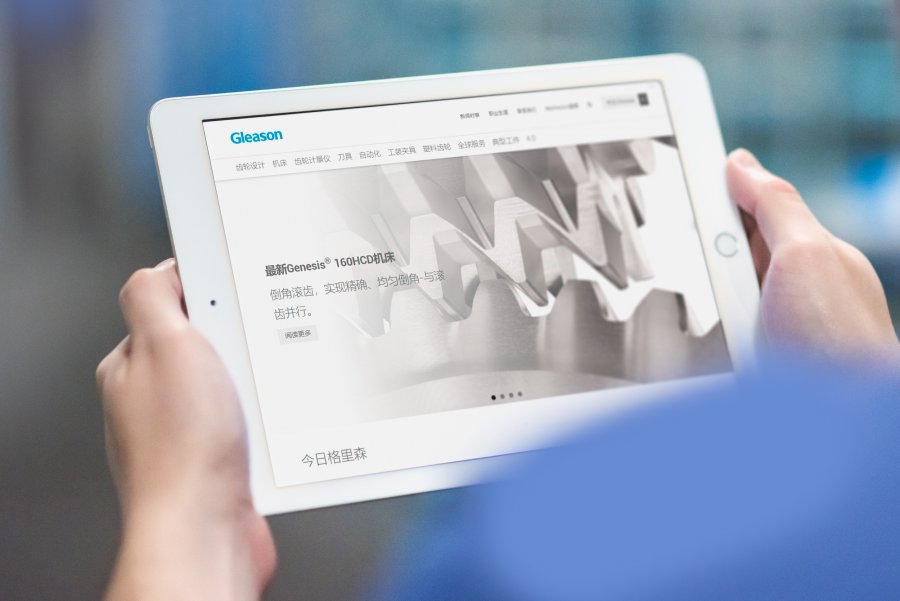 Privacy, protection of user data and GDPR compliance
Another requirement for a global corporation like Gleason is compliance will local privacy laws throughout the world. We were tasked with ensuring the site complies with new EU GDPR(General Data Protection Regulation) privacy regulations in data handling and protection of user data.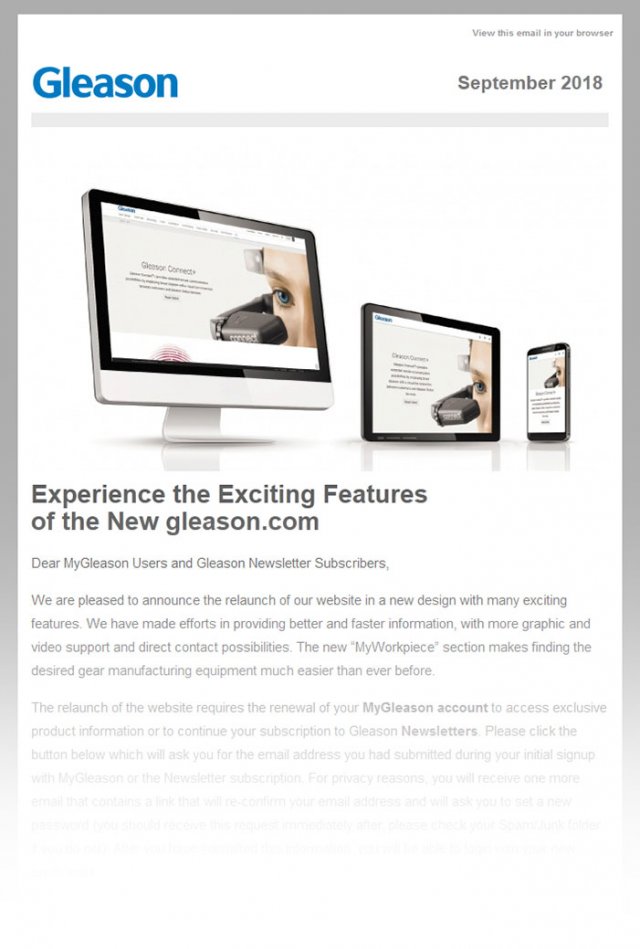 Next-generation email marketing and automation
In the manufacturing industry, email communication with customers is critical. Gleason decided to use the Corporate Communications 360 email marketing suite for all customer email communication. This allowed them to have tight integration with the website and MyGleason. The marketing team found it helpful to have tools to be efficient and responsive in sending mass emails for things like a product launch or upcoming tradeshow. We were able to customize and automate things like managing mailing lists and segmentation of customers by topics of interest and language preference right from MyGleason. e create a series of flexible templates.
Bringing ideas to life with live webinars
Gleason has been a thought-leader in gear manufacturing for the entire 150 years of its existence. They have some of the worlds most renowned engineers in the space. We helped bring this valuable expertise to their customers with production of a series of live webinars. Corporate Communications handled all the production from directing talent, recording audio and integration of graphics and animations. The webinars have become a successful way to reinforce their brand as an industry leader and promote products within their line to customers.