Improve Communication with Non-Profit Leaders
The Council of Agency Executives website was in need of updating for several reasons. The design was dated and impersonal. Their CMS (content management system) was complicated and difficult to update, and the navigation system was awkward and it lacked features and functionality to effectively communicate with their members. Their Director resorted to a variety of 3rd-party tools for communications and RSVP portals. The ultimate goal was to better communicate and engage and with current and prospective members.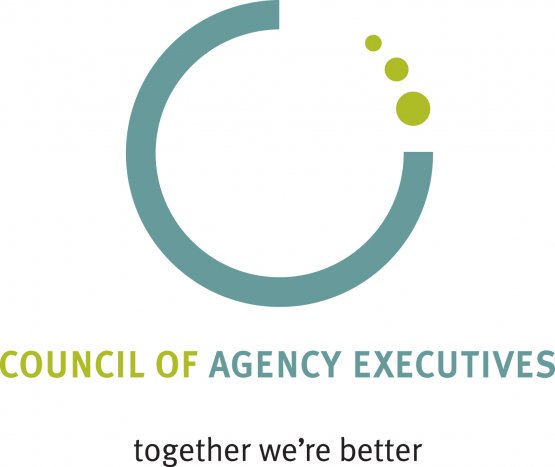 Revamp the Website, Highlighting Membership
The Corporate Communications team offered a new vision for the website, shifting the focus to members, as well as showcasing the benefits and value of membership for prospective members. The website is now a reflection of its members. Headshots and information about each member can be found in the secure member login area, along with details about member-only programs. Prospective members can easily learn about the benefits of joining.
New CMS Improves Web Updating & Communication
We implemented a new, easy to use, and fully-featured content management system (CMS) for the ease of publishing content for the Director, but also to convert all the functions of the 3rd party tools that were being used, into custom modules on their website using our CMS. Now all content can easily be published on the website, News, Events with RSVP, and Resources can be tagged for individual members, uploaded and stored in our CMS solution.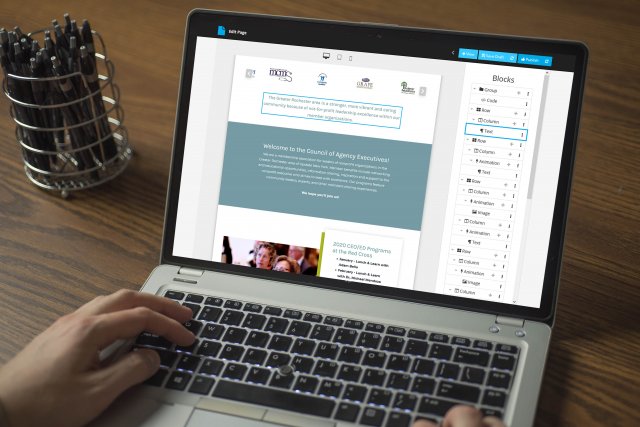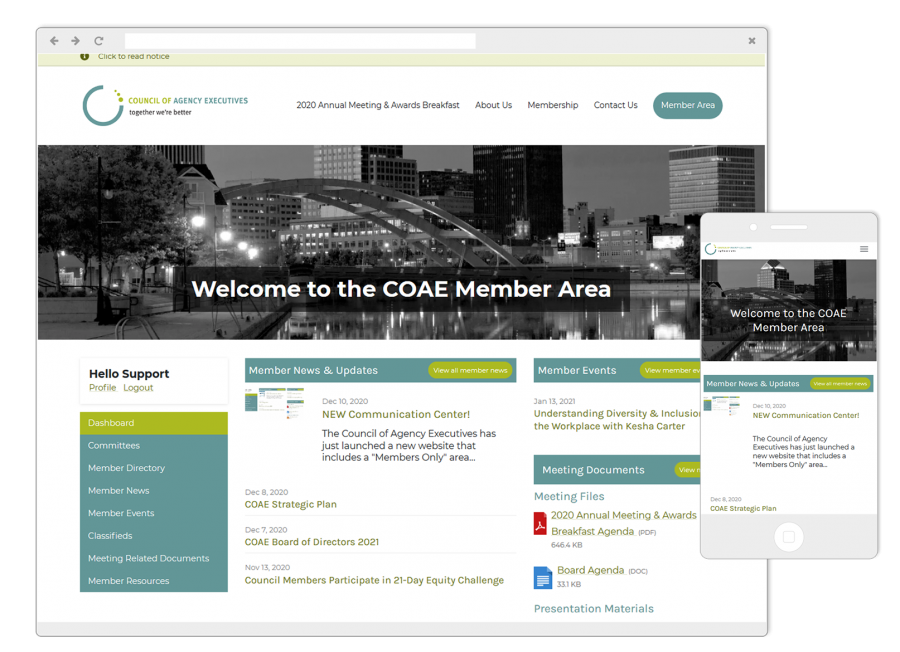 Communication Center Dashboard for Members
One of the most significant features of their new Member Portal area is the Communication Center dashboard. The introduction of unique login credentials for members and staff, allow the new dashboard to filter and display only the information that is relevant to that individual. When members log into the Member Portal, they will only see news, events, meeting files, and resources that have been individually tagged for them to view. No more searching for lost emails, files, or program invitations as they will now all be visible in one place, the COAE Communication Center dashboard. This is a new and powerful member communication tool that needs to be viewed to fully understand its power and beauty. This will be one of the shining stars of the new Council of Agency Executives website.
Private Member Portal, Special Features
We designed a new Member Portal area to provide enhanced functionality for the members. Because of the unique login credentials and filtering, the Communication Center dashboard offers an outstanding mobile view of all materials of importance specific to the member: news, events/meetings, meeting files and resources, very handing when attending a meeting.
Classifieds
We also included a special section that is likely to be the second most viewed page on the entire website, the new Classified Section. This section will allow "agency to agency exchange" of furniture needed or furniture available, or job postings for agencies looking for staff. As this community of agencies navigates through these challenging times, this feature will be a huge advantage.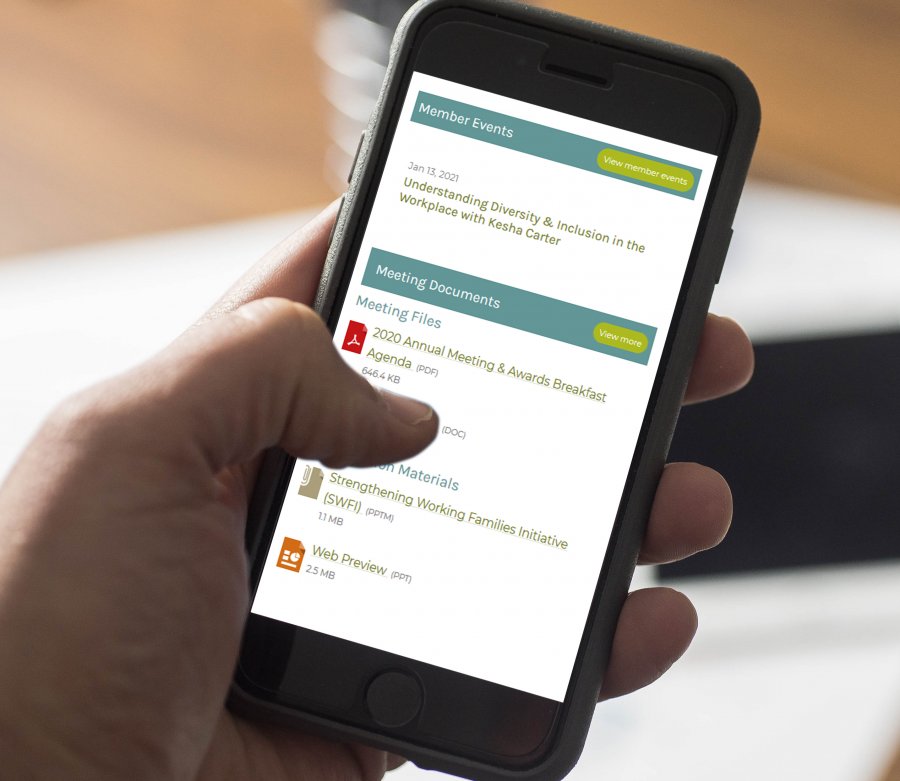 "When we decided it was time to update our website, we interviewed several website designers, ultimately going with Corporate Communications. Chip Saresky and the Corporate Communications team took time to understand my needs and goals for the new site, and even suggested additional functions that I know will be appreciated by our members. The layout and design is attractive for viewers, and it's easy for me to make updates on the back-end."
- Melinda Goldberg, Director, Council of Agency Executives