Time for a Change
Buhite & Buhite, DDS, a dental practice located in Rochester, NY, has been working closely with Corporate Communications since 2005. They turned to us when they found it was time to rejuvenate the overall look and feel of their website. Although their brand already had a solid voice, we helped to modernize their brand identity and digital marketing efforts in a way that would set them apart from other local dental practices and competitors.
One of the main challenges was that all of their information was spread across a series of different domains. Once we were able to oversee the main issues, we were able to identify where the real problems were. We then helped Buhite & Buhite to better establish their voice by creating a more cohesive, unified brand that would most effectively tell their story on one website.
Website

Digital Advertising

Brand Identity

SEO

Social

Content Development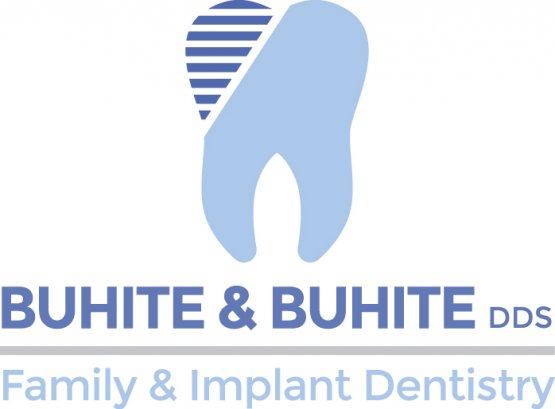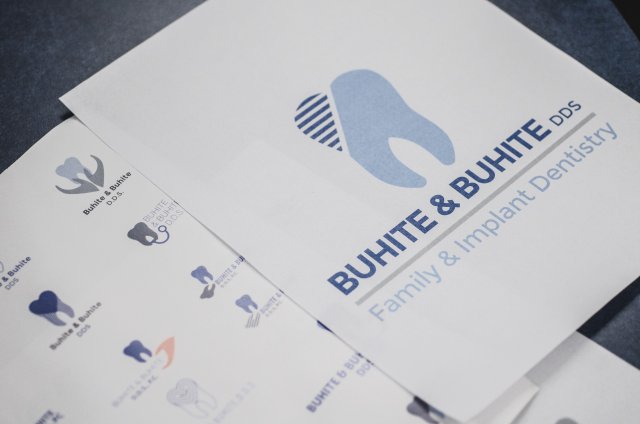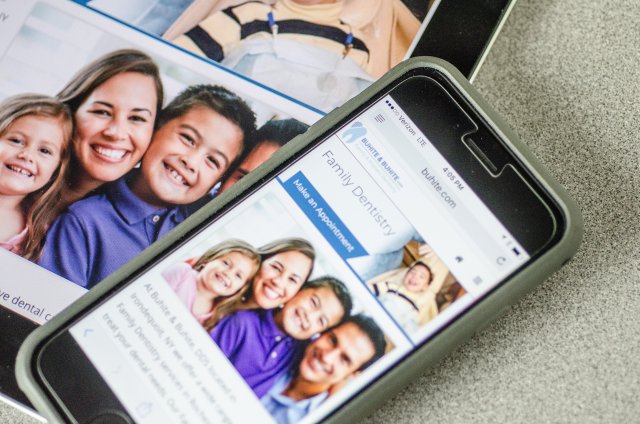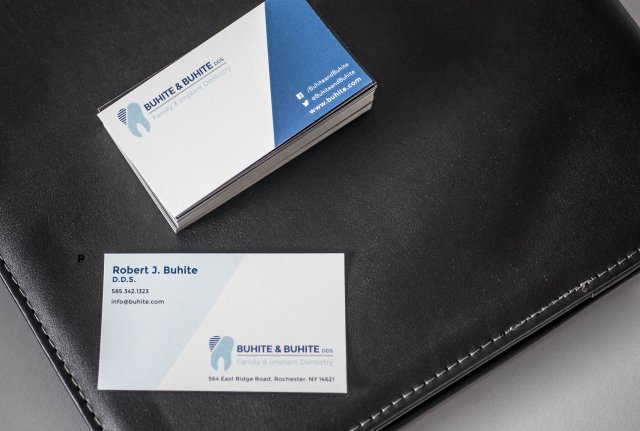 A Fresh Face to the Brand
As a leading Western New York dental practice, Buhite & Buhite already had a pretty well-established brand before turning to us. But, like everything, it soon became outdated and in need of a makeover. So that's where we stepped in.
Our main focus while rebranding Buhite & Buhite was to maintain their original feel, but simply bring it up-to-date a bit. The goal was to have the new brand be just as recognizable as it was before, all while reflecting newer trends to make it more visually appealing and interesting.
Incorporating a minimalist, yet modern look and feel, we created a brand identity that serves as a staple for all of Buhite & Buhite's dentistry practices and other services through updated web design, SEO implementation, development of fresh content, a sound social media strategy and digital advertising.
Developing a Straightforward Site
Originally, Buhite & Buhite had multiple dental-related sites and social media channels. Naturally, this resulted in a lot of confusion for patients and prospective patients.
This was a great opportunity to refocus their digital marketing efforts by channeling all information under one single entity. The end result is a visually stimulating, user-friendly, organized website. All necessary and valuable information was confined to one website and one social media account platform for each Facebook, Twitter and LinkedIn. In turn, dental patients are now able to readily search for Buhite & Buhite's dental practice and find the information they're looking for much more quickly and easily.
As a result, Buhite & Buhite has also seen a dramatic improvement in their SEO search results.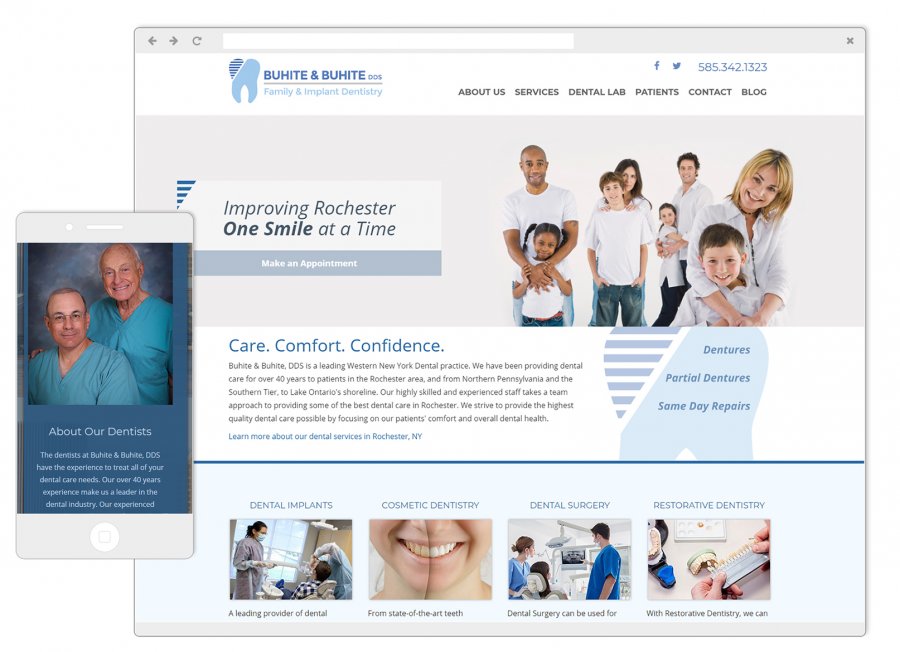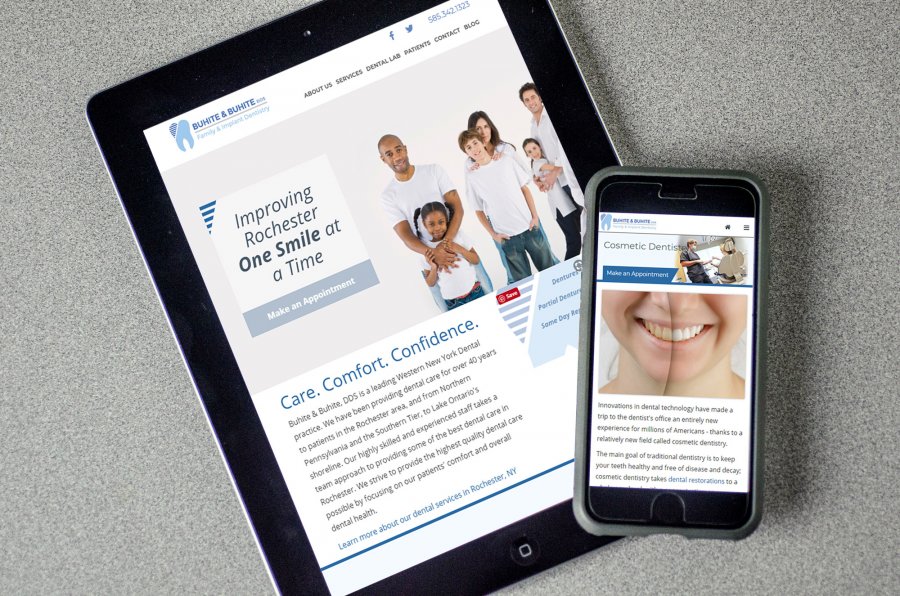 Ranking in Search Results
In our efforts to help Buhite & Buhite stand out from other dentists, orthodontists and local competitors, we targeted Search Engine Optimization (SEO) and Pay-Per-Click (PPC) strategy. Now, Buhite & Buhite can be regularly found in the top position when searched for in Google in comparison to all other local dental practices.
But that's not the only reason SEO and PPC have proven to be very effective for Buhite & Buhite. Originally located at a different address than its current one, oftentimes, the old address would frequently pop up in search results, resulting in much confusion and hindering their SEO efforts.
By grabbing a hold of the reigns on SEO and PPC, the old address rarely shows up anymore so there is no more confusion as to where they are located in Rochester and much more search-engine-friendly.
Developing Searchable Content
Through the use of blog posts and social media content, we are able to effectively tell the stories of Buhite & Buhite's dental practice to their current patients, as well as their prospective-consumer base.
After thorough SEO search analyses, we carefully track down dentistry-related keywords and phrases that will be most effective when putting them to use in content generation. Not only are these posts informative, valuable and interesting to patients, but they also are more likely to show up higher in search rankings because of our unparalleled attention for utilizing the right keywords and phrases.
Development of a Social Media Strategy
The use of social media marketing for Buhite & Buhite has proven to be a beneficial means of additional exposure for their business. By regularly pushing out relevant information through their accounts, they are now reaching a much broader audience at a quicker speed than they were before they had a social presence.
A large percentage of people are using social media on a daily basis. In fact, it's becoming more common for people to now search for businesses and organizations right through social media as opposed to Google. Having dental-related information, articles and blog posts relating to all-things-dental-health, Buhite & Buhite is now sharing their name and information with a wide range of people through the means of social media marketing.
Since Buhite's website is designed to be responsive for tablets and mobile devices, it is very convenient for users to engage with them through social media.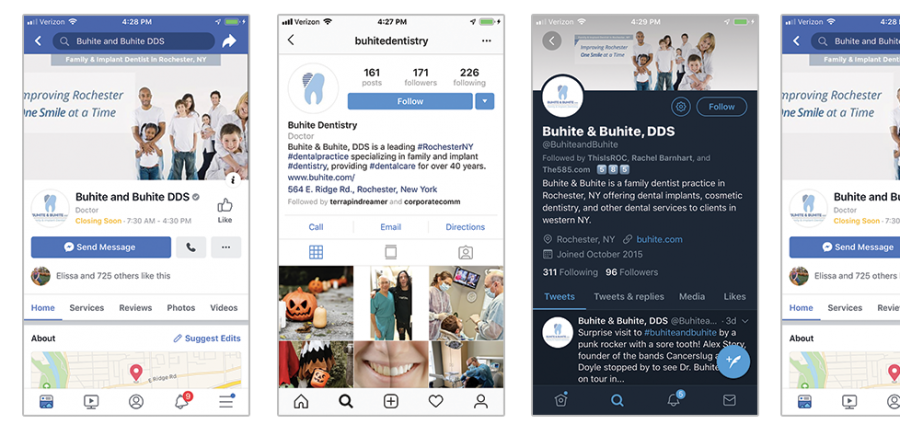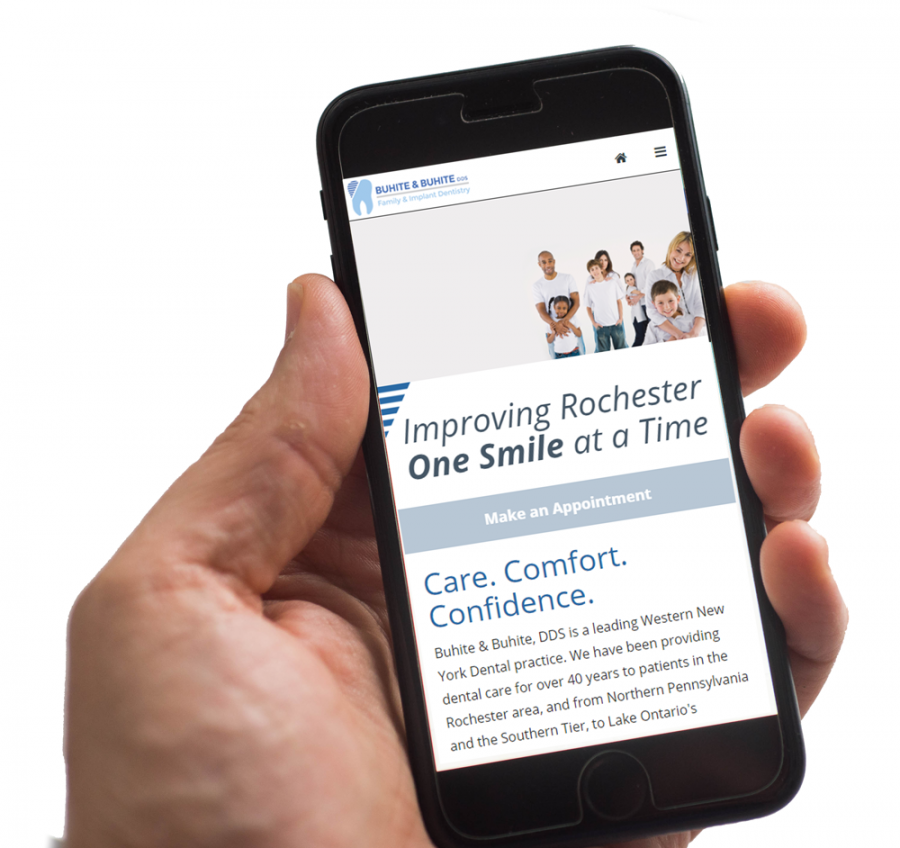 Digital Marketing at the Forefront
Like most advertising, Buhite & Buhite originally started with a heavier focus on print advertising. By converting over to digital advertising, they began to see some major changes.
Not often will you find that dental practices have a strong digital or social media presence, so we found that digital advertising was a unique field that would set Buhite & Buhite apart from other local dentists.
The key to digital advertising is to go where your audience is, and as this technology-rich world continues to move in the mobile direction, it's smart to consider digital advertising.
By implementing digital advertising into Buhite & Buhite's marketing strategies, they now have access to insights on their consumers and are reaching a broader audience. Now when Rochester patients and consumers search for reliable dentistry practices in the area, Buhite & Buhite is at their forefront.