Cool, Small and Timely
Three words to sum up the Eat Up Roc site? Cool, small and timely.
In corporation with RDDC and RYP, our goal was to create a website where people could discover unique, delicious, hidden gem restaurants located throughout downtown Rochester. RDDC and RYP approached restaurants to take part in the website to help it launch and grow. In a short amount of time, we were able to create a website that brings a stronger focus to the wide variety of restaurants in the area.
This one-page website allows visitors to view different restaurants in Rochester which are categorized by varying price points, food types and the types of meals they serve (breakfast, brunch, lunch and/or dinner).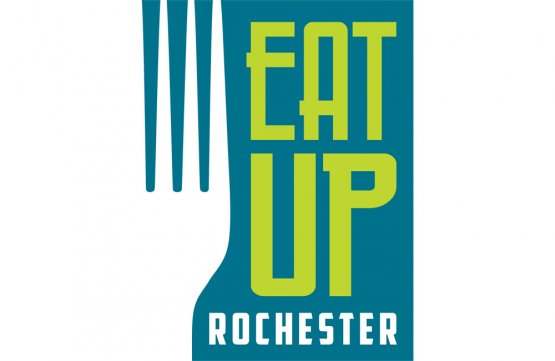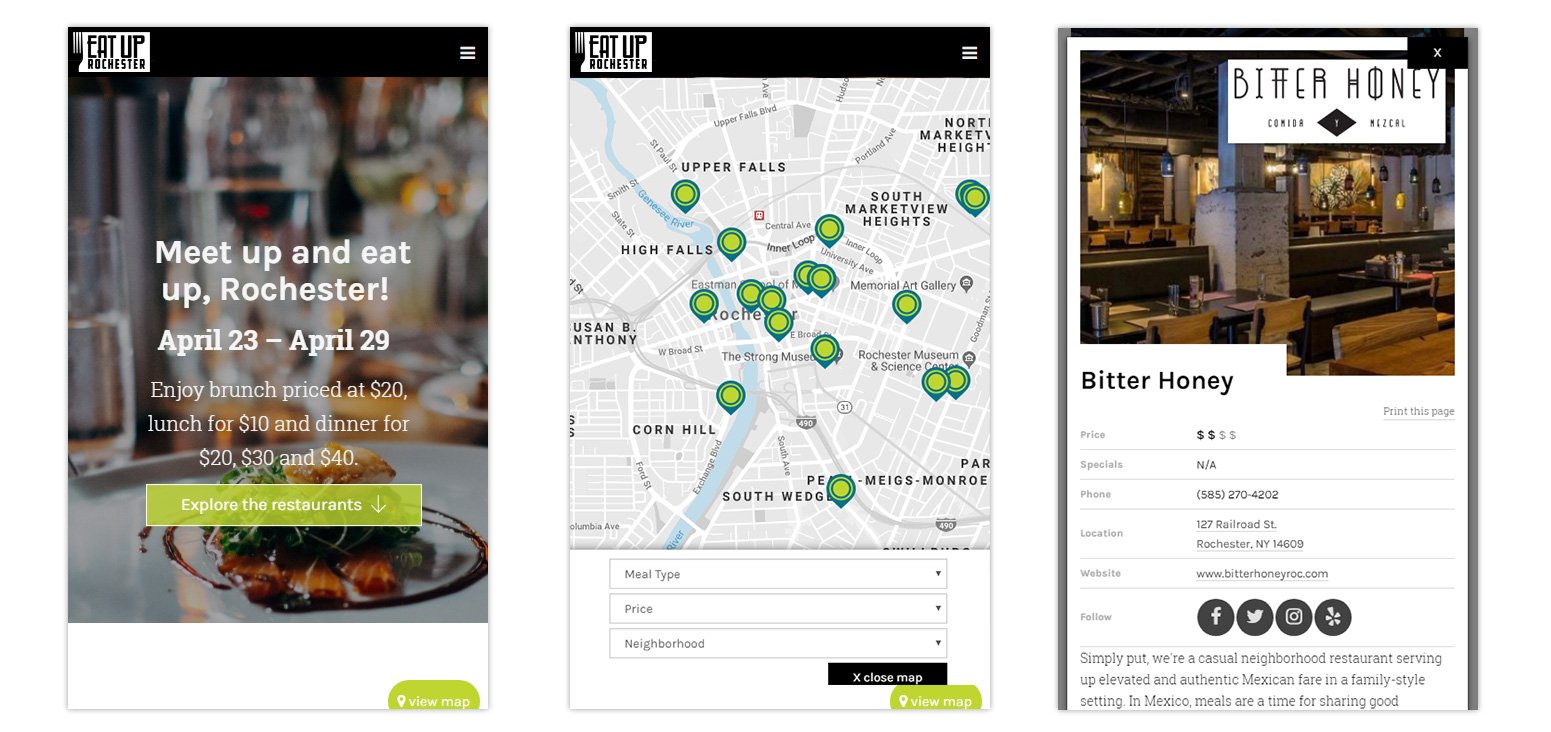 Interactive Map
One component we wanted to add to the Eat Up Roc website to really make it stand out was an interactive map. By incorporating this map, people can locate exactly where certain restaurants around Rochester are located. The map and restaurants are both filterable to make it more convenient for users. These filters help make it easier to view specific locations whether the user is filtering restaurants based on price point, location, meal type or type of cuisine.