As time passes, styles change. 1000 Islands Campground found this statement to be especially true in regards to their website and logo. Corporate Communications was chosen by 1000 Islands Campground to help pull them out from their outdated website by providing them with a new, enhanced, sleek website and logo design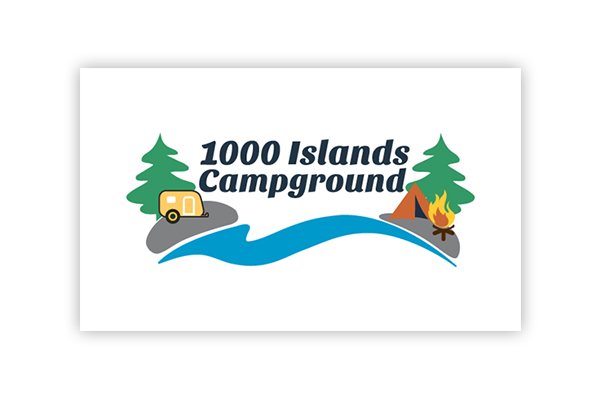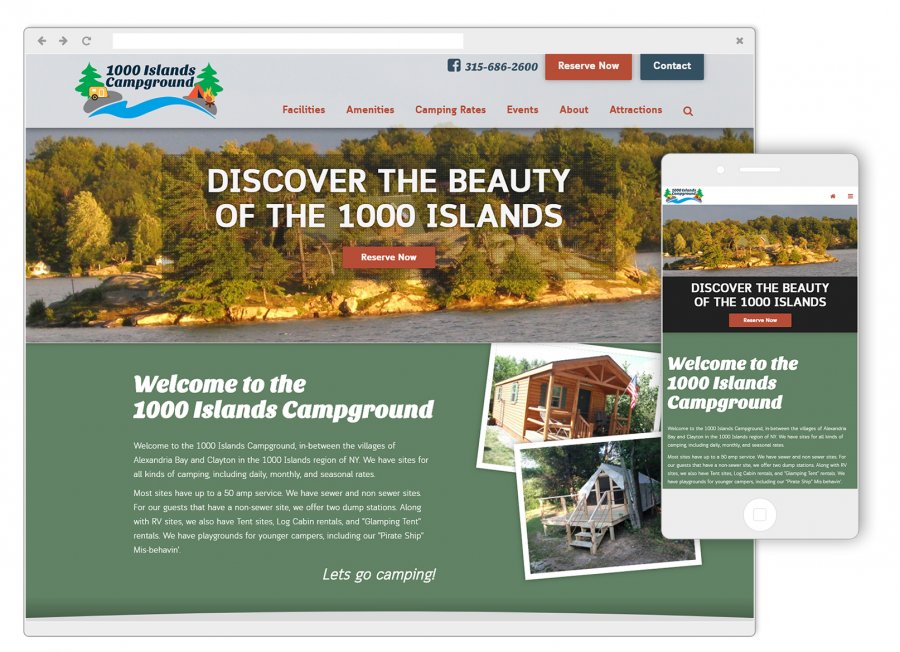 Custom, Responsive Web Design
Creative elements played a major role in the 1000 Islands Campground website redesign. We also worked closely with them to ensure that their website was responsive to various mobile device screen sizes.
But eye-catching visuals and a sleek layout was only part of the process. We understand that a nice looking website won't matter if visitors cannot conveniently access the site.
So, we put extra care into each unique design layout to ensure that no critical elements were eliminated or rendered useless based on device capabilities. The main emphasis here was on usability, making it as straightforward as possible for consumers.
Logo Design
Working closely with 1000 Islands Campground, our creative team put their heads together to develop a logo that would truly set their campground apart from others by highlighting unique selling points that would best represent their brand.
We realized that we had to come up with a concept that would make for a recognizable brand identity for 1000 Islands specifically. When creating a logo for 1000 Islands Campground, we wanted to be able to effectively communicate with their targeted audience.
Incorporating water elements and an earth-toned color palette, the end result includes a little bit of everything that makes 1000 Islands Campground, well...1000 Islands Campground.