Whatever product you're selling, service you're offering, or industry you're involved in – digital marketing is crucial. Because there are so many different facets of digital marketing, it's important they all work congruently and you're not skipping out on any resources you have available to you.
Email marketing might seem antiquated because it's been around for a while, but it's extremely effective when done right.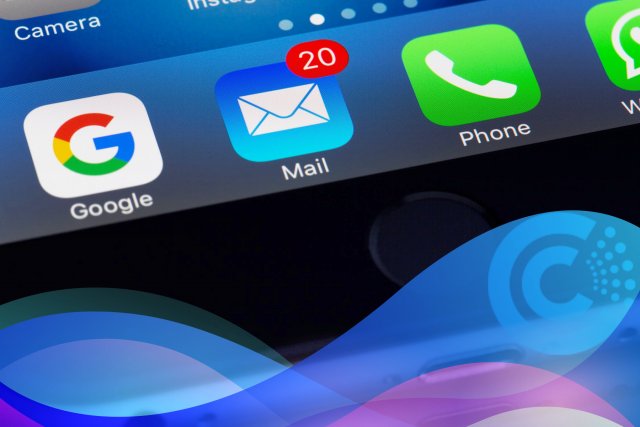 Since 90% of online users check their emails regularly, email marketing is a great way to stay in contact with your clientele, engage with new leads, and generate more revenue.
Don't miss out on a major opportunity to grow your business! The following will detail exactly how your organization can benefit from a successful email marketing strategy.
Email Marketing Tactics
1. Foster new relationships
Email marketing remains one of – if not the -- primary customer acquisition method out there. Since more and more consumers are checking their emails on their phones, you'll be able to reach potential customers in real-time. Add in some well-designed, personalized, and branded email marketing templates and you'll be on your way to higher conversion rates and more business.

As soon as someone signs up for your email list, welcome them, follow up with compelling content, toss in a strong call-to-action, and watch your marketing campaign succeed!
2. Maintain existing customer relationships
Just like personal relationships, it's just as important to develop and nurture client relationships. When it comes to customer retention, email reigns supreme. Companies are able to build deep customer relationships through open communication and personalized messaging.

Even a simple "Thank you" email can go a long way to make your customers feel appreciated. Email marketing allows you to regularly stay in contact and keep your business top of mind.
3. Increase sales through targeted advertising
It shouldn't take long for your email marketing strategy to translate to actual revenue increases. According to Campaign Monitor:
"for every $1 spent in email marketing,
$44 in revenue is generated."
Targeted advertising can help identify and segment potential customers – all of whom are at different stages of the buying cycle – and enable you to craft the right content to convert prospects into recurring customers.
4. Track your results
Use your data to drive your marketing campaigns. Most email marketing platforms offer analytics dashboards to showcase all kinds of valuable information. Since everything from open rates, click-through-rates, and percent delivered can be recorded, it's easy to track and analyze your email marketing campaign performance. You'll be able to attract new customers, gain their trust in your brand, and then convert them into buyers!
5. Expand your brand
Nowadays, a company's brand is more important than ever before. Email marketing can be a powerful way to share your brand values with your audience and build brand awareness. People love sharing content with family, friends, and colleagues. If you commit to developing quality emails, these messages can be another great piece of shareable content that will help grow your brand.
How Corporate Communications Can Help
With our comprehensive email marketing solution, we can help you develop an email design that is branded and customizable, design landing pages with optimized content that's related to your messaging, interact with leads and customers, measure the success of your campaigns, consolidate and automate your mailing lists, and, of course, sell your products – all from a single easy-to-use platform.
Additionally, we can help you avoid some costly email marketing mistakes and provide creative ideas to get more engagement out of each and every email that gets sent.
Email marketing can help your business succeed – it's time to take the next step. Start building your email marketing strategy today and good luck! Find out more about how email marketing can help your business grow.