With only three days left in 2017, marketers are already looking for ways to stay one-step-ahead of their competitors by navigating their way through all of the newest, latest-and-greatest marketing trends.
You don't want to be the last to hop onto the marketing bandwagon, so it's important to have an idea of what to expect in the new year.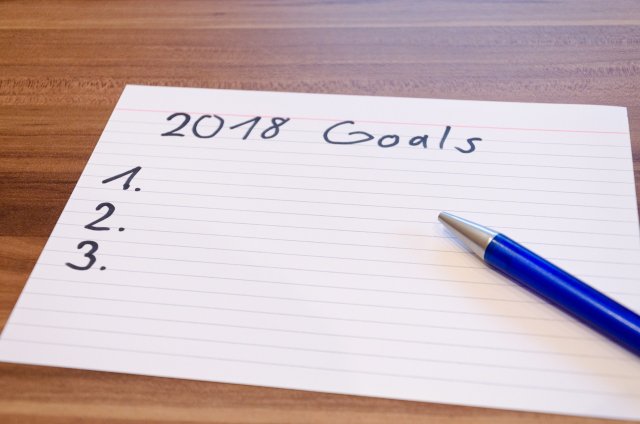 Content Marketing
One trend in marketing that will never completely die away is a strong content marketing strategy. Without a strong online presence, your brand won't be heard over all of the background noise. And in order to make yourself stand out, you'll need to develop a sound content marketing strategy. Whether that involves blogs, social media marketing, live video, GIFs or infographics, content marketing allows brands to stand out and show their unique voice.
This doesn't necessarily mean that a new content marketing strategy will need to be developed from scratched. Rather, explore the new uprising 2018 trends and simply refine your 2018 strategy.
Content should be clear and easy-to-understand, directed towards your specific target audience.
Live Video Streaming
With the help of social media, live video now plays a prominent role in the marketing world. Video content generally performs the best on social platforms, and now that live streaming video content is an option, consumers are able to interact with your brand in real-time.
This creates trustworthiness, reliability and a sense of personalization to your brand. Studies show that 80 percent of consumers would prefer to watch a live video as opposed to reading a blog.
Live streaming video is available through Facebook live, YouTube live, Instagram live, Twitter and Periscope. 2018 is the year to explore the new, flourishing trend.
Emphasis on Privacy Protection
Between converting your HTTP website to an HTTPS site for safety & security reasons, understanding the capabilities and permissions of online and mobile apps, 2018 is the year of privacy.
Consumers want to know that their information is being safely secured. One way to ensure this is by displaying security badges, providing correct and up-to-date contact information, customer reviews and/or testimonials, fast-loading pages and easy-to-navigate website layouts.
If even for a moment your consumer feels that your site is insecure and untrustworthy, it will become increasingly difficult to gain sales.
Interactivity
2018 will bring a strong emphasis on interactivity between consumers and brands.
Contrary to popular belief, email marketing is very far from dead. In fact, email marketing is a great way to explore this idea of interactivity. However, email marketing is only effective if it's done right. Incorporating this idea of interactivity into your email marketing campaign is definitely a step in the right direction.
Through the use of real-time marketing, surveys, polls, reviews, videos, GIFs and even live shopping carts will improve engagement with your subscribers.