Endow-a-Seat
The Advancement Department of Wheaton College was looking for ways to raise money for their new theater. They decided on a Seat Naming Campaign. They wanted to engage their donors with something more than a page of gifting text, an image and form for payment. They had seen the Eastman Theatre Renovation – Seat Naming Campaign that Corporate Communication had successfully launched for the University of Rochester's, Eastman School of Music. They asked us to build one for them because it was built specifically for their theater, raised a considerable amount of capital toward the project with virtually no engagement by their Gift Officers and it had a great return on investment.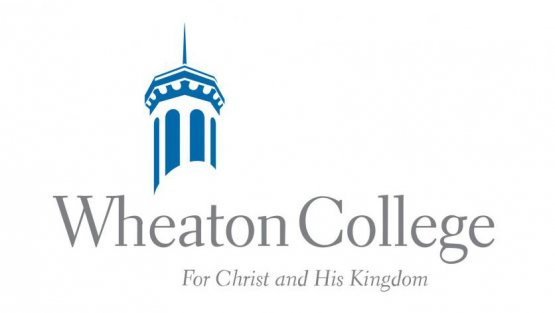 Corporate Communications created an engaging website application with a striking, uncluttered landing page. It showcased the architects rendering of the interior of the theater with an prominent theater seat, positioned in an "Call to Action" box with three objectives/goals to Get Started.
Simple 3-Step Process
We created an interactive mapping of the entire seating manifest/chart. The Get Started page provided the donor with 3 goals:

1.
Choose the section & seat they wanted to purchase.
2.
Create a thoughtful inscription online, for each seat.
3.
Submit this information to their our online payment portal.
Full User Control
After the personalized inscription was verified by the donor, Corporate Communications shopping cart connected automatically, preserved the information on the seat and sent the donor to the College's payment system to complete the automated transaction.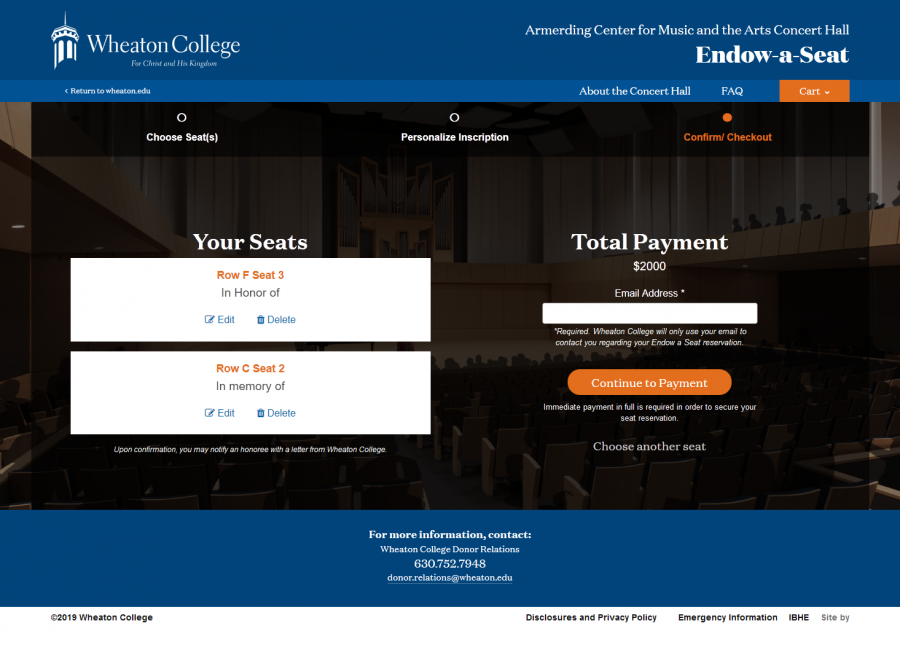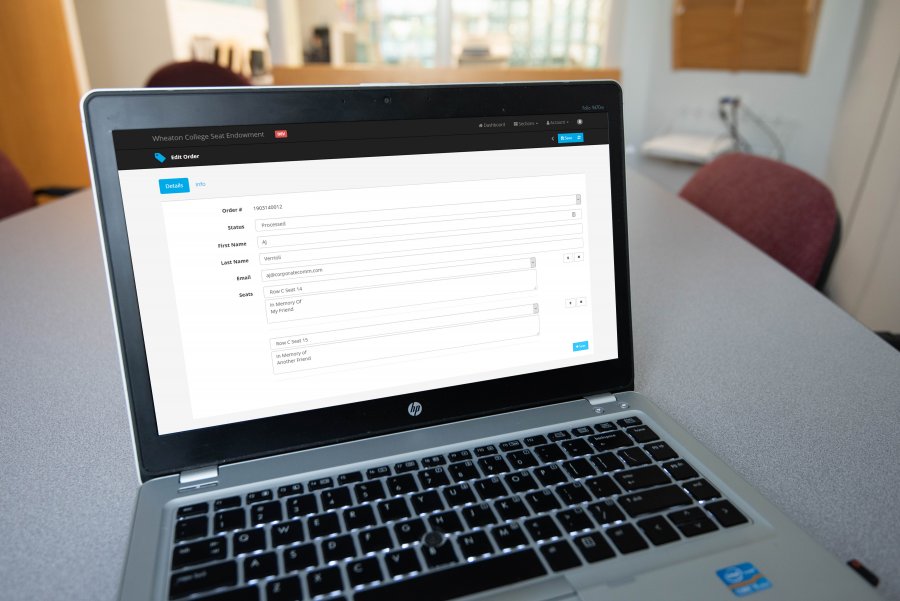 Complete back-end management
The back-end Admin allowed the Advancement Department to edit, add, delete and monitor any seat inscriptions. It also would generate a CSV file of the committed seats for the engraver of the seat plaque.
"We had an excellent experience working with Corporate Communications on our Endow-a-Seat campaign website. We came to them with a significant scope for the project and a very tight turn-around time, and they worked diligently to complete the project on time and on budget. They were flexible and attempted to accommodate all our special requests and customization. We're grateful to Corporate Communications for developing an attractive, interactive website application that has engaged our community in their support of music and the arts at Wheaton."

-Wheaton College