Building Awareness for a New Indoor Play Space
The Northwest Arena, located in Jamestown, NY, reached out to us with an RFP to help with a fundraising campaign for a new project they had underway. Their marketing director had worked with Corporate Communications on previous projects and knew that we also had extensive experience in delivering great strategies and tools to build awareness and raise capital for other organizations. This new development project, TheZone, will be an indoor play space with exhibits designed around promoting healthier lifestyles through fun, physical, and interactive experiences for its young visitors. Our team was excited to dive in and manage their print fulfillment, help develop the brand further, and create awareness for this incredible new destination.
Brand Strategy

Brand Identity

Print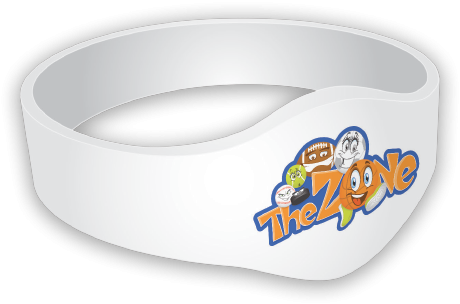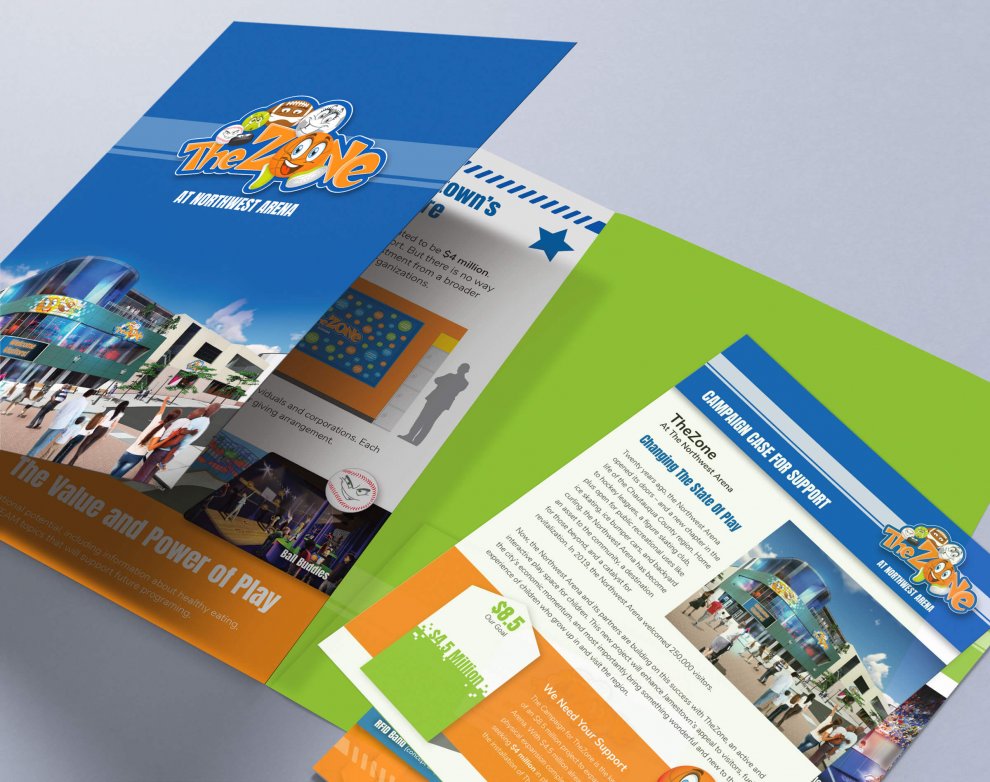 Brand Strategy & Design
TheZone campaign needed its own separate identity to set it apart from the ongoing
marketing initiatives
of the Northwest Arena. However, it was crucial to leverage the long, successful history that the Arena has with the community and surrounding region. The attraction design developer, JRA, provided prior artwork and exhibit mockups, and we began incorporating these items into TheZone's
brand strategy
and design.
Our main goal was to design and produce marketing materials that convey the importance and value TheZone will bring to the community. We also wanted to focus on highlighting their colorful, fun, and inviting brand. To captivate TheZone's targeted supporters and potential corporate partners, we developed a professionally designed marketing package to clearly and effectively showcase this fun-filled project and inspire giving.
Building Donor Support Through Print
Our team worked closely with TheZone to refine the elements of their visual identity, so we could then design the proper print collateral and custom fundraising products - including donor pledge cards, sell sheets, business cards, and brochure folders. TheZone wanted to promote the various project areas that were available for sponsorship opportunities to both individual donors and corporate sponsors. So, they turned to us to handle their end-to-end print marketing.
We started with the main presentation folder, which allowed us to further organize all the information and continue building all the different marketing materials. Our creative vision - along with their collaborative feedback - produced a well-rounded, comprehensive campaign package that conveyed TheZone's mission and delivered the necessary details to inspire donors to get involved.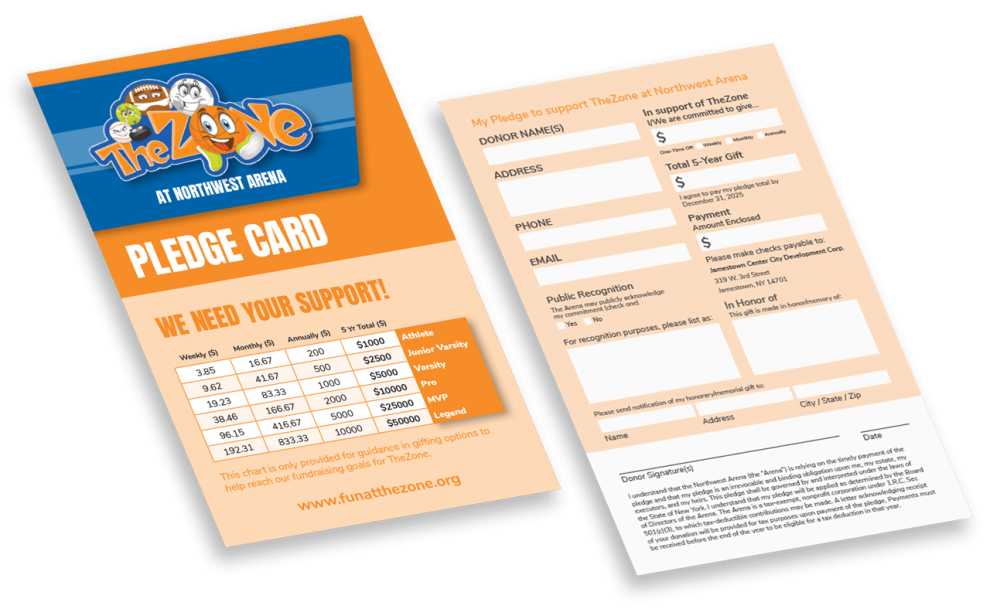 Because we all know the value and power of play.