Services
A digital ecosystem for a high-growth company
Since 2005, we've helped Takeform grow from a small sign shop to a powerhouse in the signage industry. We've guided the evolution of their digital marketing efforts over that time with the latest redesign of the website in 2015. Our focus has been to create a digital ecosystem that gives customers the online experience they expect from a top-tier company. This means high quality design and online tools to inspire them and help them create using Takeform's products. The result has been a continuous increase in sales.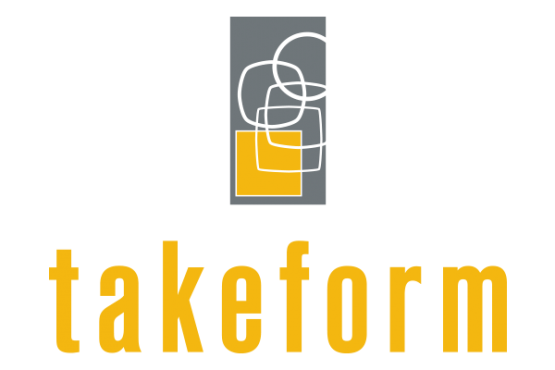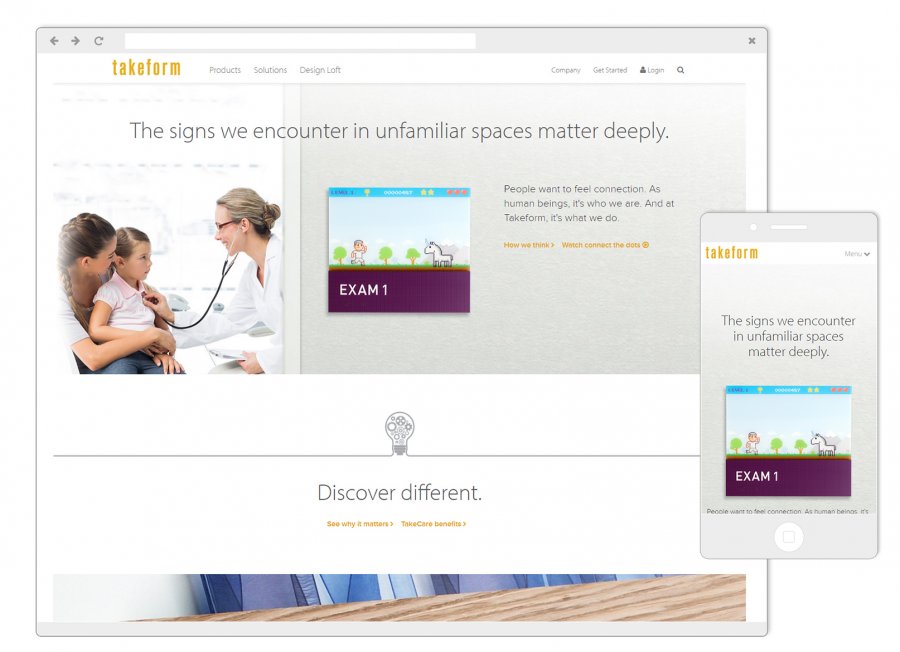 Complexity to simplicity
Takeform needed help organizing all of it's product content to target lots of types of users. We started by identifying a few user personas - the architect, the interior designer and the facilities manager, all of whom use and buy their products. This led to the addition of sections and features for each of these users.
A "solutions" section has content targeted to facilities managers of specific industries, like healthcare, higher education and corporate. We also created a "Design Loft" that puts all the inspiration and design tools together in one place for the interior designers. And then a "Get Started" that has all the things you need to do business with Takeform, like how the purchase process works and a rep finder.
Creating tools for inspiration
At heart, Takeform is a design company. They wanted the website to be a resource for interior designers and drive inbound traffic. The Design Loft is the hub for all things design related. It has a blog, photo galleries, videos - all the design tools in one place.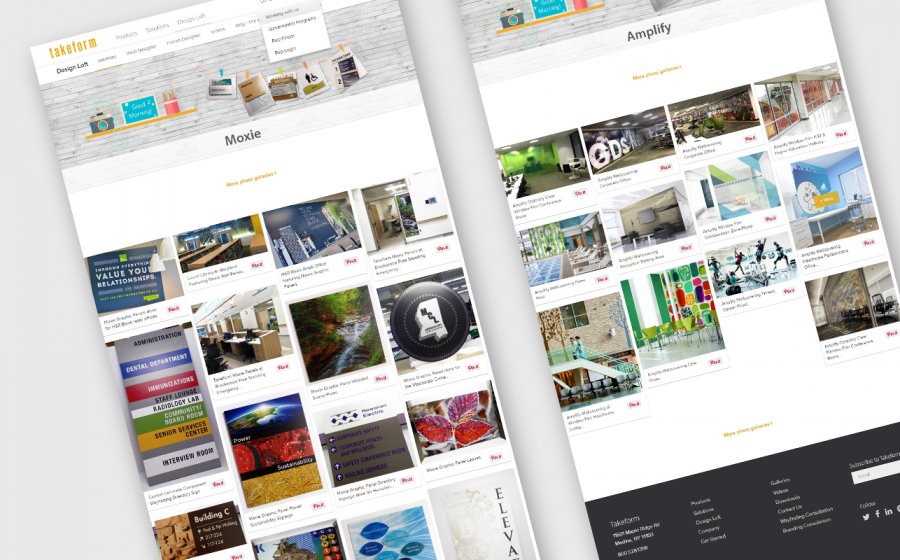 A brand design system that carries across 9+ product lines
It's become known to the team as the "Takeform look". A key goal of the website redesign was to tie all nine product lines together and allow for additional products being launched in the next few years. We created a design system for these that let the flavor of each one come through, but was cohesive enough that they all look like Takeform.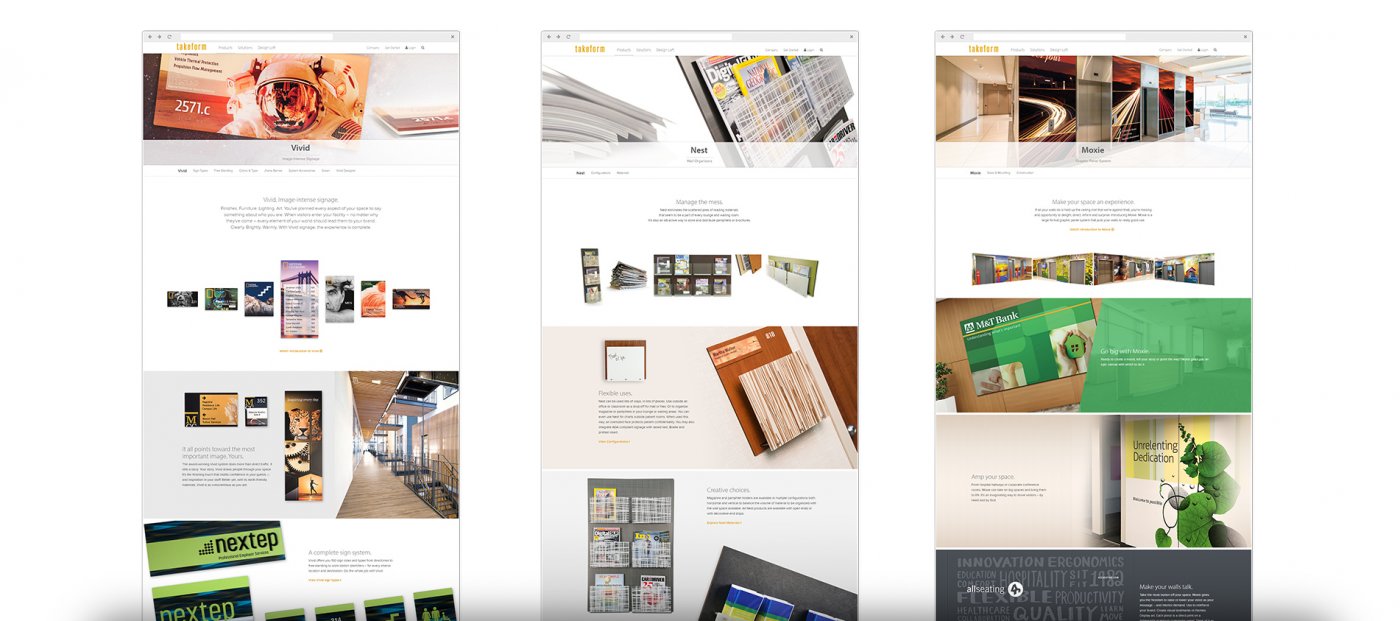 Design tool as a sales tool
First launched in 2008, The Fusion Designer quickly became the primary sales tool for the company. It allows customers to design an entire custom sign family- from room ID's to directories and overhead signs right and submit it for manufacture. We've continued to improve and create design tools for other product lines, including the Vivid and View. My Takeform was created so users can save their designs and has since been expanded with other features.