Design Refresh
The Pennsylvania Campground Owner's Association (PCOA) was looking to enhance the look and functionality of their website. They wanted to refresh and enhance their web presence while maintaining their established branding. Important for the camping industry, visual appeal was one of the organization's top concerns making rich imagery the driver of the overall design. Branding for the well-established association was maintained through the logo and overall color palette chosen for the website.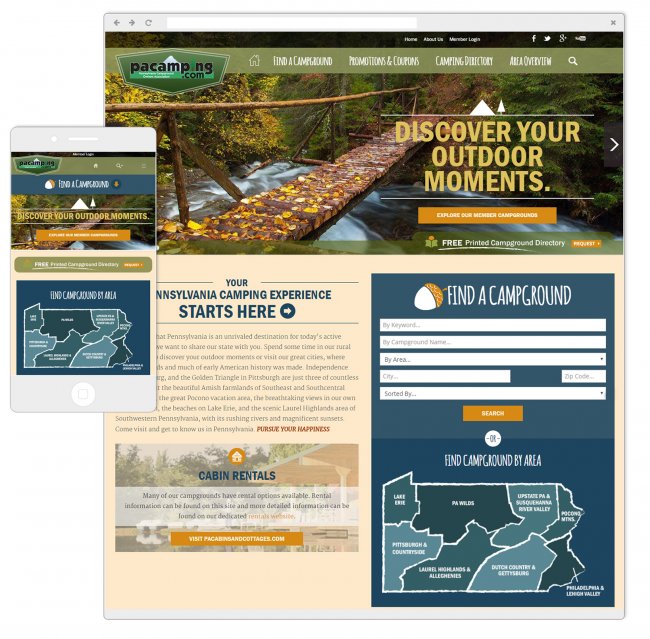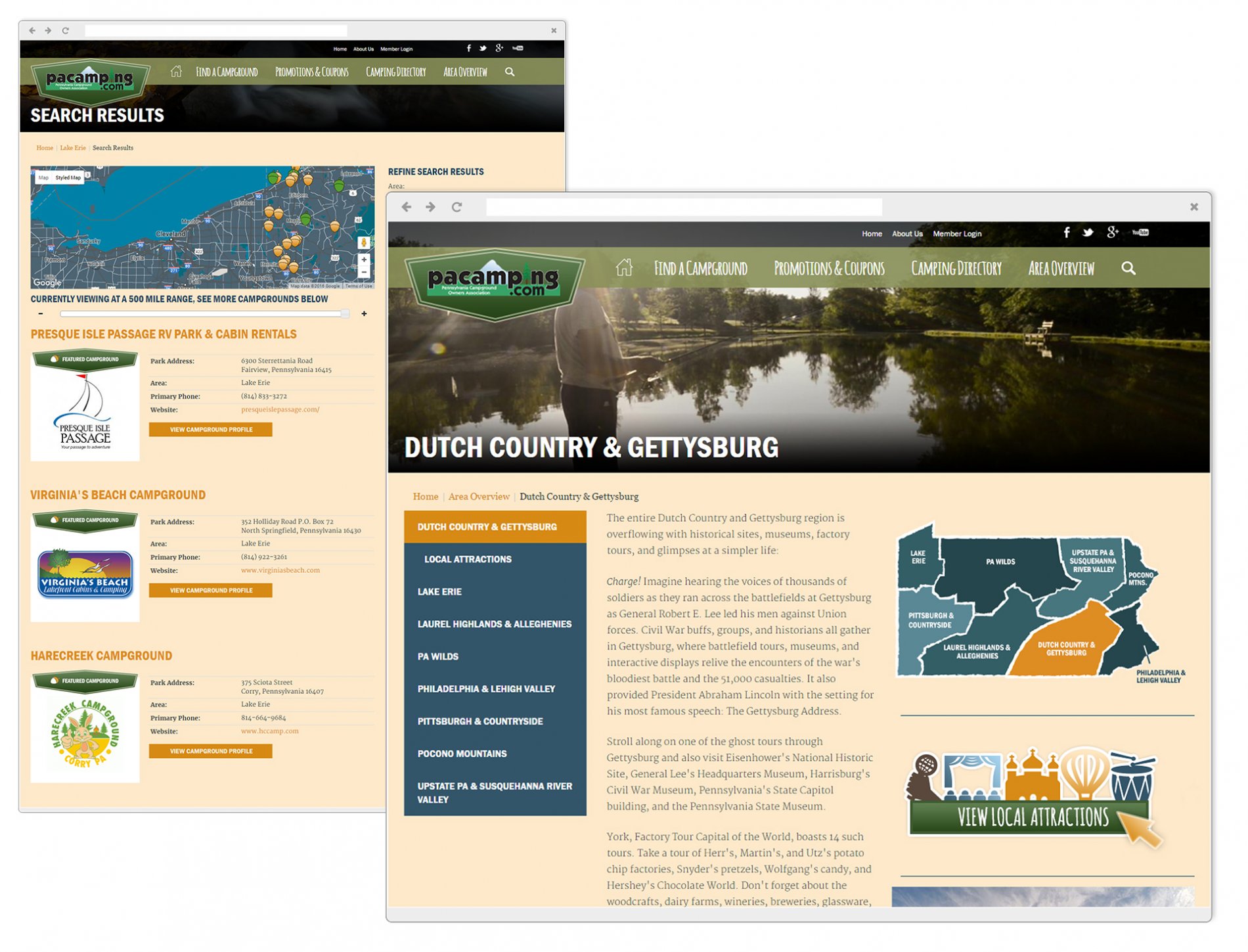 Custom Search Feature
For PCOA's new website, we developed a custom search feature that allows website visitors to easily search for a campground by keyword, campground name or area. It was designed to help visitors identify campgrounds in a particular region and provide details about that campground.