Creating a Brand Identity System
Starting with a single product and expanding that into a full product line takes a lot of work, especially when you don't have an established brand identity. Our friends at Horse Sense Solutions worked with us to develop a new logo for their main brand, as well as the branding for all of the individual products. The resulting packaging, marketing materials and new website provided them with a comprehensive visual identity that improved recognition in their marketplace for a moderate budget and we accomplished everything in a very short time frame.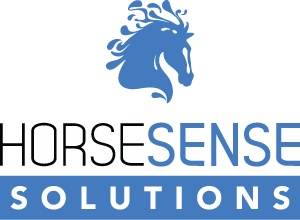 Simple and Straightforward Branding
The unique identity system and packaging labels we developed for Horse Sense was designed to mimic the names of their new line of products. The goal was to achieve a cohesive simple set of font-based logos that would function independently, as well as a collection of products. Once we had a full understanding of each of the products and the target audience, we began to create the individual logo artwork and design the label templates.
A Simple and Modern Website
The online experience needed to be engaging and easy for all users. The design focus for the website was to incorporate the same simple color palette to help guide the users to the correct product for their needs. The overall experience needed to ensure customers that the Horse Sense would provide a peace-of-mind to protect the health of their animals.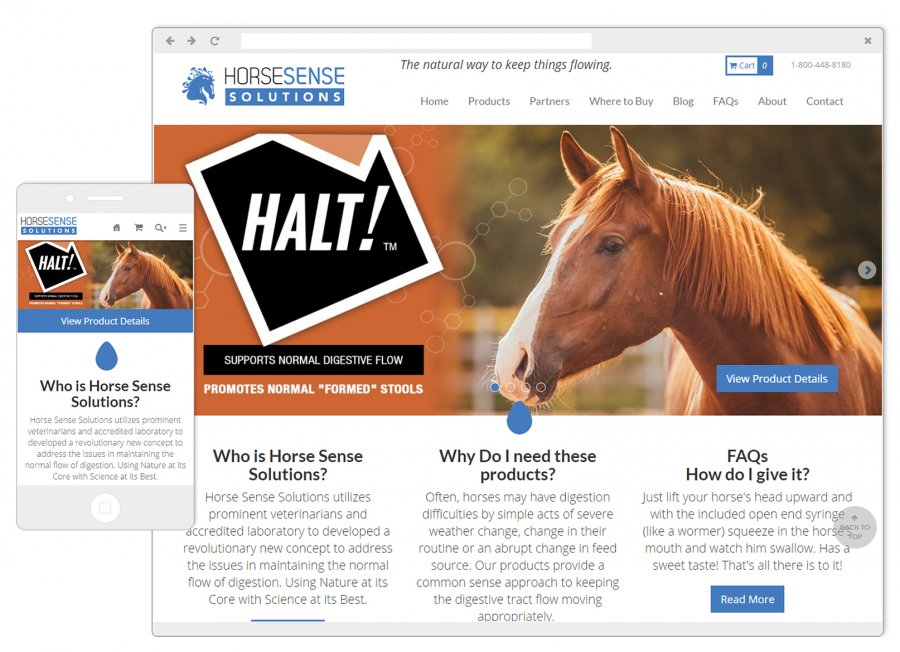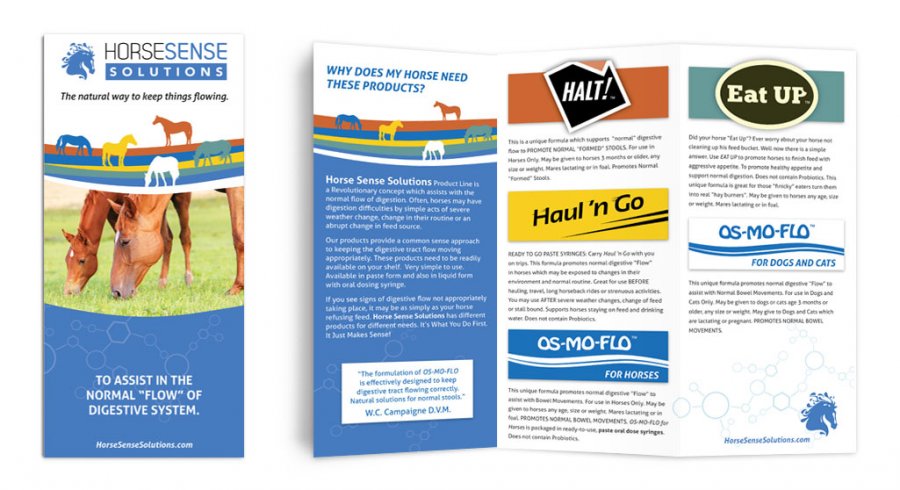 Carrying the Brand Over to Print Materials
Horse Sense needed a very simple product brochure that would double as a rack card, as well as a direct mail piece to send out to potential re-sellers and affiliates. The tri-fold format was an easy, economical solution that fit the requirement perfectly and we were able to efficiently incorporate the look and feel of the website into the design.
Reaching a Large Audience Rapidly
Once the website and marketing materials were completed, it was imperetive for Horse Sense to connect with their audience. We created a set of branded HTML email templates using our integrated email marketing system. This allowed them to quickly begin sending out email campaigns announcing the new product line and directing traffic to the online store.