Custom Campground Website Design
Conesus Lake Campground began to plan the celebration of their 50th anniversary and realized an updated website was at the top of the list. The previous website was completed more than seven years ago and required an overhaul from the ground up. The new campground website design needed to take advantage of new web development technologies and support the campground social media outlets with a variety of social media integrations.
Content Management System
The campground owners wanted a website that would be a more effective communication tool, which dictated the inclusion of a content management system. The CMS design was structured around the needs of the campground providing them with unlimited control over page creation and editing, while including point and click simplicity. Additionally, specific modules are included to provide simple control over news, photo galleries and the campground event calendar.
Responsive Mobile Website Design
With the explosive growth of camper mobile use, the owners identified the urgent need for a mobile campground website. Addressing this need, the new website design adopts the concept of responsive design. This approach provides an economical solution to the need for a mobile website design while maintaining a consistent branded user experience across all devices.
Campground Social Media Integration
To round out the campground website design requirements was a website that would support the campground social media. In addition to integrating automatically updated feeds of the campground Facebook and Twitter pages, the site includes simple controls allowing the user to share images on Facebook Twitter and Pinterest.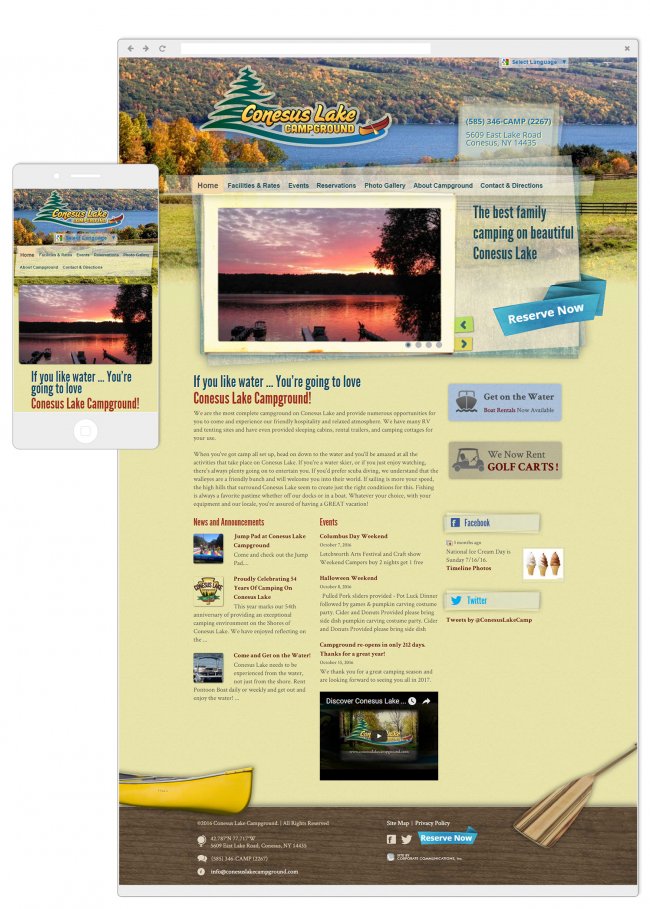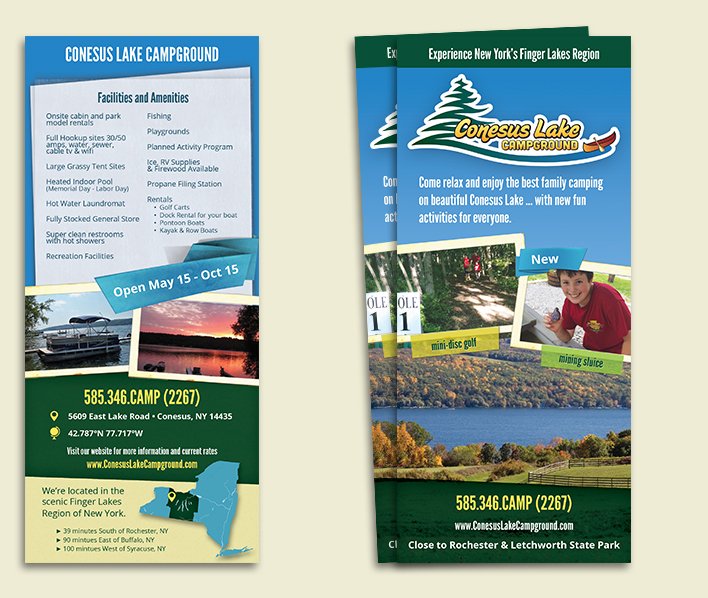 Rack Card Design
Carrying the Brand Over to Print Materials
In effort to help further promote Conesus Lake Campground, working together, we designed a rack card that reflected their established brand and message.
In addition, we managed the print production of the cards from beginning to end.