Developing a Unique Destination Experience
Chautauqua County Visitors Bureau came to us with a new vision for updating their web presence and we excitedly stepped up to the plate. Our plan for the redesign incorporated all of the required features and functionality to efficiently manage the large volume of general content on the website as well as maintaining the member / business listings more effectively moving forward. The resulting design complemented CCVB's visual brand and key messaging and the new website now provides a very clean, intuitive design geared toward promoting the unique, expert driven content about Chautauqua County tourism and the surrounding region. The new site was created with responsive design (mobile compatible) to maintain better brand consistency as well as improve the overall appearance and functionality across multiple platforms and devices.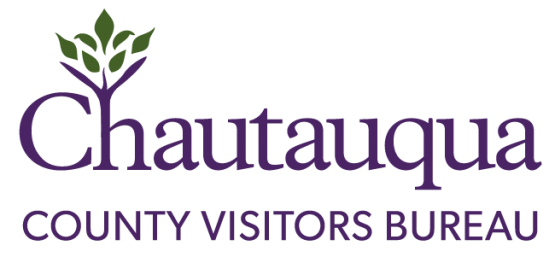 "Corporate Communications worked tirelessly with Chautauqua County Visitors Bureau staff to create a highly attractive and effective new website. The newly created "TourChautauqua.com" works extremely well for visitors and the Visitors Bureau has seen an immediate 10% increase in visitation to the website. Additionally, Corporate Communications has developed a number of new efficiencies on the back end of the site, which has saved our staff a lot of content administration time and has eliminated several work redundancies."
- R. Andrew Nixon, Chautauqua County Visitors Bureau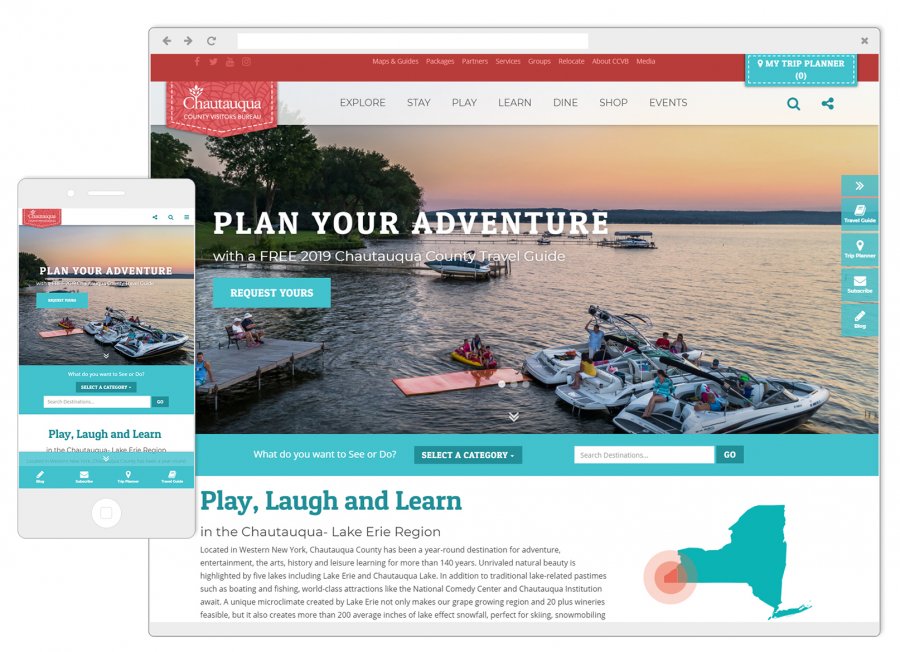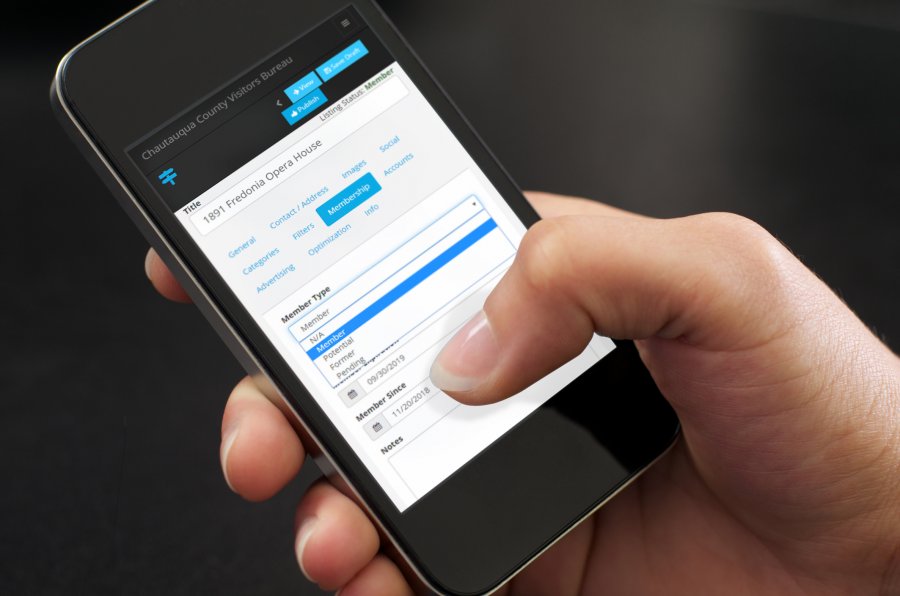 Enhanced Control of Content
In addition to providing general information about the organization and managing the business listings, the new system allows site administrators to easily update event schedules, promote packages & deals, distribute relevant materials for group event coordinators, and collect inquiry data from interested users
Trip Planning Made Simple
The new site also includes a robust integrated Trip Planner that allows users to browse the business listings, select which locations to add to their itinerary and then the system will automatically generate a custom map of their 'Trip Plan'. Additionally, the site administrators can create and add 'Suggested Trip Ideas' to the system to help guide visitors in the right direction.