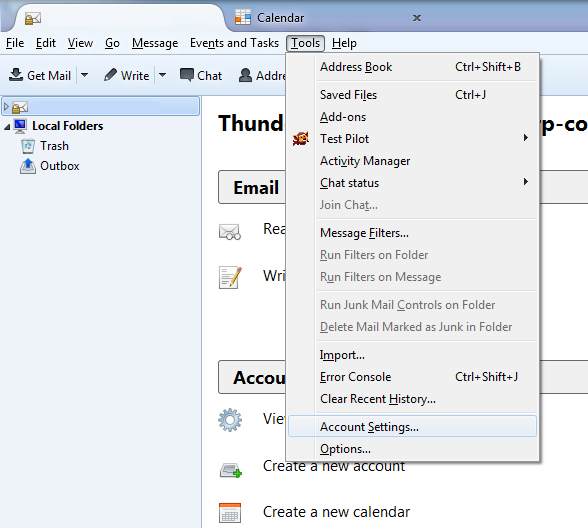 1. Add your Corporate Communications email account by selecting Account Settings under the Tools menu.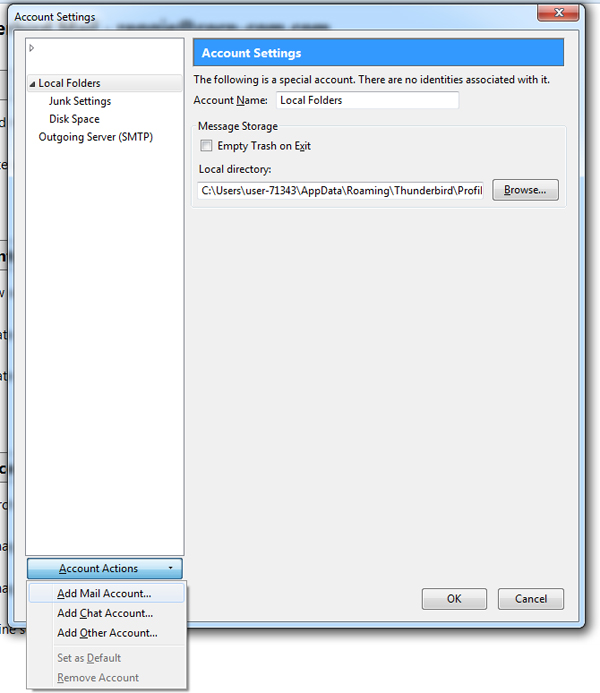 2. In the new "Account Settings" box that appears, click on "Account Actions" then "Add Mail Account."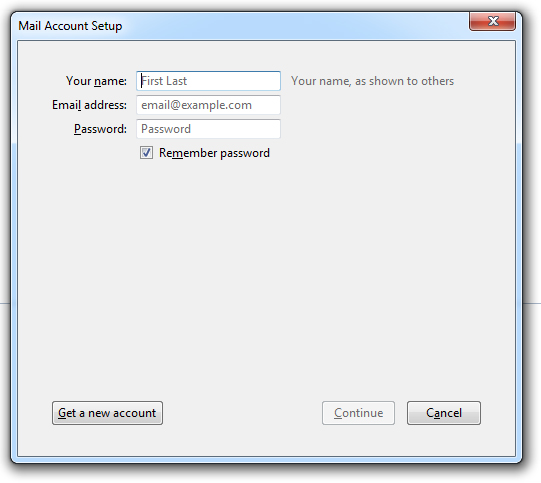 3. The "Mail Account Setup" box appears. Enter your name (ex. "John Smith"), email address (ex. "myname@somecompany.com") and password here. Be sure to check "Remember password" and then click Next.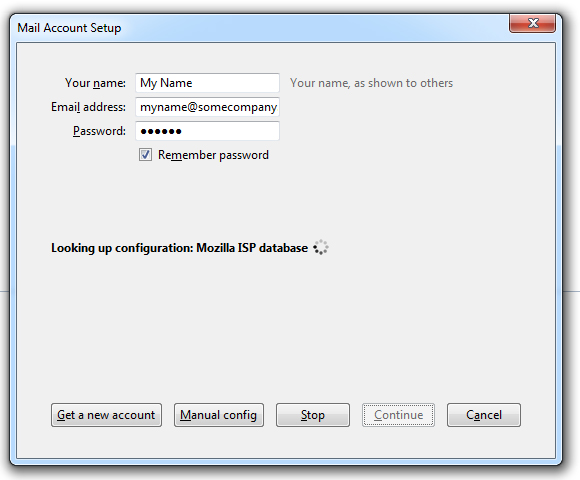 4. Thunderbird will then begin to search for email settings. Click Manual config.