If you want to edit an existing email account's settings, here are some guidelines.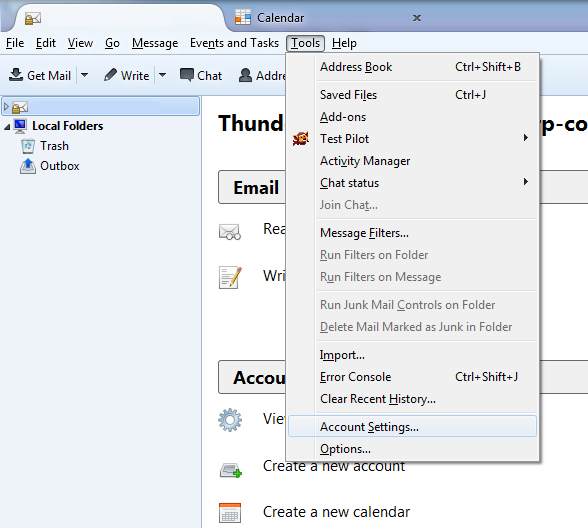 1. Access your email account settings by selecting Account Settings under the Tools menu.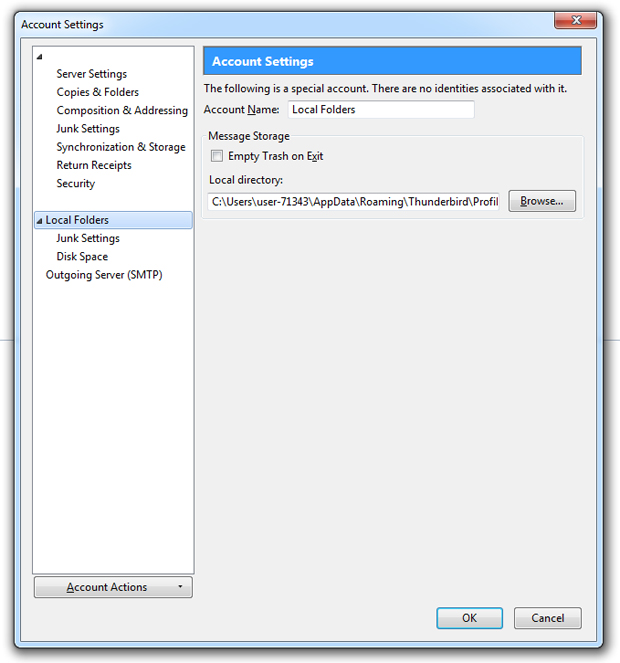 2. There will be a list of settings under your "Account Name" account.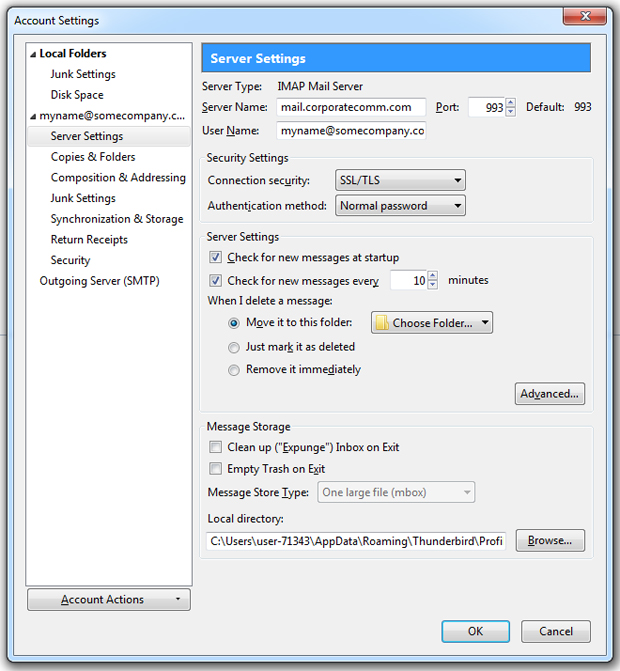 3. Click on the "Server Settings" tab to edit the incoming server name.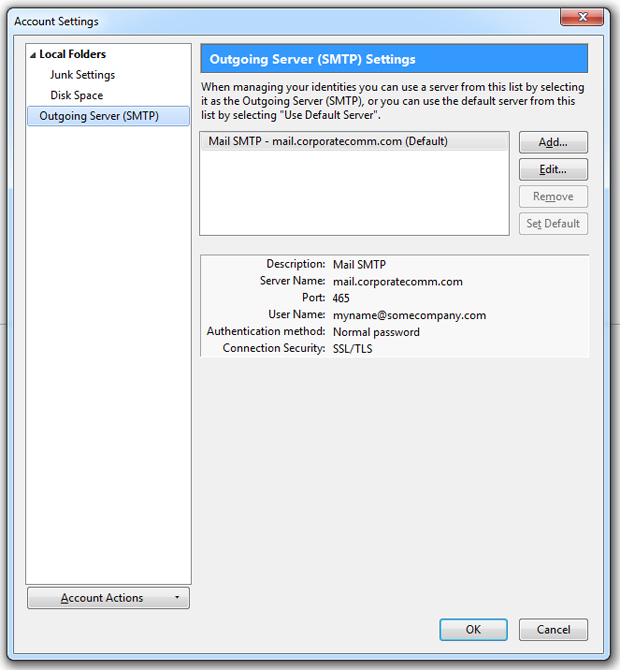 4. To change the SMTP server, click on the "Outgoing Server (SMTP)", choose the SMTP server you want to change then click on Edit.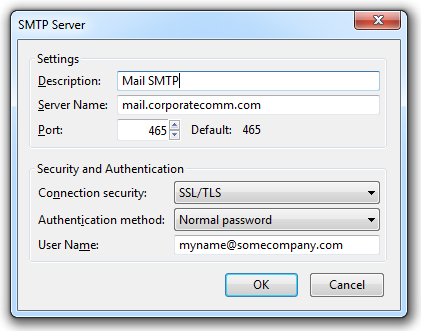 5. The "Description" will be the name you gave your account and under "Security and Authentication", choose SSL/TLS for "Connection security" and Normal password for "Authentication method".
In the "User Name" dialog box use the same username as the incoming server (i.e. your email address, myname@somecompany.com)
You should be all set! The next time you try to connect a dialog box will appear asking for a password. Enter your password and select the option to remember so that you will not be asked to enter a password again.