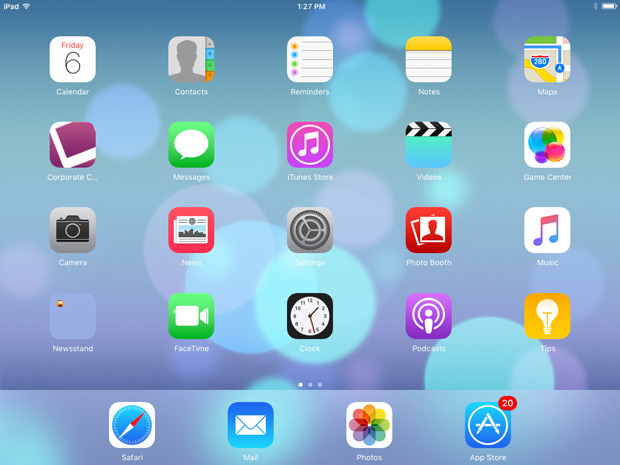 1. Choose Settings from the home panel.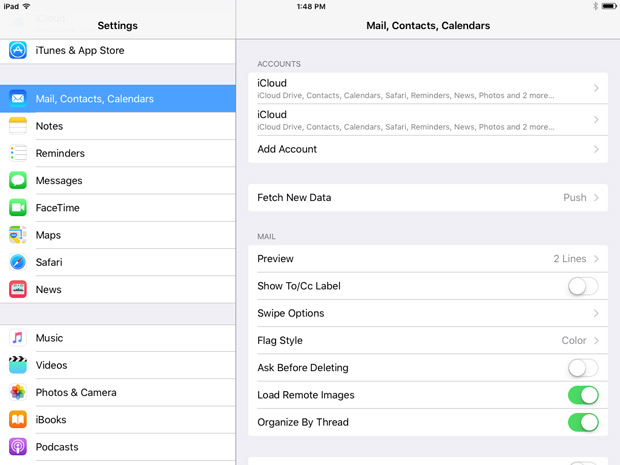 2. Under Mail, Contacts, Calendars choose Add Account.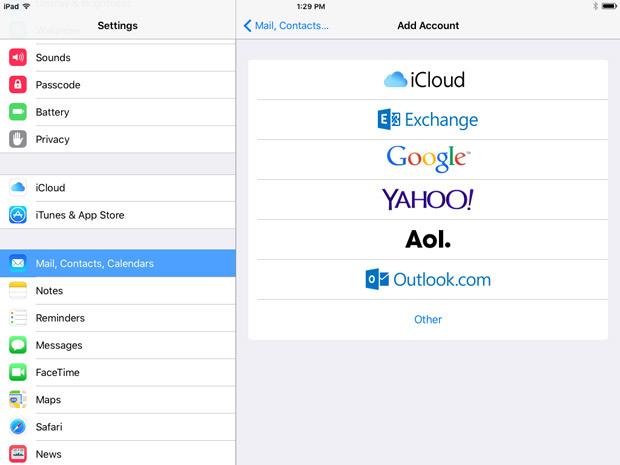 3. Choose Other in the list of accounts to create.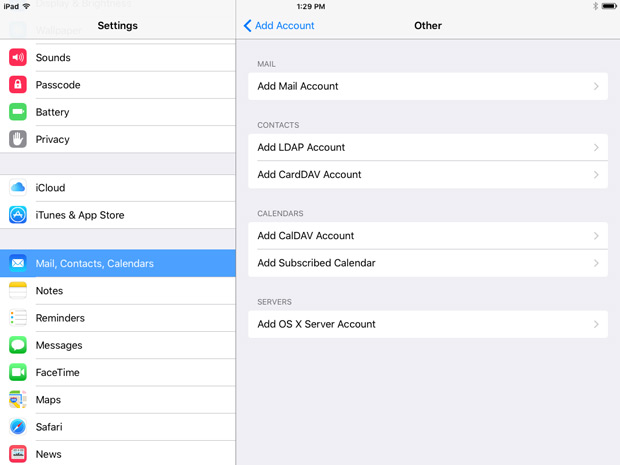 4. Choose Add Mail Account.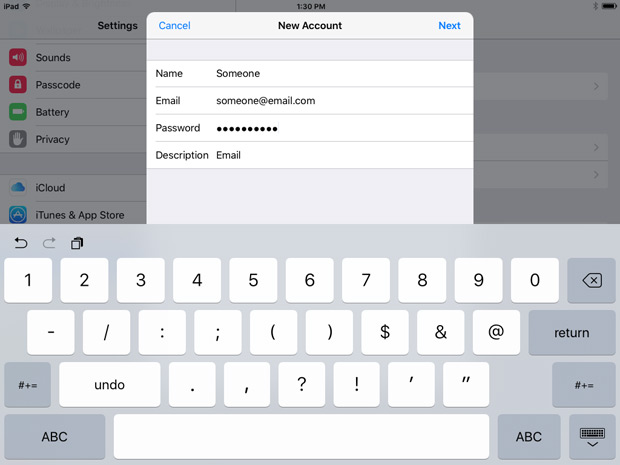 5. Enter in you name, email account and password here.
6. Make sure POP is chosen as the email type. Enter the mail server name located in your account sheet (ie, mail.corporatecomm.com) as the incoming and outgoing mail server. Enter your email address as your User Name, and enter your Password for both incoming and outgoing. Touch Save.