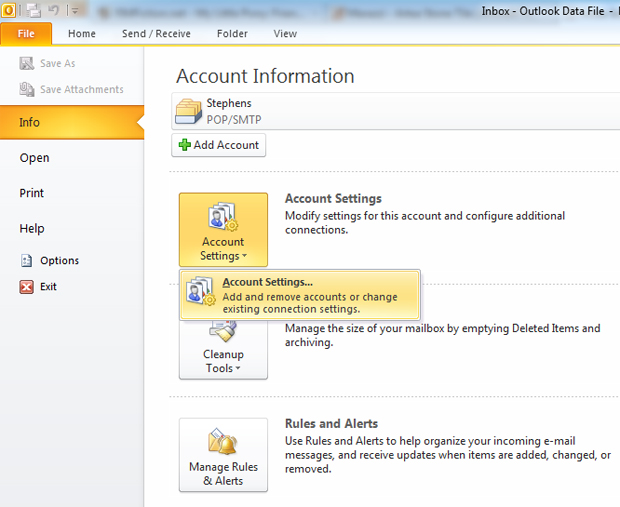 1. Add your Corporate Communications email account selecting Accounts Settings under the File > Info menu.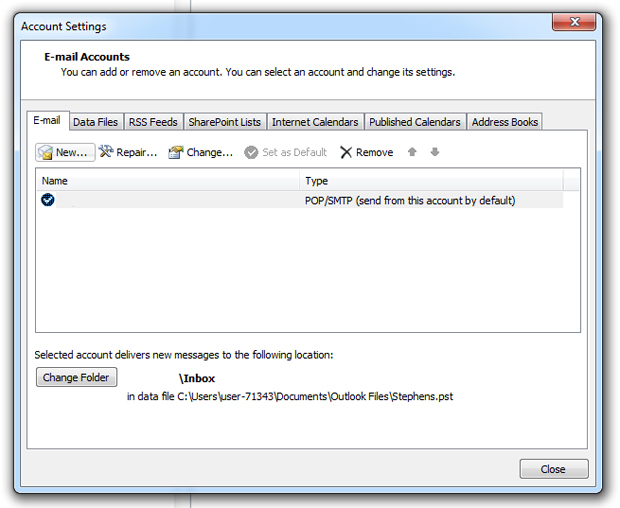 2. In the new "Account Settings" box that appears, click on "New".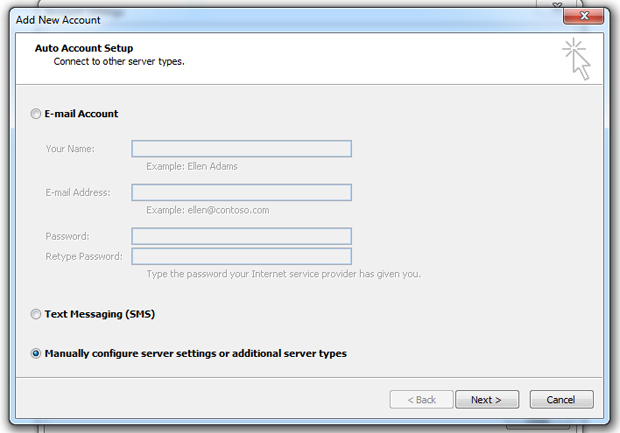 3. A dialog box will ask for the type of account you want to create. Choose "Manually configure server settings or additional server types" and click Next.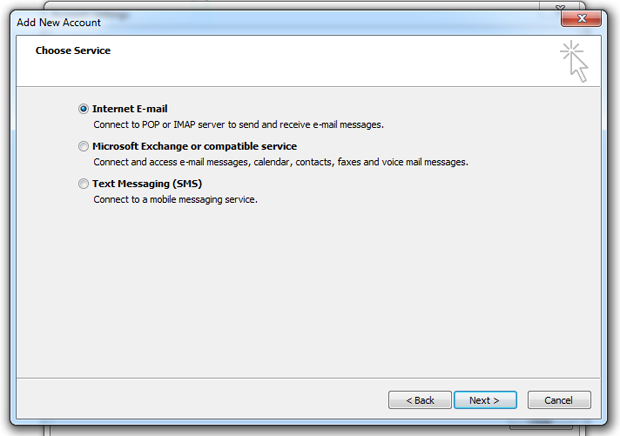 4. On the next screen, choose "Internet E-mail" and click Next.