Are you maintaining your WordPress site?
When it comes to running your business, you're the expert.
Are you as adept at optimizing your WordPress site or knowing which plugins to avoid? Do you know what Core files offer the most vulnerability protection?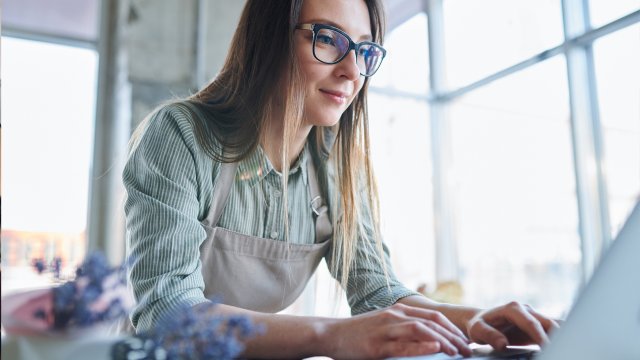 Staying on top of site maintenance and software updates can easily fall to the bottom of your company's to-do list. We want to help you with these complex WordPress maintenance issues so you'll have peace of mind knowing your site is performing well, allowing all your energy to go toward growing your business.
Here are some of the main reasons why your site needs regular WordPress support and maintenance:
1. WordPress Security & Data Protection
WordPress has become an extremely popular CMS among small businesses, with over 455 million sites on the platform. Techjury estimates that WordPress will reach 1 billion total sites in just a few years.
Because of WordPress' popularity; hackers, scammers, and digital ne'er-do-wells are on the prowl. There are almost 90,000 attacks per minute on WordPress sites; if there is sensitive information of any kind on your site, it's extremely important to maintain a high level of security.
But it's not always just scammers that can ruin your site. Hardware and software issues happen, servers fail, and human error comes into play. All of these problems can result in data loss. It's imperative to stay up-to-date on anti-spam plugins, maintain effective server-level scanning, and focus on continual security monitoring to keep your data - and your customers' data - protected.
2. Enhanced Website UX
User experience (UX) is everything.
Slow site metrics, outdated design, mishandling of plugins - all of this can ruin your relationship with customers.
Ignoring WordPress maintenance from a UX standpoint can make you susceptible to security threats, page loading issues, and poor SEO performance.
You can't just install every new plugin that's offered and expect your site to function well, though. Having too many WordPress plugins can slow down your site, conflict with site design, and cause security problems for your visitors (not too user-friendly). And because there are upwards of 60,000 WordPress plugins, it can be difficult to identify which ones are essential, which ones are nice to have, and which ones are holding you back.
We'll make sure to update themes and get rid of any outdated plugins and install the newest, most helpful ones. A bad site experience leaves a lasting impression. Don't allow your WordPress site to be full of UX errors.
3. NOT Having WordPress Support Services Costs More
Neglecting your site maintenance or choosing not to work with experienced WordPress developers can end up costing you a lot more in the long run.
If your customers arrive at a poorly designed, slow loading, outdated WordPress page, what makes you think they'll want to stick around and get in contact or make a purchase?
Conversely, with the help of skilled web developers, if your site is regularly updated and secure, your customer relationships will thrive.
What Corporate Communications Can Offer
Our team of developers has experience with every aspect of WordPress support, maintenance, and management. We'll handle all the complicated CMS, software, and design issues - you spend more time focusing on your business.
We'll help with the implementation of Google Analytics 4 to your WordPress site and we'll ensure that all your valuable information is protected and your site is secure with nightly backups. Additionally, we'll perform monthly security checks and updates to make sure your WordPress site is constantly providing your visitors with the best experience possible.
We won't stop there, either. In addition to all these updates, backups, and security checks - our team of visual designers will design every page of your site to look great and keep visitors engaged!
Think | Create | Inspire