At a loss for inspiration while designing your site?
A site redesign is a valuable tactic for enhancing your entire brand, improving user experience, and earning more for your business. But it can be tricky to find the inspiration necessary to achieve a great-looking site.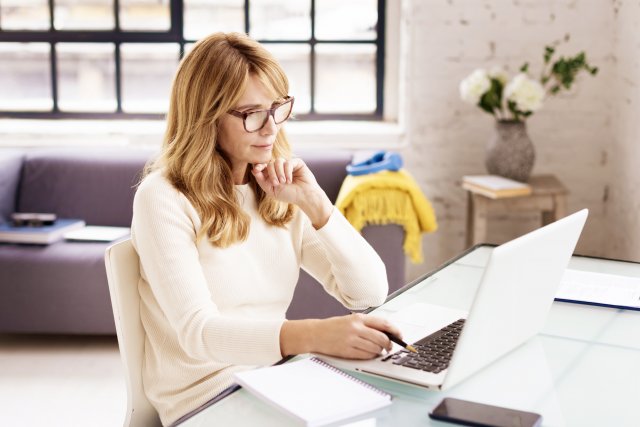 Inspiration isn't something that you can just pick up at the store. So where should you start when researching ideas for a new website or site redesign?
Luckily, there are some things you can do to streamline your creative process, find inspiration, and design a great website.
1. Identify Your Direct Competitors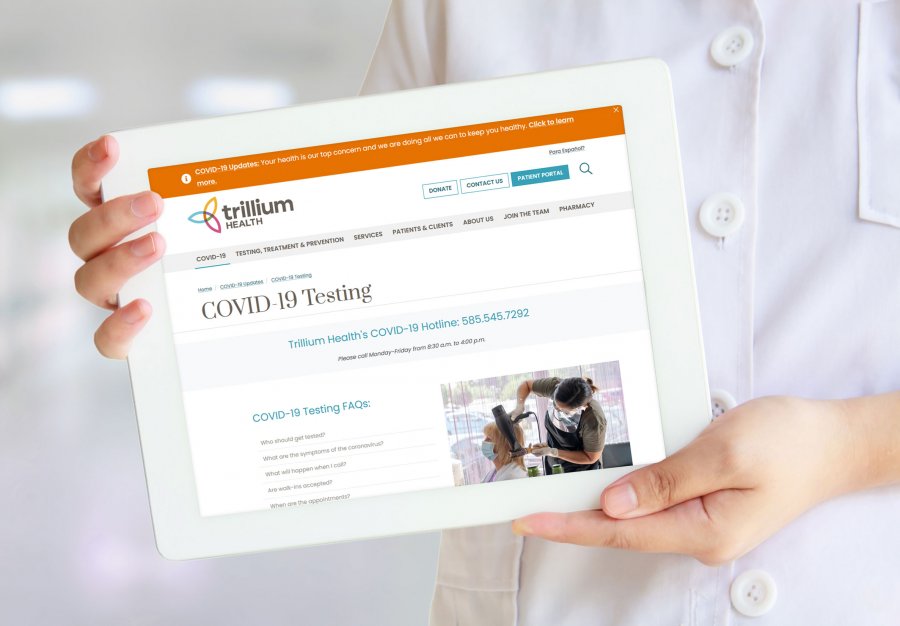 It is always good to start with your direct competitors so you can see what they are doing well and not so well. You're not looking to plagiarize their work here - that would be a terrible move. You're looking to be inspired by work that other professionals, closely related to your field, have done.
Take a look at your competitor's site and just make note of whatever catches your eye. Are they using unique
call-to-action buttons
? Is their navigation too complex? What's their color scheme like?
Spending a few minutes browsing their pages could evoke some creative inspiration.
2. Look at Adjacent Industries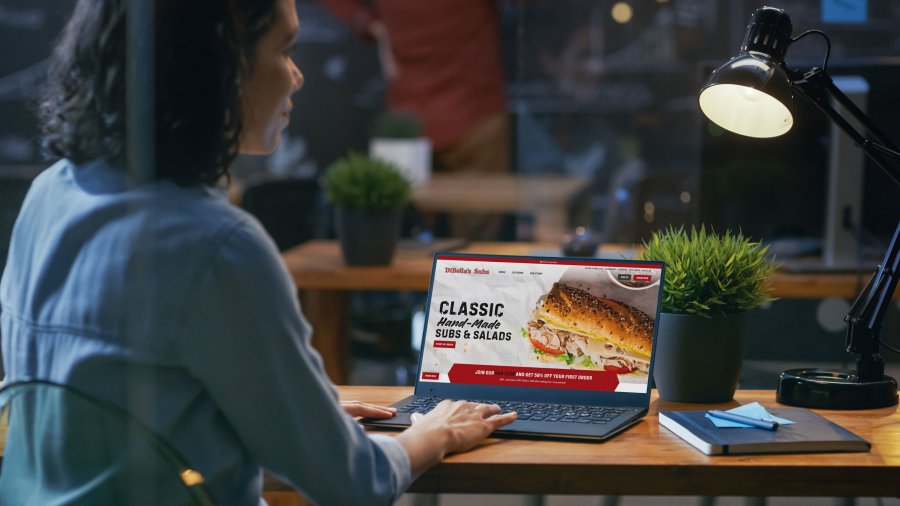 You can find inspirational designs from all over the web. You don't have to stay in your company's lane. Broaden your search to include adjacent industries. It helps to think outside the box to gain creative inspiration.
Looking at companies with similar customer bases or other elements in common is a great place to start.
Try and identify some brand traits you want to highlight. Then you can find companies that exemplify those traits. For instance, if your brand trait is dependable, take a look at Prudential's website. If you wanted to showcase a more fun side of your brand, you could look at LEGO or Nickelodeon.
3. Other Places to Look for Inspiration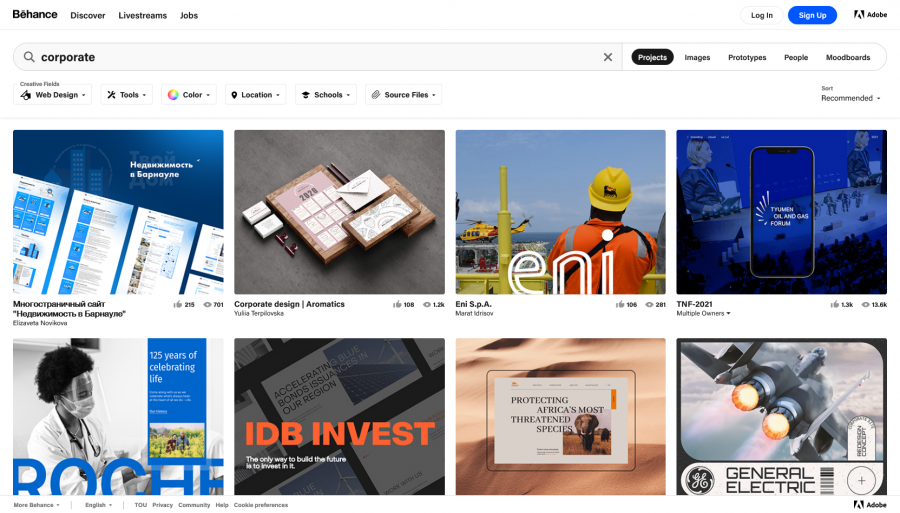 If you've been browsing well-known and competitor sites for a while and the spark of inspiration is just refusing to light, consider looking elsewhere.
Google is fine, sure. And social media platforms like Pinterest and Instagram are full of creative people showcasing creative designs. But some of the following sites exist solely for the goal at hand - to provide website design inspiration. Here are some of our favorites:
Awwwards — Showcases 'Sites of the Day' from designers all over the world. Websites are chosen and scored on four criteria:

design, creativity, usability, and content.
Behance —

"Find new inspiration, hand-picked just for you." You can search by color to get some great design ideas for your brand.
Designspiration

— Every time you refresh this URL, you're greeted with a new, randomized color palate

specifically

designed to inspire.
Pantone — Develop the perfect color strategy for your site and check out the first-ever brand new color that was awarded 'Color of the Year.'
Siteinspire — Some great sites for inspiration. It's literally in the name!
4. Website Design Inspiration: What to Look for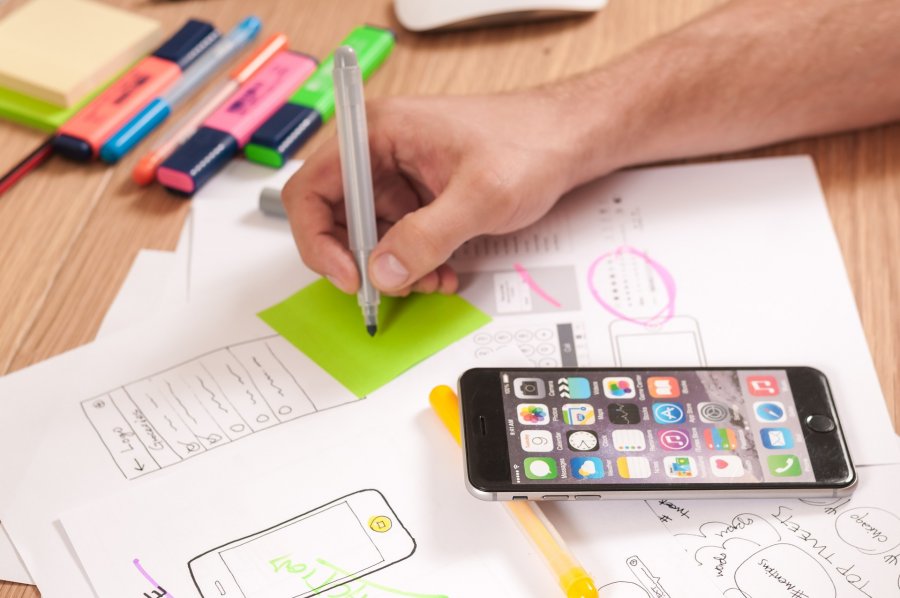 Throughout your search, and any time you are browsing the web, you should pay attention to every aspect of a site's creative design:
How is the user experience (UX)? Are there any features that would be useful to emulate?

Are there visual design elements that convey the feeling you want?

Are there messaging ideas that can inform copywriting?
If you're still stuck and without inspiration, think about how awful websites used to look a decade or two ago. You'll at least get some good ideas for what not to do. Also, have a little fun and check out The World's Worst Website Ever!
Whether it's for a one-off landing page, a new 'Meet the Team' page, or an entirely new website redesign, inspiration is key. Our award-winning web design team can reshape your site and provide a stronger web presence that aligns with and enhances your brand. If you need help with your website redesign strategy or want to learn more about custom web design, contact us today!
"There is no doubt that creativity is the most important human resource of all. Without creativity, there would be no progress, and we would be forever repeating the same patterns."

- Edward de Bono