Developing websites is the same song and dance every time, right?
Well, no. Not exactly.
With each individual website comes specific needs, objectives and initiatives. Especially when it comes to association websites.
Now you're probably wondering what an association site is, right? To put it simply, association sites are very similar to that of non-for-profit sites.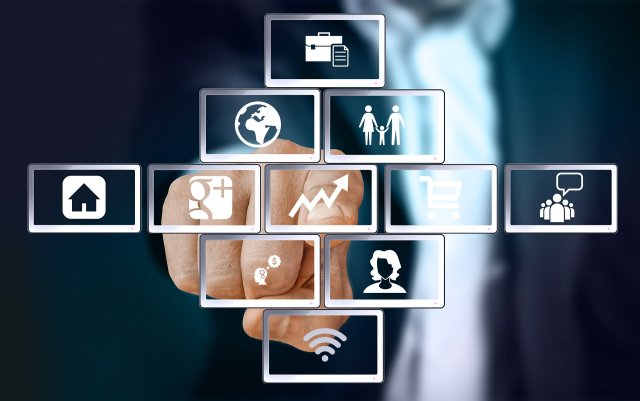 When an organization uses its myriad services to further achieve said goals and/or objectives, its income is distributed to the shareholders, leaders and/or members of the association.
But, the main thing to focus in on here is the series of services offered by the association. That's the part that makes developing an association site a bit different than any other old website.
It can become a little overwhelming and confusing when it comes time to design, layout and develop an association site because there is so many moving parts. But, if there is one thing for certain, the first step is always the same…
Make Your Goal Known
Any association has one strong, unified mission to work towards. Whatever that goal may be, it's your job to shout it from the rooftop (or at least from your homepage).
While it may not be the main incentive to reinforce your mission every other sentence, it should be clear what your brand's identity is and what you have to offer.
Attract the Right Audience
With any brand, association sites are no different in that they too attract a very specific target market; supporters. The people coming to your site are people who are interested in making a change, so your content should speak to that.
Interactive content, visuals, graphics and engaging information is the kind of content this specific target audience will want to see. The quicker and clearer you can get your message across, the faster you'll reach your designated goal.
It's not a bad idea to consider hiring a professional photographer to take photos at a big event or meetup. These images can be used on your website and/or social channels to further promote your association, as well as other upcoming events.
Tell Your Story
This is your chance to tell people what makes you different. This is where you can build a personal connection with your audience.
Whether it's through words or visual storytelling, showcase all of the aspects that make your association what it is. An inspiring story about your mission or how you were founded is a great way to share with potential members who you are. Well-branded websites are able to convey your association's mission all while establishing trust and an emotional connection.
An association's website design should directly reflect their unique culture and mission. To do that, focus on the impact you're making with your organization.
Encourage Recruitment
Does your association need volunteers? Make your brand available by encouraging volunteer recruiters a chance to give back.
If there's an opportunity for volunteers to help out at all with your association, make it easy for them to join in. Add a call-to-action on the homepage or access to participate from other pages. The more available you are, the more word-of-mouth marketing will happen, too.
However, it's important to think carefully about how you're going to strike the balance between attracting new members and providing value to your current ones.
Donor-Friendly
Another aspect that sets association sites apart from your average website is that it gives people an opportunity to donate.
Fundraising is at the core of many associations, so an option for donors to donate should be clear and visible on your site. The rule of thumb is to keep people just one click away from a donation form, no matter where they are on your website.
The option to donate should always be readily available.
Special content should also be accessible for members in the form of articles, white papers, ebooks and/or podcasts. This allows members and donors alike to connect with each other within discussion groups. This can be accomplished and filtered by having a private login to share certain information across your board and within your committees.