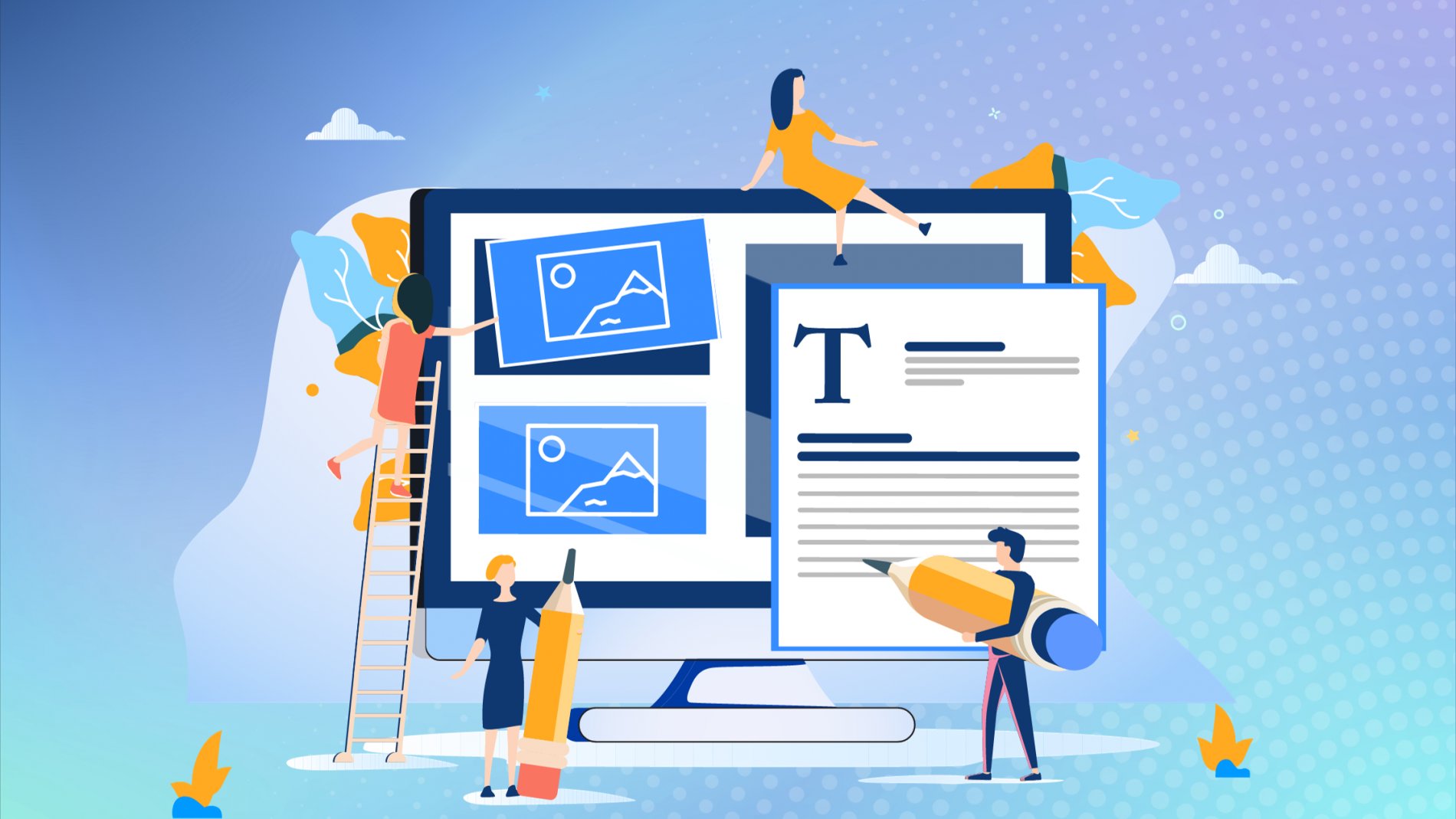 A More Accessible Web Presence for All
Usability is a measure of how easy it is for someone to use and navigate a website.
Accessibility involves the technical aspects of a website, ensuring utilization by everyone regardless of barriers.
Web accessibility is a subset of usability, and both are crucial aspects of successful web development.
It all begins with your site's design. If you're not taking accessibility into account while designing the site's layout, you're going to have a lot of problems on your hand. Not only will your brand's reputation be at risk (no one likes a site that isn't accommodating), but you might actually face serious legal trouble.
Here are 5 tips to enhance usability and achieve a more accessible website: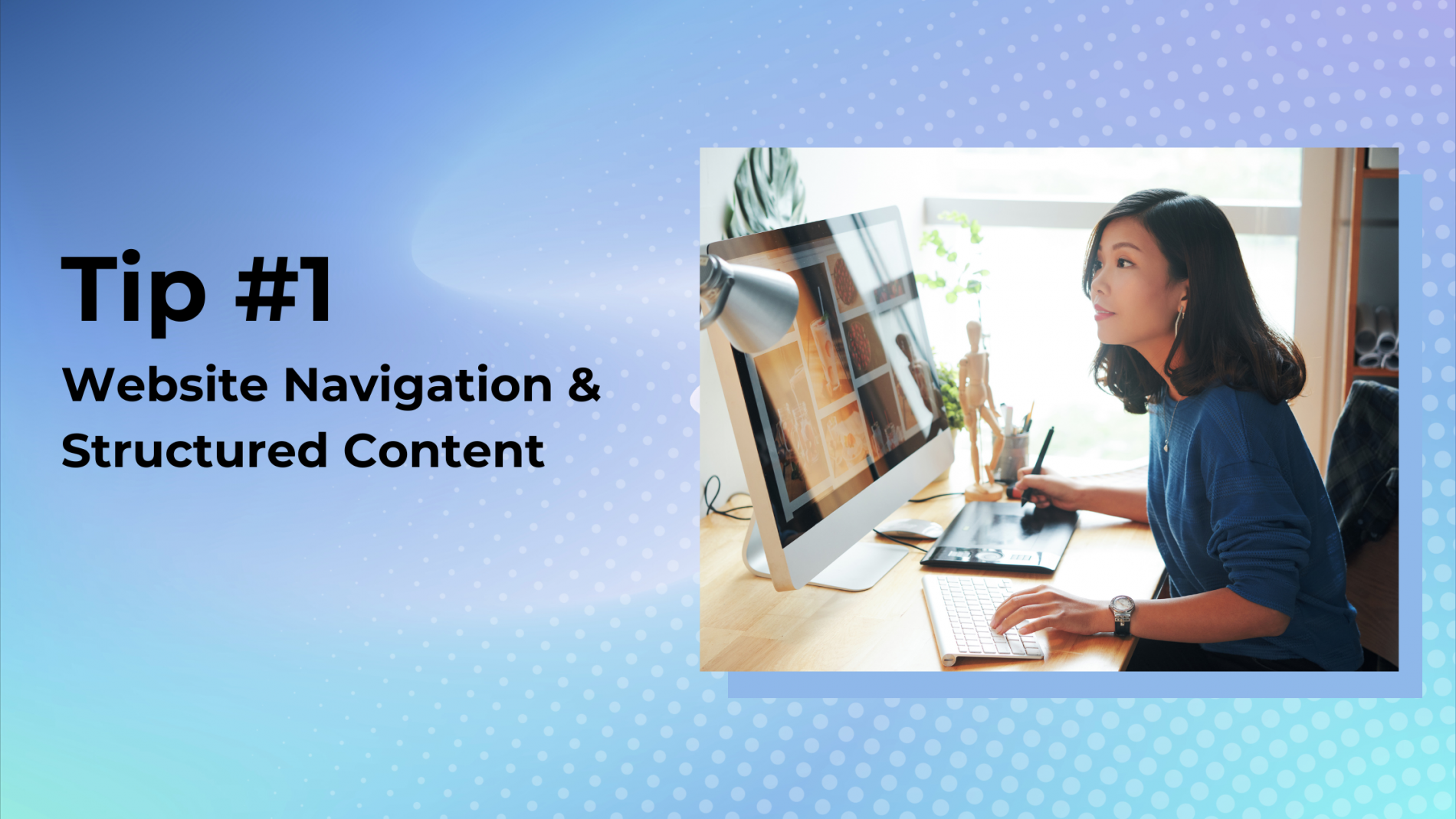 1. Website Navigation & Structured Content
Start with a detailed site map. A site map provides a structured overview of your entire website and is a great way to improve your web accessibility. It also helps you identify how you want to structure all the content throughout your website.
Next, you're going to want to ensure you're using a consistent navigation system. Quality navigation will help your users immediately understand your site's menu structure. Since plenty of web visitors use the Tab key to maneuver through interactive elements on a page - buttons, links, fields, etc. - your nav bar should allow for keyboard navigation, as well.
Some additional accessibility suggestions for all site content:
Headlines & Title Tags - your title tags need to be clear and easily viewable.
Hyperlinks - your hyperlinks should be readable, distinctive, and not look like this.
Text - be sure all your text content reads well - from onsite content to CTA buttons - and it's not too small, too faint, or too difficult to see.
Color - your background color, texture and contrast, and color schemes should remain consistent and viewable across your site.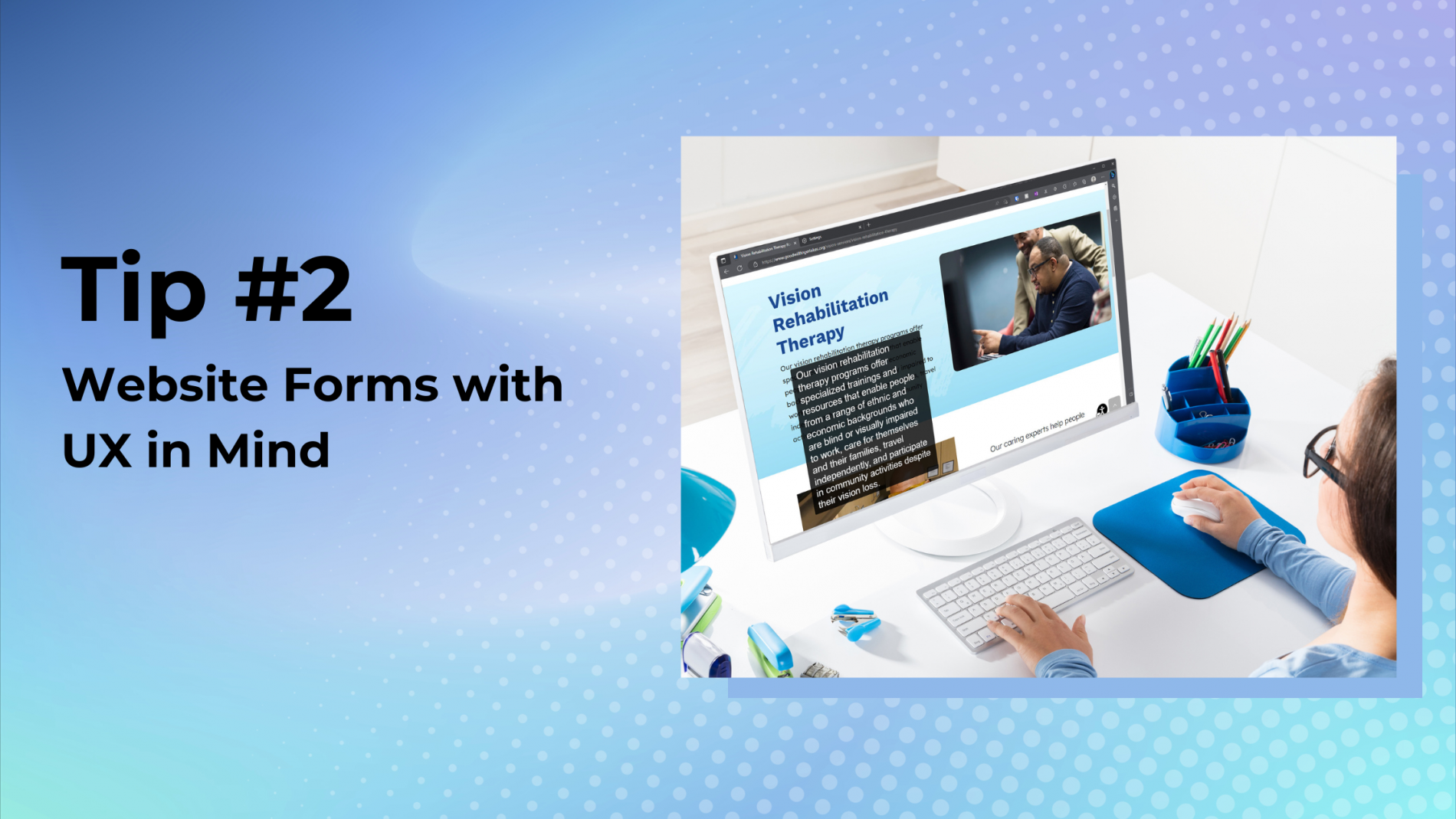 2. Website Forms with UX in Mind
Every user benefits from organized, easy-to-use forms. All forms on your site should be logically structured and include detailed instructions about the requirements and the information being requested.
Additionally, when building accessible forms, make sure all the fields and controls are labeled correctly. If a field is required, this should be clearly indicated inside the label. Be sure to test any form before it goes live, as well.
If your site doesn't have any accessible forms set up, contact us and we'll help you out - web development is our specialty.
3. Accessible Multimedia & Image Alt Text
Nothing more frustrating than not be being able to identify multimedia on a web page. Make sure all your audio, video, and image content includes a textual alternative so assistive technologies and their users can easily recognize those elements. Similarly, users who are blind or low-vision may not be able to understand videos unless audio descriptions or transcripts can be accessed using a screen reader. You can also create custom audio and video controls to allow for multimedia player functionality through keyboard navigation.
All images on your site, from logos to blog graphics, need to be equipped with ALT Text.
Why is Alt Text important?
Accessibility - Alt Text is a tenet of accessible web design. Its original (and still primary) purpose is to describe images to sight-impaired visitors, screen readers, and browsers that block images.

Including Alt Text with your images ensures all users, regardless of visual ability, can appreciate the content on your site.
Image SEO

- Using Alt Text on your images makes for a better user experience, but there are also explicit and implicit SEO benefits. Setting descriptive and keyword-friendly image Alt Text is vital for search engine rankings. Along with implementing image title and file-naming best practices, including Alt Text contributes to a successful SEO strategy.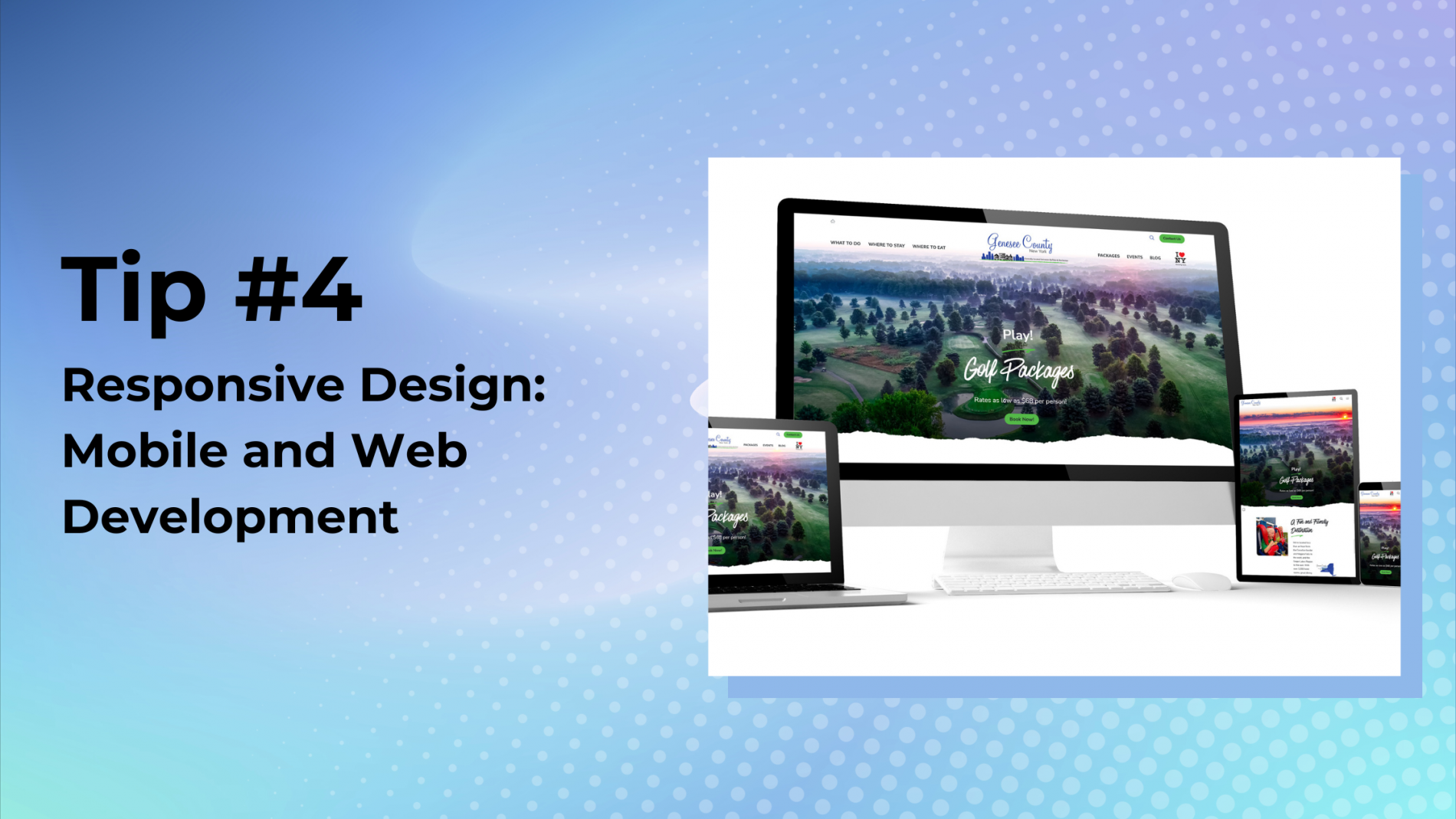 4. Responsive Design: Mobile and Web Development
Responsive web design aims at delivering flexible site layouts, providing optimal viewing across a wide range of devices. In order to offer the best multi-device user experience, make sure you focus on the following:
Readable content - Make sure all your content is readable and visually appealing on various devices.
Page loading times - 1 in 4 visitors would abandon a website if it takes more than 4 seconds to load (WebsiteBuilderExpert).
Accessible files - All your Word documents, PDFs, spreadsheets, and other presentation elements attached to your site should be accessible and viewable on any device.
Sizing - Avoid using specific screen sizes and instead use a flexible grid, making changes to the layout when required.
Language - Referring to a video element "on your right" doesn't make much sense on a mobile version of a page, so avoid using language that indicates the location of specific elements.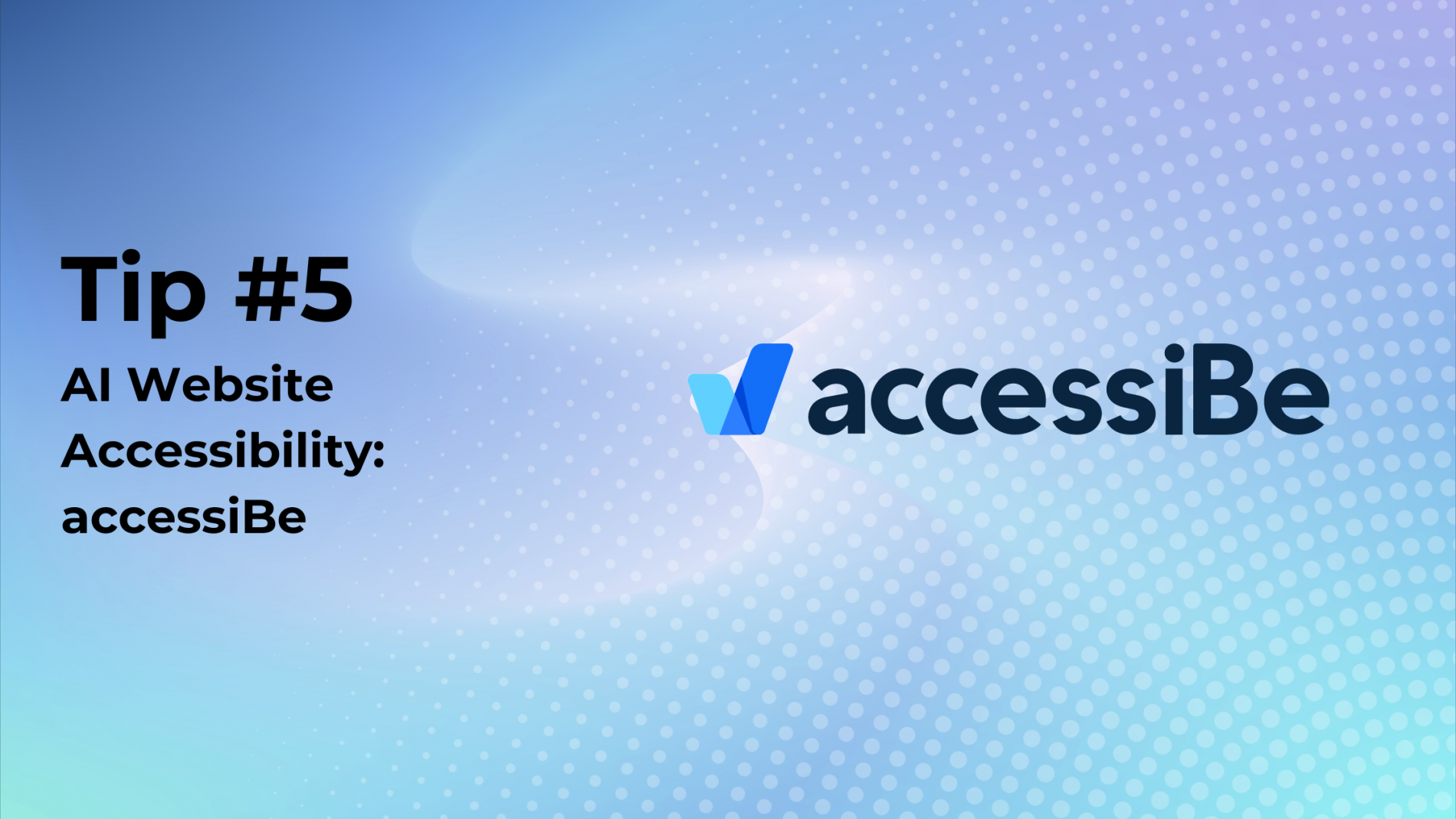 The #1 Automated Web Accessibility Solution - accessiBe involves a straightforward installation of a JavaScript code that scans, analyzes, and addresses accessibility compliance gaps.
This interface enables users to adjust your site according to their specific needs -- and doesn't impact page loading times, design, or user interface at all. In a matter of seconds, users can make adjustments to color, content, orientation, and select specific accessibility profiles to accommodate for any impairments.
Also, in order to remain ADA and WCAG compliant, it's important to have an accessibility statement on your site. accessiBe does this for you, providing you with a custom accessibility statement.
Request Demo
If you're hoping to learn more about this web accessibility solution, you can request a free demo -- please complete the (accessible) form below and get started.