Making the web more accessible
Digital accessibility isn't just nice to have. It's a necessity.
Inaccessible websites put your organization at legal risk, prevent you from reaching a growing segment of the population, and can destroy an otherwise successful brand reputation.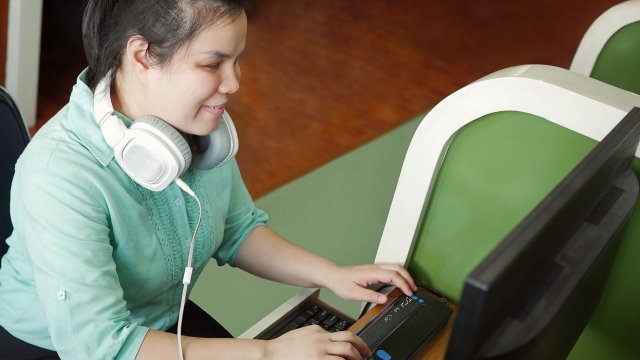 We broke down what web accessibility is in a previous blog, but it essentially means making websites and web applications more useable to as many people as possible.
Here we'll break down why it's important and what you can do to achieve an accessible website.
Why is web accessibility important?
EVERYONE benefits from accessibility.
In addition to damaging your brand perception, if your site is not accessibility compliant, you run the risk of falling victim to expensive litigation. Since 2018, there has been a 300% increase in web accessibility lawsuits. Though being accommodating to everyone on the internet is crucial for your success, accessibility is also the law.
The WCAG
The Web Content Accessibility Guidelines are published by the W3C, the main international web accessibility standards organization for the web. These guidelines are organized under four principles:
Perceivable - can users perceive the content on the page?
Operable - can users navigate with the page?
Understandable - can users understand the information on the page?
Robust - can all user agents, including assistive technologies, interpret the content on the page?
The WCAG guidelines break down accessibility issues and recommendations into three levels of compliance:
A - Meets the minimum requirements for accessibility, addressing the most urgent issues that can severely limit a disabled visitor's ability to navigate or use a website.
AA - General standard for most websites. Addresses some more complex functionality issues to help ensure the full user experience will accommodate the needs of a wider range of disabilities. (Corporate Communications strives for Level AA at a minimum.)
AAA - Level AAA is the highest standard, which requires refining and expanding on issues identified as Level A and AA to meet all of the accessibility requirements. This advanced level of compliance can be a challenging, costly endeavor for some organizations.
How can you achieve accessibility?
Website Accessibility: Top 5 Tips to Improve Usability
Start by taking a look at your website. Imagine yourself as a first-time user. Are you easily navigating and viewing everything, or are you getting frustrated with certain elements? Taking a step back and playing around with your site is a good way to at least get an idea of where you stand.
After that, a great place to start is an accessibility audit. There are third-party tools that can help identify exactly where your site is lacking in terms of accessibility. You might find you can avoid legal trouble by simply just increasing your site contrast, tweaking the design interface, or just adding a few alt tags. However, you could end up with an extensive accessibility to-do list.
But the audit is very much worth it. An accessibility audit can also help you prove that your site is, in fact, accessible. There have been instances of legal documents saying a particular website is not accessible when, in reality, it is.
Here is a helpful website accessibility checklist:
Navigation

Can you keyboard your way through the site?

Content

Are your headings used correctly?

Text

Is your text too small, too faint, or difficult to see?

Hyperlinks

Are your hyperlinks readable, distinctive, and clear?

Forms

Are all your form fields and controls labeled correctly?
Images

Do your images have alt tags?

Multimedia

Does your audio/video content include an accessible alternative?

Policies, Processes, and Maintenance

Do you have an accessibility statement on your site?

Adaptability

Is your content readable on different devices?

Other Files

Are your Word documents, PDFs, spreadsheets, and presentation elements accessible?
Use accessiBe to improve accessibility
AccessiBe is an AI-powered overlay software you can place on your website to help improve accessibility for viewers in real-time. It's quite simple to use and install and the benefits are significant. Not only will these accessibility features help your website, but accessiBe's software can help defend you from legal trouble and avoid a federal lawsuit.
Disability profiles supported:
Epilepsy safe profile

Vision Impaired

Cognitive disability profile

ADHD friendly profile

Blind users profile (screen-readers)

Keyboard navigation profile (motor-impaired)
UI, design, and readability adjustments:
Animations

Content highlights

Cognitive disorders

Font adjustments

Audio Muting
AccessiBe's assistive technology and browser compatibility supports all major systems, including Google Chrome, Safari, Microsoft Edge, Firefox, and JAWS and NVDA screen readers.
The internet should be an accessible place for everyone - and Corporate Communications and accessiBe are committed to providing a digital experience to every user, regardless of ability.
By making your website more accessible, you'll be ensuring that all of your users have a great experience and can easily access all your site's content. Please contact us to find out if your website meets W3C compliance based on the current WCAG 2.1 recommendations.
Be on the lookout for a follow-up blog on Corporate Communications' quick tips for achieving accessibility.
Think | Create | Inspire