Though we're not even one full month into the new year, it is expected that 2018 will be an innovative year as far as web design and development goes. Exciting new trends are expected to dominate the web in the new year.
In the world of web development, one thing is for certain; it is constantly changing – and 2018 will be no exception.
So, what big trends can you anticipate this year?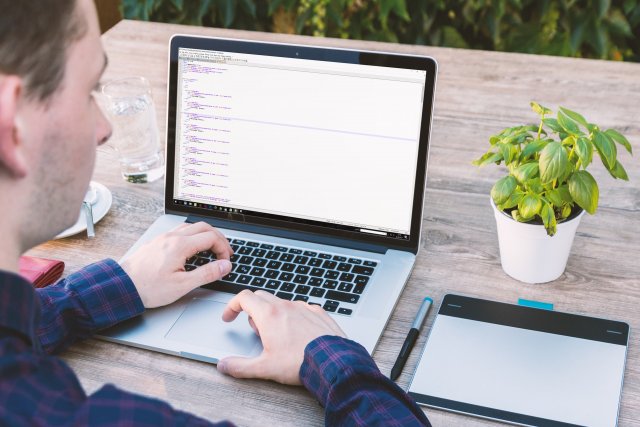 Photographic Content
An emphasis on photos and imagery will take precedence in 2018. In recent years, this has begun to play a major role in web development in the form of more creative web layouts. 2018 is a year of controlling how elements are rendered on web pages in a fun, interactive, visually-appealing way.
It is true that images are processed faster than text. While the brain can process images immediately at once, it takes a moment for the brain to process words when laid out linearly. That's why it is important to engage your users with imagery on your site.
Web Applications
Similarly to web development in general, web applications are ever-changing and dynamic. One perk that comes with web applications is the ability to directly interact with them. Any method to get your consumers to interact with your brand is an opportunity worth taking, and web applications is a great means of doing so.
Since most web applications oftentimes use databases, they're dynamic. This makes them convenient for both your brand, and your target audience.
Interactivity
Websites are the best medium to communicate with users from all over – that's exactly why it is as critical as it is for your website to be designed in a way that increases both engagement and interactivity.
There are myriad methods of achieving web interactivity to attract users. Think of your audience and what will speak most to them. If your website will have multiple pages, design it in a way that is more like flipping through or book or a magazine, rather than making stiff webpages with no personality to them.
Your website shouldn't just be words on a screen – it should be an experience for your audience to enjoy.
Illustrations & Animations
Going hand in hand with photographic content and interactivity is the implementation of web illustrations and animations. This particular method is a powerful tool to stand out from your competitors.
Illustrations, such as infographics, can be used to not only communicate and convey a specific message, but also elevate the overall design of a site.