Digital marketing is a rather broad term. It can mean a lot of things ranging from social media marketing, search engine optimization, pay-per-click, Google search and analytics to name a few. With so many marketing tactics that fall underneath the digital marketing umbrella, it's easy for email marketing to get lost in translation. What people fail to realize, however, is that email marketing is one of the best methods to connecting businesses with consumers and prospective consumers.
In fact, over 90 percent of internet users check their email regularly. Without an email marketing strategy, you're missing out on a major opportunity for business.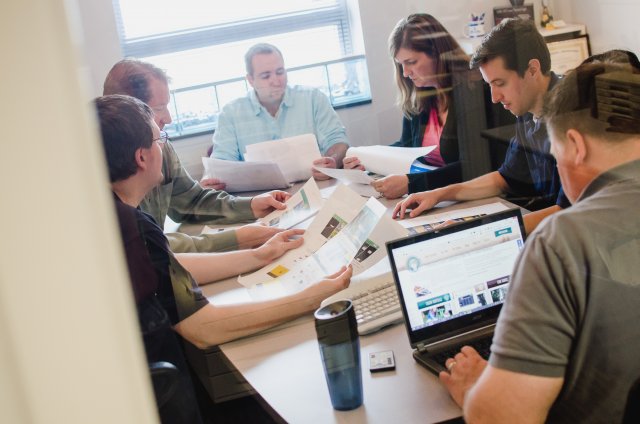 But email marketing isn't as simple as just slapping some words into an email marketing generator and sending it off. There are critical steps to consider if you want to see the advantages that come along with a sound email marketing strategy.
Who is in Your Contact Database?
The recipients of your eblasts should be willing to receive your messages. This means they'll either subscribe to your eblasts on their own time, or you can go looking for these contacts yourself. (Yes, it really is that easy).
One of the best places to attain these lists is right off of your own website. Online marketing drives people to your website and from there, you can access contact information and win business.
The people coming to your website are the people who are interested in your services and what you have to offer. What better group of people to send eblasts out to?
What Content Are You Sharing?
We've said it before, we'll say it again: content is king. Sure, of course it's important who you're sending your content out to, but more importantly is what information you are sharing. The content used in your eblasts should be well written, relevant, informational, valuable, grammatically correct and *drumroll please*…conversational.
Nobody wants to be on the receiving end of a stiff, boring and wordy email. People want to read content that sounds personable – something that they can relate to. Not only does this make your content more interesting, but you're personalizing your brand by adding your own voice to it.
Your content should include links for accessibility and SEO purposes, as well as a clear call-to-action so people know what to do once they've received your message.
It's Not All About Looks. But It Does Matter…
Your eblasts should look professionally designed. A clean, easy-to-read format will transfer well with any and all target audiences.
While imagery is important, do not overdo it. Sometimes too much imagery can take away from the message you're trying to convey and even appear as empty images in certain email browsers. This can make your eblast look spammy and unprofessional.
Plan Ahead
You may be excited with the final result of your current eblast, but do not get carried away and send it out right away. It's important to plan your email marketing strategy.
Though there's no cut-and-dry answer as to when the best day and time is to send out an eblast is, you can certainly try and figure out which days and times work best for your business. Test out your campaigns and see when works best and where you see the most action across the board.
Days/times to avoid are major holidays, summer rushes and weekends. Generally speaking, these aren't ideal times to send out eblasts as they will come across as spammy. Mondays are never a good idea either as it's usually the busiest day of the week, making your eblast more likely to be lost in translation. Lastly, we recommend avoiding evenings. People are likely to delete their emails at the end of the day and your eblast could get caught up in a mass delete.
Track & Analyze
The last step to a successful email marketing strategy is tracking and analyzing its performance. This way, you can narrow in on what works and what doesn't to refine your messages in the future.
Most notably, open rates, click-through-rates and percent delivered are the statistics you'll want to focus on.
The higher the open rate, the better. The subject line will play a major role in this as people are more inclined to open something that sounds creative. However, it should also be straight to the point. The rate at which recipients click through your links and calls-to-actions determines your click-through-rate success. Lastly, the percent delivered depends on the amount of people that your eblast was successfully delivered to.