The amount of information on the internet is insurmountable. Petabytes and terabytes and billions of gigabytes... It's overwhelming.
The fact that any business listing can reach the top of page 1 in Google is remarkable.
With all that data constantly filtering through Google's algorithms, it's becoming increasingly difficult to get - and stay - atop search engine results pages (SERPs).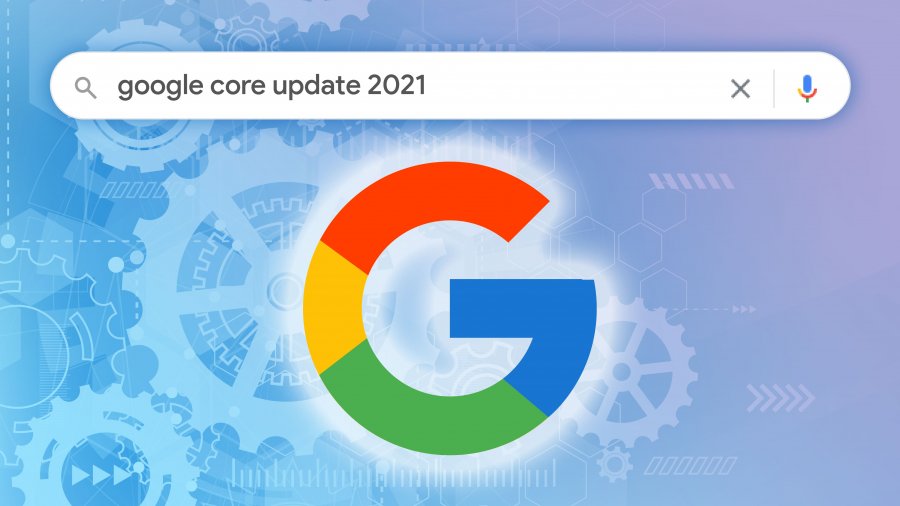 In a fraction of a second, Google sorts through hundreds of billions of indexed web pages to find the most relevant, useful, and insightful results. Then, these results are sorted and presented in a way that helps searchers find exactly what they're looking for. Google is constantly making changes to these algorithms in both minor and major ways.
Google has been busy this summer, unveiling a two-part core update and a separate Page Experience update in June and July.
Ignoring these Google algorithm updates could be catastrophic to your business. Whatever industry you're involved in, if you hope to rank atop SERPs, increase web traffic, and grow your business - you need to pay attention to Google updates (or work alongside a
digital marketing agency
).
Google Core Update (June)
Google's first core update for 2021 began rolling out on June 2 and was completed on June 12. Most core updates take a full two weeks to roll out and though this update was pushed back from May due to its size, it still only took 10 days to finalize.
This update showed SERPs being slightly more volatile -- impacting virtually all industries either positively or negatively, at least for a few days.
Which sites were affected the most?
Websites that were dropping the most on SERPs in June were sites with thin content - web content that provides little to no value to users. Additionally, sites that offered advice-generated content pertaining to what Google calls "Your money or your life" (YMYL) also lost rank. Google describes these pages as "topics that could potentially impact a person's future happiness, health, financial stability, or safety."
Larger sites that have been losing visibility for years after multiple past core updates have started bouncing back following the June update. This update softened factors that were included in past algorithm changes - most notably from the November 2019 update. The June update places a stronger emphasis on classic SEO factors like backlinks, domain age, and metadata - resulting in older web pages increasing in rank.
According to
Semrush
, sites that saw the biggest gains in visibility due to this update were Food & Drink, Law & Government, and Internet & Telecommunications. The sites that experienced the biggest SERP drops were Business & Industrial, Travel, and Home and Garden.
"Of course, any core update can produce drops or gains for some content. Because of the two-part nature of this release, it's possible a very small slice of content might see changes in June that reverse in July," Google said.
Page Experience Update (June)
The 2nd June update was entirely separate from the two-part core rollout, and instead focuses on how Google measures the quality of a user's experience on a specific webpage. The page experience signal will look at seven key components, including three brand new Core Web Vitals:
Mobile Friendliness -- Google's algorithm favors pages with responsive web design, which fluently reshapes the user's orientation and screen size without tapping or zooming.
Safe Browsing -- Google emphasizes user safety by weeding out content that involves social engineering, phishing, and other deceptive strategies.
HTTPS/SSL -- Secure Sockets Layer (SSL) ensures users have a safe browsing experience, incentivizing sites to use HTTPS.
Intrusive Interstitials -- Pop-ups, banners, paywalls, etc. can hinder a user's experience and excessive use of these interstitials can lead to massive SERP drops.
*Loading Speed (LCP) -- Though page speed has been an existing Google ranking factor for a while, it's becoming more important than ever. Measured by Largest Contentful Paint, this new signal focuses on the largest element on a page and measures its total loading time.
*Interactivity (FID) -- First Input Delay is a measure of site responsiveness. This calculates the time a user engages (clicks, swipes, etc.) with a page to the time when the browser starts processing event responses.
*Visual Stability (CLS) -- Cumulative Layout Shift pays attention to sudden text movements and elements loading and shifting over other elements on a web page.
In order to receive a "Good" Core Web Vitals score, 75% of page loads need an LCP of 2.5 seconds or faster, an FID of 100 milliseconds or faster, and a CLS score of 0.1 or less.
Google Core Update (July)
Beginning on July 1, the most recent Google core update was completed on July 12. Though the July update was smaller than the June changes, it took two additional days to fully roll out. This was a global update not specific to any region, language, or website category. The July update offered potential SERP boosts to previously underperforming pages.
If you were negatively impacted by this update - do not panic. You've likely done nothing wrong in the eyes of Google when it comes to your site's SEO strategy. Google is just constantly tweaking the way it finds and sorts each query result. It's best to avoid acting too quickly or doing anything major like an entire site overhaul. During the first few days and weeks following updates, major fluctuations are common. It's recommended to wait for things to settle down before any significant adjustments are made.
Though there aren't specific actions to take toward recovery following an update, Google has advised on what to consider if you've seen a decrease in ranking. Google provided a
list of questions
to ask yourself if your site was negatively impacted by any major core update:
Does the content seem to be serving the genuine interests of visitors to the site or does it seem to exist solely by someone attempting to guess what might rank well in search engines?
Does the content provide a substantial, complete, or comprehensive description of the topic?
Does the content provide original information, reporting, research, or analysis?
Does the content provide insightful analysis or interesting information that is beyond obvious?
Does the headline provide a descriptive, helpful summary of the content?
Is this the sort of page you'd want to bookmark, recommend, or share with a friend?
Would you expect to see this content in a printed magazine, encyclopedia, or book?
Is the content free from easily verified factual errors?
Is the content free from spelling or stylistic issues?
Does the content display well for mobile devices?
Does the content provide substantial value when compared to other pages in SERPs?
How Corporate Communications Can Help
These updates could represent massive shifts in Google Search rankings - not to mention the upcoming change in
Google Analytics
to GA4. If disregarded, otherwise successful businesses could watch their web traffic, conversions, and rank significantly drop.
Since we're still in the early stages of the summer updates, it might take a while to see the full impact of these algorithm changes. But it's important to be aware, remain vigilant, and pay attention to avoid massive ranking dips. After a while, if your site was hit by a core update, it's best to take a step back and address your overall digital strategy with some professional help.
Our team of digital experts can help with the following:
Implement and analyze Google Analytics and Google Search Console
Monitor keyword positioning and tracking
Improve the quality of your site's content
Address any SEO mistakes/issues
Fully optimize your website through SEO services
Provide additional reporting, research, and analysis
We're here to stay on top of any Google updates and provide strategic Search Engine Optimization solutions that will help your business increase rank, gain visibility, and grow. Let us know how we can help!