Marketing can mean a lot of things; creating unique campaigns, developing new and engaging content, sharing on social media or even posting ads in local brochures. But sometimes, that's just not enough.

When it comes to your marketing efforts, it's especially important to find your brands voice and core values to set you apart. The goal is to make an impact on your audience in one way or another.

So, how exactly can you make the most out of your marketing?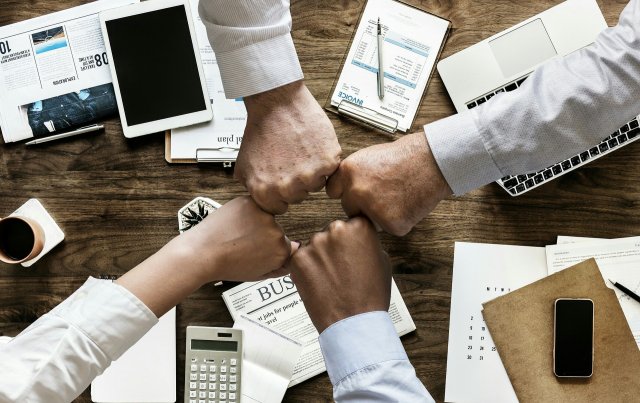 Know Who You're Targeting
Unfortunately, content marketing really isn't as easy as just generating some new content and posting it on your website. Sure, that's part of it, but there's more that goes into a strong content marketing strategy.
Before you can go on producing strong, relevant content, you have to understand your audience. Figure out what makes them tick, help them solve their problems and be their go-to person when they have questions that need answering. Pose yourself as the experts, but don't come off as know-it-alls. People want to engage with brands they can relate to and feel a connection with on a more personal level.
When you have a clearer idea of your buyer's personas, you can better determine their specific needs, wants and priorities, which in turn will help you generate better content that can reach these personas, whether it be in the form of blogs, videos or social media.
…And Pay Attention to Them!
A huge part of effective marketing is listening to your audience. Tracking your brand's progress through measurable data can help you determine what works, what doesn't and what you should or shouldn't be doing.
Google Analytics is a great source to track your website and monitor user-behavior. Or, even Facebook Analytics for brands can offer insights that can go as deep as to which age and gender your content attracts the most of.
Pay attention to how your users are responding to you. Tailoring your marketing efforts to better fit their needs will bring you the most value out of your marketing efforts.
Be Active Socially
Without sharing on social media, even the best content can only reach a small audience. Sharing on social media can help your brand to reach a broader audience, drive targeted traffic and boost your site's overall SEO efforts.
People are more receptive to a brand that seems 'real,' and posting on social media gives your brand the opportunity to share your unique voice, interact in real-time with your consumers and can even lead to long-lasting relationships – or at the very least, relationship building.
Get Listed Where It Matters Most
SEO is important to everyone since it includes all-things marketing including getting webpages found within search engines, organic search engine optimization and paid-per-click (PPC) advertising. But, to carve the SEO niche out even further, your brand should consider local SEO.
Local SEO will make sure that your local listings are up-t0-date and accurate in all local searches. Monitoring local SEO efforts is just as important as regular SEO as local search opportunities are constantly changing.
Engage People from the Start
A consumers first impression of you will likely be your website. If your website isn't user-friendly, up-to-date, visually-appealing, responsive or informative, you've already lost them.
Hook your audience from the start with a unique, visually-stimulating and content-rich website. Your consumers want easy, quick and relevant information. If your website has a clear, clean main navigation, they'll easily be able to find the information they're looking for in little to no time. But while convenience is a major part of web design, it's not everything. It's also about what it looks like.
Too much text or imagery can be overwhelming, but in turn, too little text will lead to poor SEO results and a lack of imagery just looks, well, boring.
It's about finding that happy medium where you can share the content you need (that will help rank your site higher) without going overboard, and telling your story and showcasing your brand through sharp imagery and/or videos.