If the title of this blog grabbed your attention, I'm going to guess your business may be struggling with managing multiple websites. And don't worry, you're not alone.
Trust us, we've seen this time and time again. Maybe at the time it genuinely seemed like a good idea for your business to have multiple websites. And hey, maybe given the scenario, it may actually not be a horrible idea. But as the digital marketing experts, we're here to tell you that we strongly advise against it.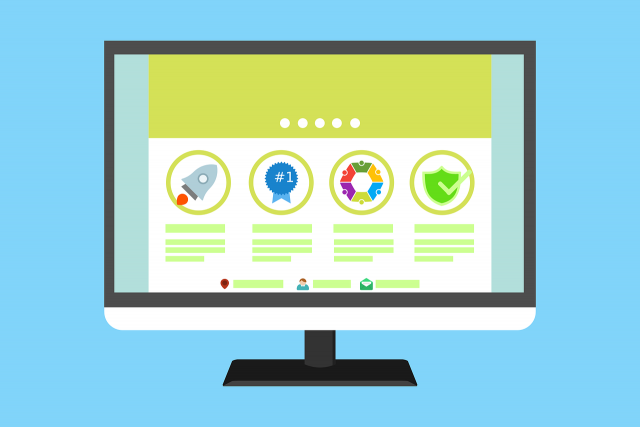 We want to help make your lives easier and far less stressful. That's why we recommend that you consider managing your multiple sites under one CMS. Hear us out.
Easy Management
CMS (Content Management Systems) are the best option for running multiple websites under one domain. Why? Well, because you can still easily manage multiple domains from one single platform. A custom CMS can help your business achieve your desired level of functionality with little to no stress or hassle.
CMS systems have the ability to universally power your database of widgets and manage content across various websites from one installation. This makes it especially ideal for web administrators and content publishers as a custom CMS enables you to publish separate channels from one platform. Basically, what this means is that a single administrative portal could publish desktop websites, mobile apps as well as other solutions. So, if your site is responsive (which it should be), it's much easier to manage multiple levels of distribution.
Design Functionality
Your front-end website experience just got much more flexible. With CMS installation, you can utilize the ever-changing front-end frameworks and technologies to keep up with the latest trends and ensure that your user's experience is always cutting-edge, unique and memorable.
Web designers can create unique front-end experiences for each brand and utilize that data or create one single theme and change out the logos and color schemes based on the domain that is selected.
Because the CMS enables non-technical users to publish content with ease, this frees up developers time to focus on functionality and enhanced features of the site.
Improves SEO
A single website is much easier to optimize in order to get the best results from your SEO efforts. This is especially true for websites that share common keywords or similar/related content. Even the smallest amount of duplicate content can be picked up on, reducing your SEO efforts. Single websites are much more likely to attract links from a wider range of people and drive more inbound traffic.
With multiple sites comes multiple social media channels, which in turn means you're splitting your resources across several different platforms. This makes your brand less effective. Splitting up your link authority is never the best move to make in the world of SEO.
Convinced Yet…?
Managing multiple websites under one CMS means quicker, easier page management, consistent brand and navigation, streamlined workflow management, enhanced content marketing, SEO benefits, and more freedom and flexibility.
Bottom line, websites managed under a single CMS are quicker, easier and more convenient. It's time to stop concentrating all of your time and efforts in several different places. Consolidating things onto one CMS will allow you to build a better website in less time than if you were spreading your efforts amongst multiple platforms.