We understand that developing content and staying on top of a successful content marketing strategy can be tedious. Blogging and creating new content oftentimes gets pushed towards the bottom of a marketers' to-do list. But, starting a blog for your business may be worthy of your consideration.
Whether your business is large or small, if it is trying to grow, a blog is a must. Blogs can earn traffic and links for search engine optimization and generate overall awareness for your brand.
Still not convinced? Let us further explain why blog posts will benefit your marketing efforts.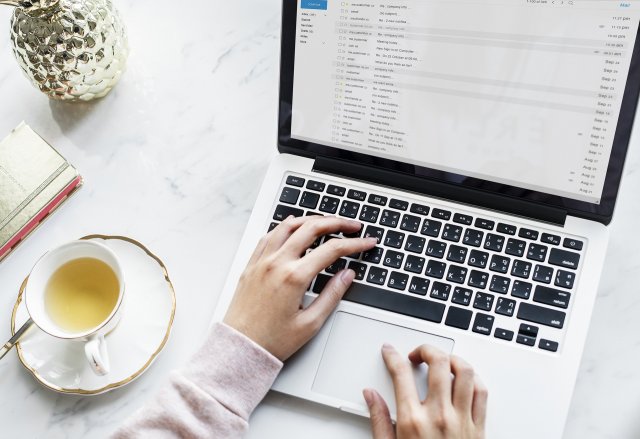 Establishes Authority
When your target audience has questions or expresses interest in a niche specific to your industry, a blog can serve as a go-to source for information. This helps set the stage for your brand by positioning yourself as an expert in your industry. Covering important topics and delivering valuable information that is relevant to your audience will create a sense of credibility and authority.
Every post that you share will become a long-term asset to your brand, which helps build brand awareness and promote your expertise.
Enhances Consumer Engagement
Through developing a blog, you have the ability to reach not only your target audience, but the billions of other people using the internet. By creating fresh, new and engaging content, you're putting your name out there for potential consumers who may not have found your business otherwise. The ultimate goal is to convert web traffic into leads and leads into consumers, and blogging is a great way to "warm up" your cold calls and traffic from other sources.
Blog posts can also give you some more valuable insight into your audience. Blog analytics allows you to track readers, click-through rates, popular topics, shares, comments, time spent on page and more. This becomes useful when deciding what content is working, what isn't, and more importantly, how you can stay ahead of the curve.
Fuels SEO Efforts
Search engines love fresh, valuable content and will reward your business for it. Blog posts are an ideal method to fueling your SEO efforts. When you optimize your web content, especially blog posts, you make your website more visible to people who are entering specific, relevant keywords associated with your products and/or services.
They key is to focus on the top-performing keywords related to your industry that best align with the intent of your ideal audience.
Helps Your Content Marketing Strategy
If you're keeping up with your blog (which you should be), then you're forced to focus on your content marketing strategy more closely. Creating and organizing content schedules can be beneficial when knowing relevant topics to cover and days to post. A little bit of research before creating a successful strategy will help you continuously deliver purposeful content to your audience. Blogging can sharpen your business focus by defining who you are as a business, what you can do to serve your consumers and what makes you different than competitors.
This also means being on top of all of the latest trends, news and competition.