OK, so you're thinking about redesigning your website. Sounds like a big job, doesn't it?
Sure, there's a lot of moving parts that go into redesigning a website. But, a complete website redesign doesn't always have to mean you're building a new site from top to bottom all over again. In fact, if you set forth a strong website redesign strategy and framework before starting the design process, it actually isn't so scary.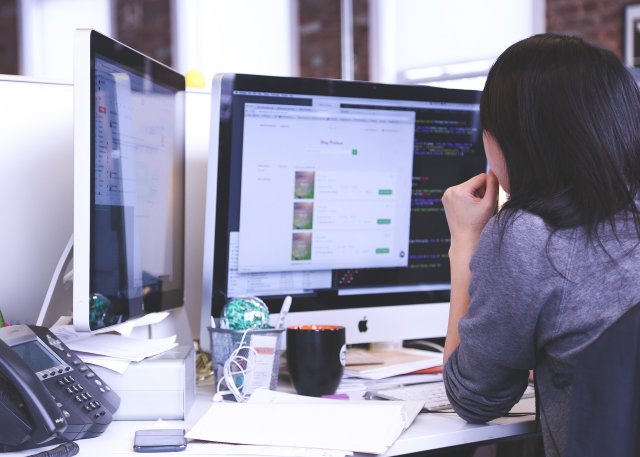 Starting from scratch means having to market your site all over again, which really shouldn't be a viable option – nor is it really necessary. However, realigning your websites' focus still allows you the opportunity to spruce up your website to give it that fresh look you're looking for without completely destroying the foundation you've already built. Consider it more of a website "refresh," or "update." Maybe these words will sound less intimidating than "redesign."
Basically, what we're trying to say here is that you most certainly can redesign your website without having to start from scratch.
Altering your existing web presence should be purpose-driven, not aesthetically-driven. So, before addressing a "website facelift," if you will, the secret is to determine your specific strategic objectives and consumer needs. Once you reposition these objectives, you can effectively amplify your existing web presence without demolishing its existing foundation.
Subtlety is key.
Just because a few years may have passed since your last redesign doesn't mean what you have is outdated. If it's not broke, don't fix it.
Making minor changes to your existing layout and design can go a long way. Changing out images, colors, grids or even typography changes are all sneaky tricks web designers use to freshen up older sites. As design trends phase out and new fads arise, you can still maintain the same website skeleton and change out pieces here in there, all while bearing similarities to the original design by fine-tuning and tweaking what was already there.
So if you're starting to think your website is aging out, first consider what you're trying to accomplish before jumping right into starting over completely. Determine your business' objectives, purposes and reasons for wanting to change things out.
If you've concluded that only minimal changes need to be made, then it's likely that a total revamp isn't necessary.